Spryker Earns Four Gold Medals in the Paradigm B2B Report, Solidifying its Position as a Leader in Enterprise B2B Commerce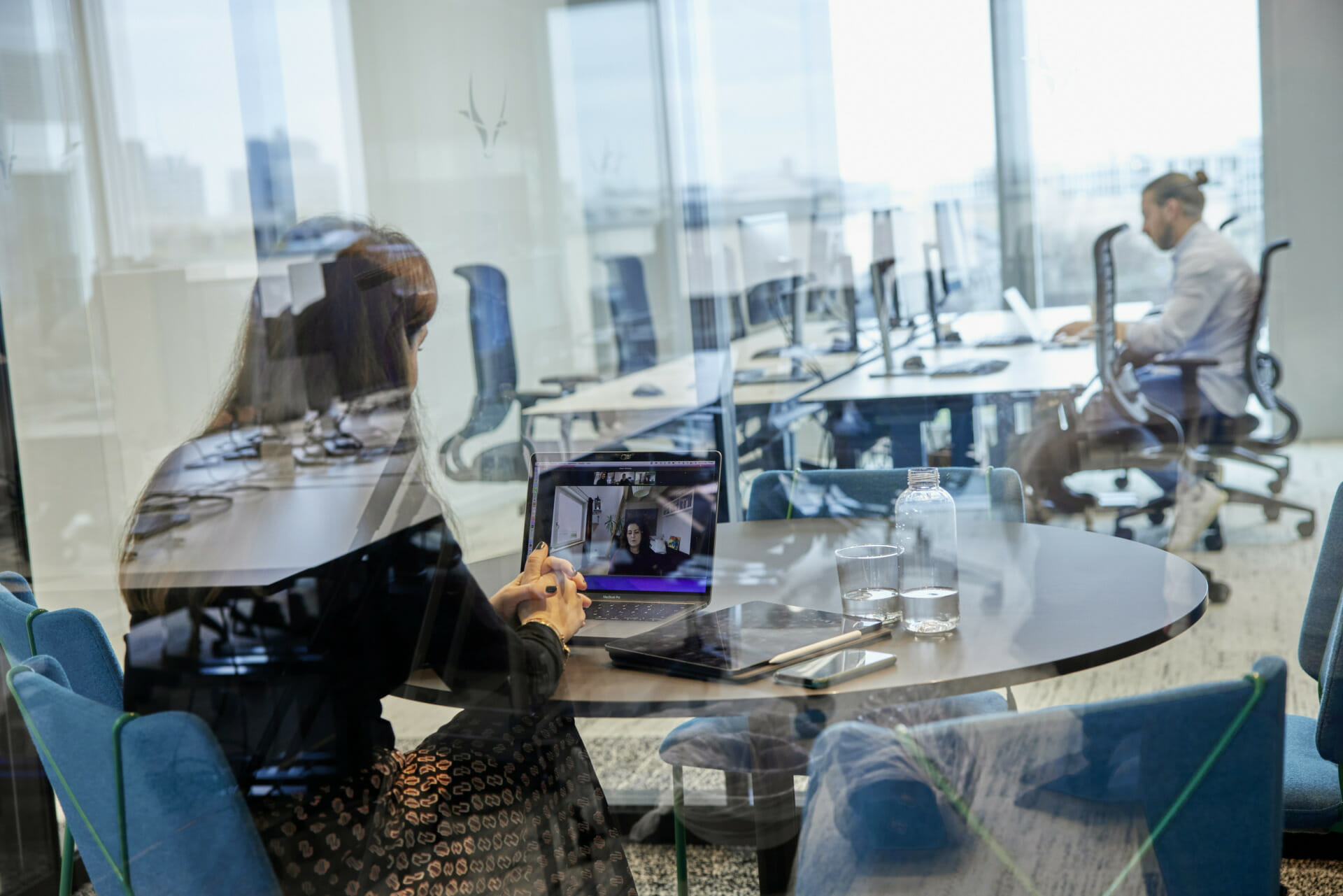 This recognition supports Spryker's focus on enabling customers to innovate with composability while moving faster towards their business objectives
BERLIN and NEW YORK, 21 July, 2023 – Spryker, the leading composable commerce platform for Sophisticated Commerce Use Cases in B2B Commerce, Enterprise Marketplaces, and Thing Commerce, has today announced its performance in the 2023 Paradigm B2B Report. Spryker received four gold medals, one more than the previous year, further cementing its status as a frontrunner in the global enterprise commerce space. This recognition demonstrates Spryker's unwavering commitment to enable their customers with innovative and cost-efficient technology to drive business value. By offering an intelligent composable commerce solution designed specifically for sophisticated transactions as well as an expansive ecosystem of support, Spryker customers can move faster towards their business goals. 
"We are thrilled to receive four gold medals in this year's Paradigm B2B Report. We designed Spryker specifically for sophisticated transactional businesses, and our capabilities facilitate a faster time-to-value for business models such as B2B Commerce, Enterprise Marketplaces and Thing Commerce. This recognition is a testament to that vision and our pursuit to enable enterprises to compose outcomes beyond technology," said Boris Lokschin, Co-founder and CEO at Spryker. "We are grateful for the trust our customers have in us and the ecosystem of incredible partners we collaborate with as we work towards shaping the future of composable commerce."
Spryker's achievement of four gold medals showcases the company's excellence across multiple critical categories including:
Ability to Execute: Spryker's ability to deliver on its promises, exceed customer expectations, and provide a seamless experience sets it apart as a leader in the market.
Customer Service and Support: Spryker supports their customers with a best-in-class partner ecosystem, HR services, and expert & business consulting to ensure their business goals and outcomes are achieved.
Promotions Management: Spryker's advanced promotions management capabilities empower businesses to create dynamic and targeted campaigns, driving customer engagement and boosting sales.
Vision and Strategy: Spryker's visionary approach to enterprise commerce and its forward-thinking strategy contribute to the company's ongoing success and position it as an industry leader.
Additionally, Spryker secured silver medals in the categories of Partner Ecosystem, Sales and Channel Enablement, and Integrations, Operations, and Infrastructure. These accolades further validate Spryker's composable solution which provides enterprises with the flexibility needed to adjust to a constantly changing market and to accelerate digital growth and transformation. Spryker's expansive community of technology and solution partners, strong team of expert consultants, and deep market knowledge provides enterprises with the tools and support they need to accomplish their current and future business goals.
The Paradigm B2B Report is a highly regarded industry analysis that evaluates B2B commerce platforms based on their capabilities, performance, and strategic vision. Paradigm B2B's purpose is to help guide B2B companies through today's complex, digital-first environment and the report serves as a comprehensive guide for businesses seeking the most innovative and reliable commerce solutions to fuel their growth.
The Paradigm B2B Report featured an excerpt praising Spryker's commerce platform: "Spryker Cloud Commerce OS is well-suited for enterprise B2B companies looking for a flexible, future-focused B2B eCommerce solution offering robust pricing and promotions capability, along with marketplace functionality, that's well-supported by an entrepreneurial user community."
As Spryker garners continued industry recognition, it remains steadfast in its mission to ensure digital differentiation by providing the platform designed for sophisticated transactional business. Spryker also recently announced the launch of Composable Value Services. The new set of tools and services will empower enterprises to get more from their composable commerce investments, ensure faster ROI, and accelerate their timeline from adoption to achieving business outcomes.
About Spryker
Spryker is the leading composable commerce platform for enterprises with sophisticated business models to enable growth, innovation, and differentiation. Designed specifically for sophisticated transactional business, Spryker's easy-to-use, headless, API-first model offers a best-of-breed approach that provides businesses the flexibility to adapt, scale, and quickly go to market while facilitating faster time-to-value throughout their digital transformation journey. As a global platform leader for B2B and B2C Enterprise Marketplaces, Thing Commerce, and Unified Commerce, Spryker has empowered 150+ global enterprise customers worldwide and is trusted by brands such as ALDI, Siemens, Hilti, and Ricoh. Spryker was recognized by Gartner® as a Visionary in the 2022 Magic Quadrant™ for Digital Commerce and was also ranked as a Strong Performer in The Forrester Wave™: B2B Commerce Solutions, Q2 2022. Spryker is a privately held technology company headquartered in Berlin and New York.