Spryker and Publicis Sapient Announce Composability Enabling Partnership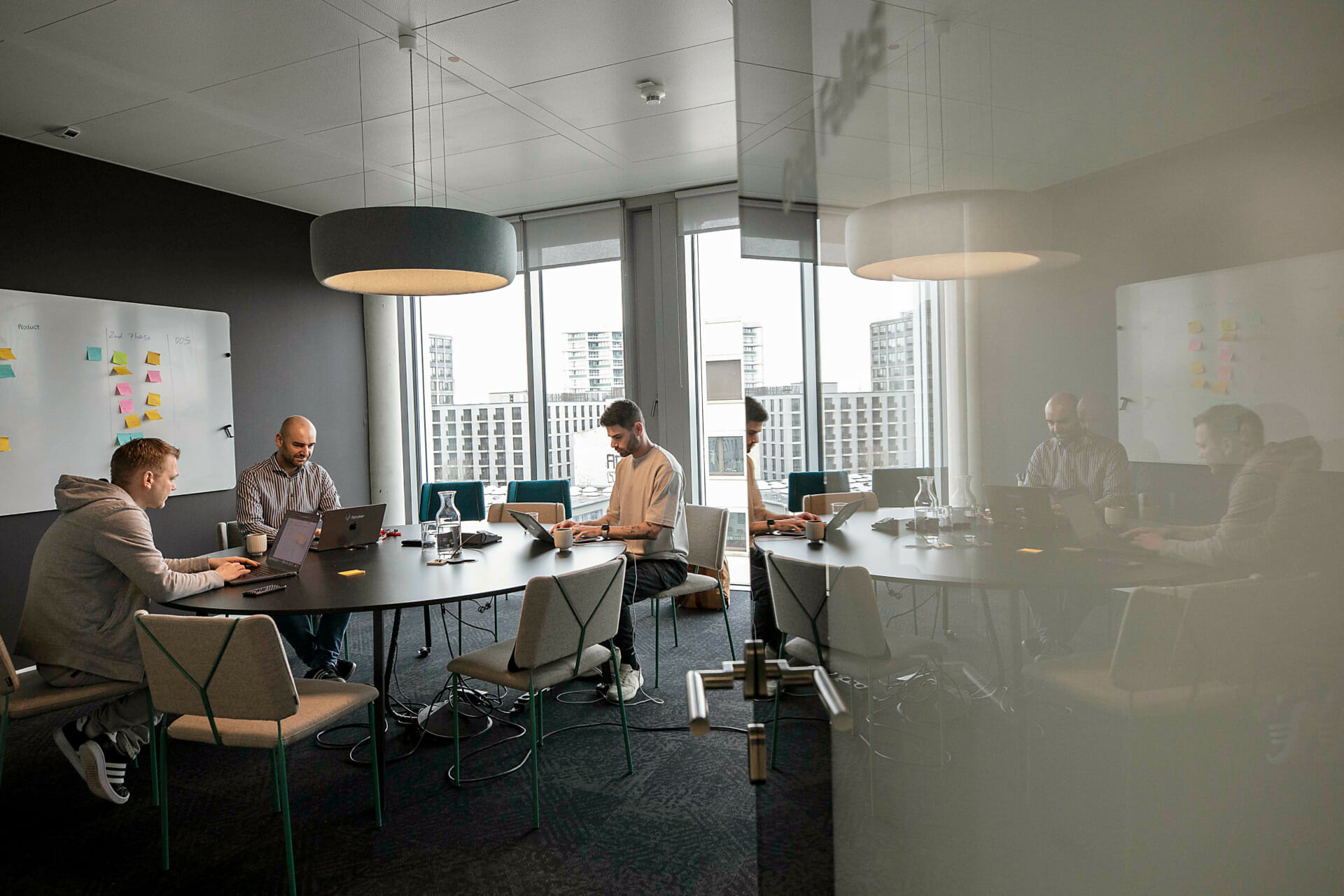 This investment in composable commerce helps enterprises move away from monolithic platforms, accelerate digital business transformation, and deliver exceptional digital commerce experiences
BERLIN and NEW YORK, 27 March, 2023 – Spryker, the leading composable commerce platform for Sophisticated Commerce Use Cases in B2B, Enterprise Marketplaces, and Thing Commerce, and Publicis Sapient, a digital business transformation company, have today announced their partnership to make composability for enterprises more accessible.  Spryker will combine its composable commerce platform with Publicis Sapient's deep expertise in delivering enterprise-scale digital experiences.
Global enterprises today are faced with high customer expectations, sophisticated use cases and constantly changing markets. Monolithic architectures don't have the agility required to adapt to these modern challenges. Spryker's composable platform, designed for sophisticated use cases, offers a best-of-breed approach that provides enterprises with the flexibility needed to adapt to uncertainty. Paired with Publicis Sapient's vast experience in designing and implementing complex digital platforms, enterprise customers will be able to accelerate their digital business transformation journeys and deliver exceptional digital commerce experiences. 
"This partnership brings us together in the space to empower enterprise customers to stay ahead of the competition and achieve their business objectives through innovative, technology-driven solutions," said Jon Panella, Group Vice President, Global Commerce Practice at Publicis Sapient. "Spryker's composability allows businesses to create highly sophisticated and scalable commerce platforms, ensuring a future-proof digital commerce strategy. Together, we will enable our enterprise customers to achieve digital excellence and drive growth and innovation in their businesses."
Publicis Sapient's industry-specific knowledge and data-driven insights allow the company to create customized solutions to meet the unique needs of each client and its global reach ensures the ability to deliver solutions at scale, anywhere in the world. Its commerce practice specializes in creating exceptional digital commerce experiences that increase sales and boost customer engagement. 
"We are thrilled to partner with Publicis Sapient, whose extensive experience and global scalability make the digital consultancy a perfect partner for us," said Boris Lokschin, Co-Founder and CEO at Spryker. "By partnering with Publicis Sapient, Spryker's enterprise customers can leverage the company's vast experience in designing and implementing digital commerce platforms to create improved customer experiences that drive engagement and revenue.  We look forward to collaborating with Publicis Sapient to compose outcomes beyond technology."
About Publicis Sapient
Publicis Sapient is a digital business transformation company. We partner with global organizations to help them create and sustain competitive advantage in a world that is increasingly digital. We operate through our expert SPEED capabilities: Strategy, Product, Experience, Engineering and Data & AI, which combined with our culture of curiosity and deep industry knowledge, enables us to deliver meaningful impact to our clients' businesses through reimagining the products and experiences their customers truly value. Our agile, data-driven approach equips our clients' businesses for change, making digital the core of how they think and what they do. Publicis Sapient is the digital business transformation hub of Publicis Groupe with 20,000 people and over 50 offices worldwide. For more information, visit publicissapient.com.
About Spryker
Spryker is the leading composable commerce platform for enterprises with sophisticated business models to enable growth, innovation, and differentiation. Designed specifically for sophisticated transactional business, Spryker's easy-to-use, headless, API-first model offers a best-of-breed approach that provides businesses the flexibility to adapt, scale, and quickly go to market while facilitating faster time-to-value throughout their digital transformation journey. As a global platform leader for B2B and B2C Enterprise Marketplaces, Thing Commerce, and Unified Commerce, Spryker has empowered 150+ global enterprise customers worldwide and is trusted by brands such as ALDI, Siemens, Hilti, and Ricoh. Spryker was recognized by Gartner® as a Visionary in the 2022 Magic Quadrant™ for Digital Commerce and was also ranked as a Strong Performer in The Forrester Wave™: B2B Commerce Solutions, Q2 2022. Spryker is a privately held technology company headquartered in Berlin and New York. 
Follow Spryker on LinkedIn and Twitter