Women in Tech
Introducing: Our Women@Spryker Community
With a mission to increase the visibility of women in tech and e-commerce both within Spryker and the wider community, Women@Spryker is an internal community with big dreams.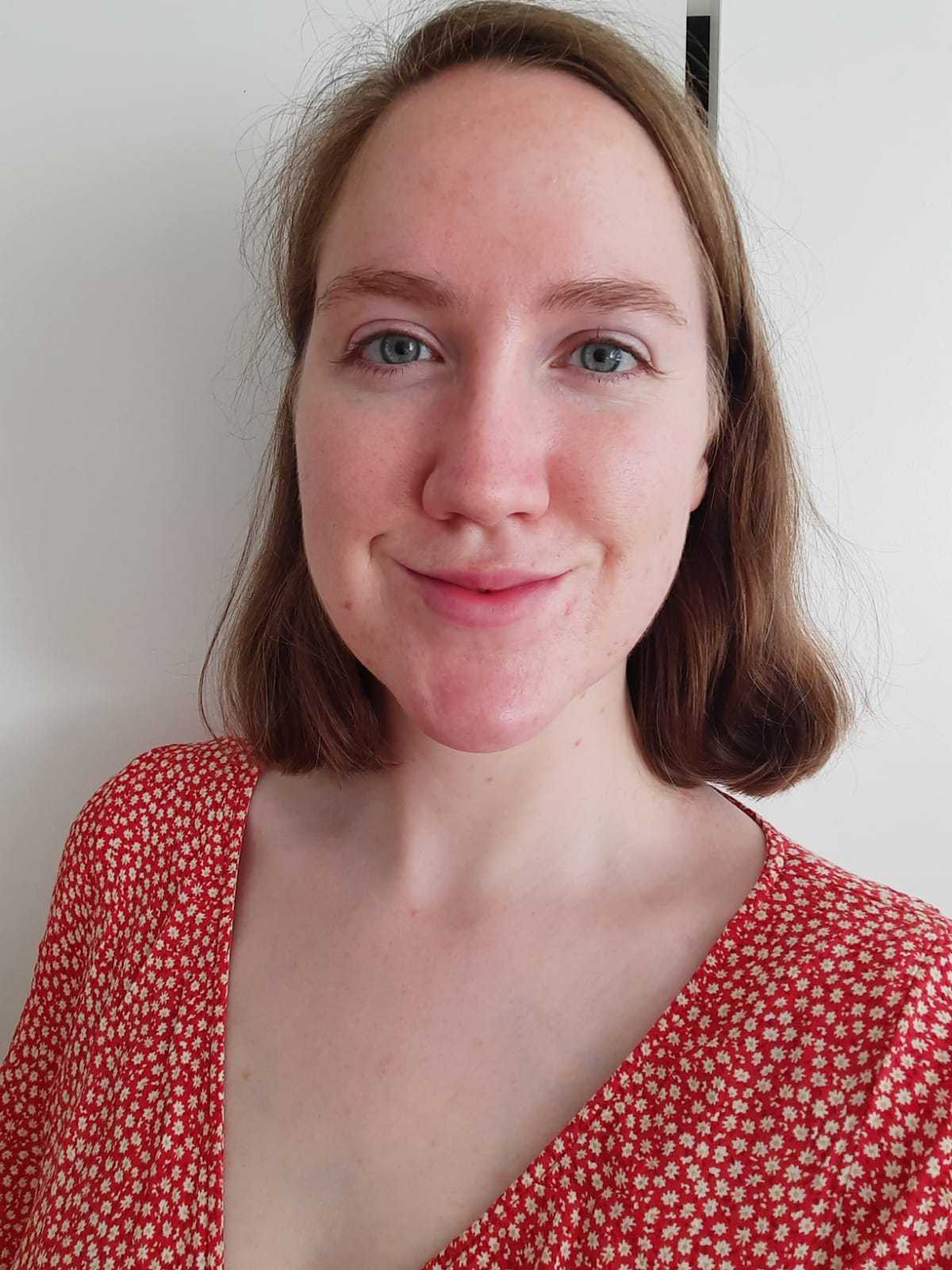 Elizabeth Ryan
Content Marketing Strategist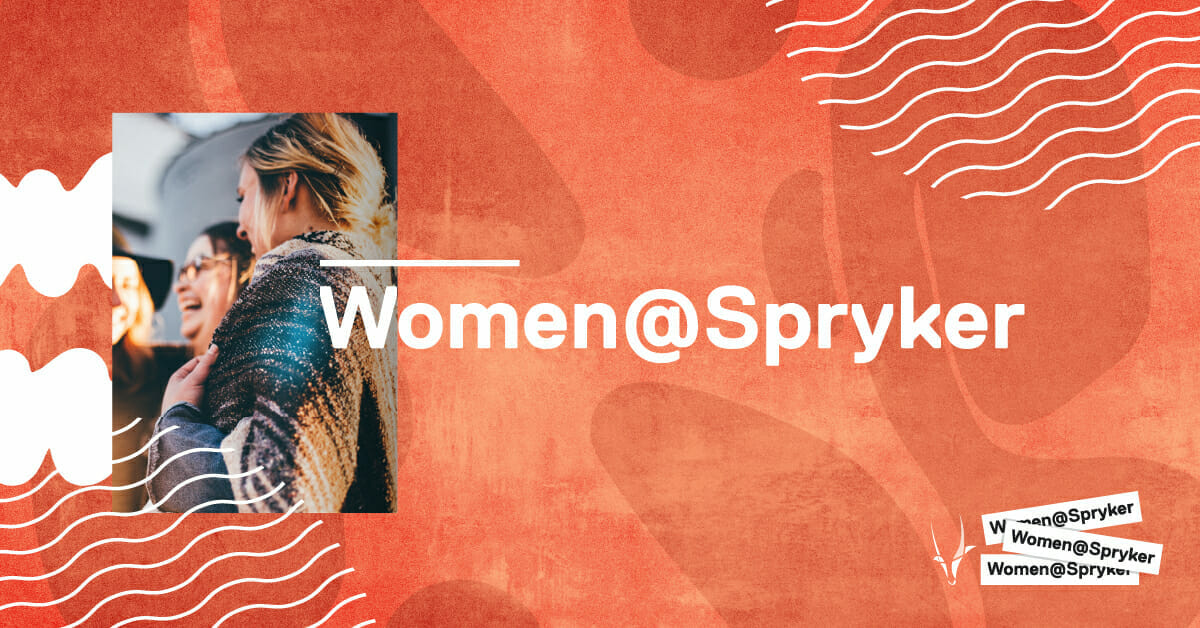 Have you ever felt nervous about applying for a job because you worried that you might not fit in? 
When you're a woman applying for a job in tech, this can often be the case. It can be incredibly daunting to enter a workspace without knowing if your working style will suit the company culture. Am I going to find support? Will I be the only woman in a 'boys' club'? 
Fortunately, Spryker is a wonderfully diverse company, full of amazing, inspiring women. The only problem when I first joined the company (fully remote), was that I didn't know where or how to connect with women outside of my department. 
After a few short days at the company, I was delighted to find that not only does Spryker have a more than 30% female workforce (much higher than the tech industry average), but that the executive leadership team was 100% supportive of a home-grown women's initiative. Like with so many scale-ups who are in a hyper-growth phase, the intention and desire for so-called employee resource groups was always there, they just needed someone to get the ball rolling. 
How Did Women@Spryker Get Started?
Enter: me, content marketing strategist by day, all-around busy body, and strong believer of the incredible power of female communities by night. I approached our People&Culture team a few weeks into the job asking if it would be possible for me to start an internal women's community at Spryker, and to my delight, they were whole-heartedly supportive. 
As all writers know, great things always begin with a blank page. There was nothing for it but for me to put my feelers out into the Spryker-verse and see if any other women were interested. Feeling nervous, like a teenager throwing a party and not knowing if anyone would show up, I broadcast a message to the whole company asking if anyone would like to join me in creating a Women@Spryker community…and I was blown away by the interest! 

Fast-forward more than six months later, and our community has over 60 women. In 2021, we ran 9 sessions, approaching topics from money to self-marketing, sharing our internal expertise and collective brainpower. In 2022, with the support of our management team, we'll have a dedicated budget for inviting external speakers and hosting events. 
I could not be more proud of our Women@Spryker community. While we're all incredibly busy at this insane (and fun) growth stage of the business, we make time to support, inspire, and educate one another, and I can't wait to see how we grow in 2022 and beyond! 
For now, please allow me to introduce what our community stands for, and our big dreams for a more equal, inclusive, and diverse tech and e-commerce industry at large. 

What is the Mission of Women@Spryker?
Our mission is all about visibility – both within our own Spryker herd (colleagues, customers, and partners), and also with the wider tech and e-commerce community. 
We've defined four key areas of visibility that we want to help address: 
Hiring
Opportunities
Community
Advocation
Hiring: 
Attracting more women to join Spryker by creating visibility of women already in the company.
Advocating for transparency of open leadership positions within the organization. 
Opportunities:
Fostering more opportunities where women can be visible in the company to contribute, learn, and exhibit expertise. 
Working with leadership to get women's voices and opinions heard, from day-to-day situations such as meetings, to high-level company decisions. 
Community:
Cultivating a positive and inclusive environment through the creation of a visible community of women at Spryker where we can support each other and advocate for change. 
Networking with women in other companies/industries to increase visibility of women in tech and Spryker in general. 
Advocation:
Advocating for visibility among leadership of their responsibility through training and awareness related to topics such as sex-based discrimination and unconscious bias, for example. 
This blog post is a great step forward towards increasing our visibility. We've introduced a small selection of our members, and what this group means to them, through their quotes found throughout this text. As we needed to edit their wonderful words for the design, you can find the full and original quotes at the bottom of this post.  

Our Partnership with Girls in Tech Switzerland
Spryker is now an official partner of Girls in Tech Switzerland, announced at Spryker EXCITE 2021. You can read more about the partnership here.
Their mission is to build an inclusive and diverse tech community by empowering women across industries – because every industry is a tech industry nowadays – and inspiring their members through learning and networking opportunities.
In 2022, we are planning to collaborate on several exciting event opportunities with Girls in Tech – stay tuned for more information!

How Can I Get Involved With Women@Spryker?
There are plenty of ways you can become a part of, or support, Women@Spryker. Our community runs via a private internal Slack network and regular Zoom meetings, so whether you only have time to pop your head in and say "hello", or you feel passionate about a topic and want to host a session, the group is your oyster!
We are always on the look-out for learning or mentorship opportunities, inspirational speakers, and exciting networking events – and we'd love to hear from you if you can help in any of these areas.
If you're already working at Spryker, simply get in touch with me via Slack! If you're an external speaker, charity, or network wanting to get involved, please email me. If you're from outside the company, it's time to take a look at our open positions and see if there's a good fit for you. We'd love to have you! 

What Does Women@Spryker Mean to Our Community?
Britta Agel – Head of Demand Generation Marketing
"For me, Women@Spryker is a great internal platform to connect, learn from, and support each other. I'm especially impressed that it's both a grassroots organization and still supported in the right way by our management team. I'm sure that we can use this platform to also strengthen women's visibility within the whole tech sector and enable them to show their strengths and knowledge."
Jacquie Rooney – Senior Product Manager, Spryker Commerce OS (SCOS)
"It feels good to have a company-endorsed group that supports and empowers women in all aspects of their work lives. Being a part of the Women@Spryker community is a consistent reminder to advocate for myself and other women within the tech industry, and I know they have my back if I need advice, feedback, or just a good audience for an insightful or uplifting story."
Lana Meilinger – Global Director of Talent Acquisition and Employer Branding
"We at Spryker believe in a herd that welcomes all. The "Women@Spryker" initiative is born and driven out of our female herd's initiative and is a testimony to how welcoming, open, supportive, understanding, and flexible we as an employer are. Women need to start supporting each other more often, lifting each other up, inspiring, creating a safe space and stage for each other, learning from each other, and getting loud about themselves. I am so proud to say that with our "Women@Spryker" community we manage to bring all of this into practice regularly."
Lily Kriegs – Team Lead Customer Success / Diversity, Equality, and Inclusion Ambassador
"Spryker is a great diverse company in which people from all over the world interact every day. The Women@Spryker community allows us to unite in our commonalities and helps us understand our differences as opportunities to learn and grow even stronger."
Oleksandra Danilovska – Global Talent Sourcer
"Spryker is a yellow company according to Spiral Dynamics of Clare Graves. This level is systematic, integrative, and flexflow, just like our culture. Women@Spryker among other initiatives like global hiring, diversity, and inclusion are growing our company to the next level. We're naturally evolving to the turquoise 8-level structure with being renewalist and holistic. A "global view" is where we're going and you can be one of us!"
Elizabeth Ryan – Content Marketing Strategist / Founder of Women@Spryker
"I'm super proud and excited about our Women@Spryker community. My favourite part is just getting to know women in other departments and hearing about their experiences and achievements. We have so many amazing women in the company, and it's a pure joy to help bring them together! I'm a big believer that even a small group can initiate positive change, and I'm very happy that our community is helping to push our industry forward towards better diversity, equality, and inclusion. Come join us!"