Technology
NFC, RFID and A Contactless Post-Pandemic World
It goes without saying that the pandemic has left an indelible mark in our minds. Our perception of distance and the way in which we interact with the world around us will forever be changed.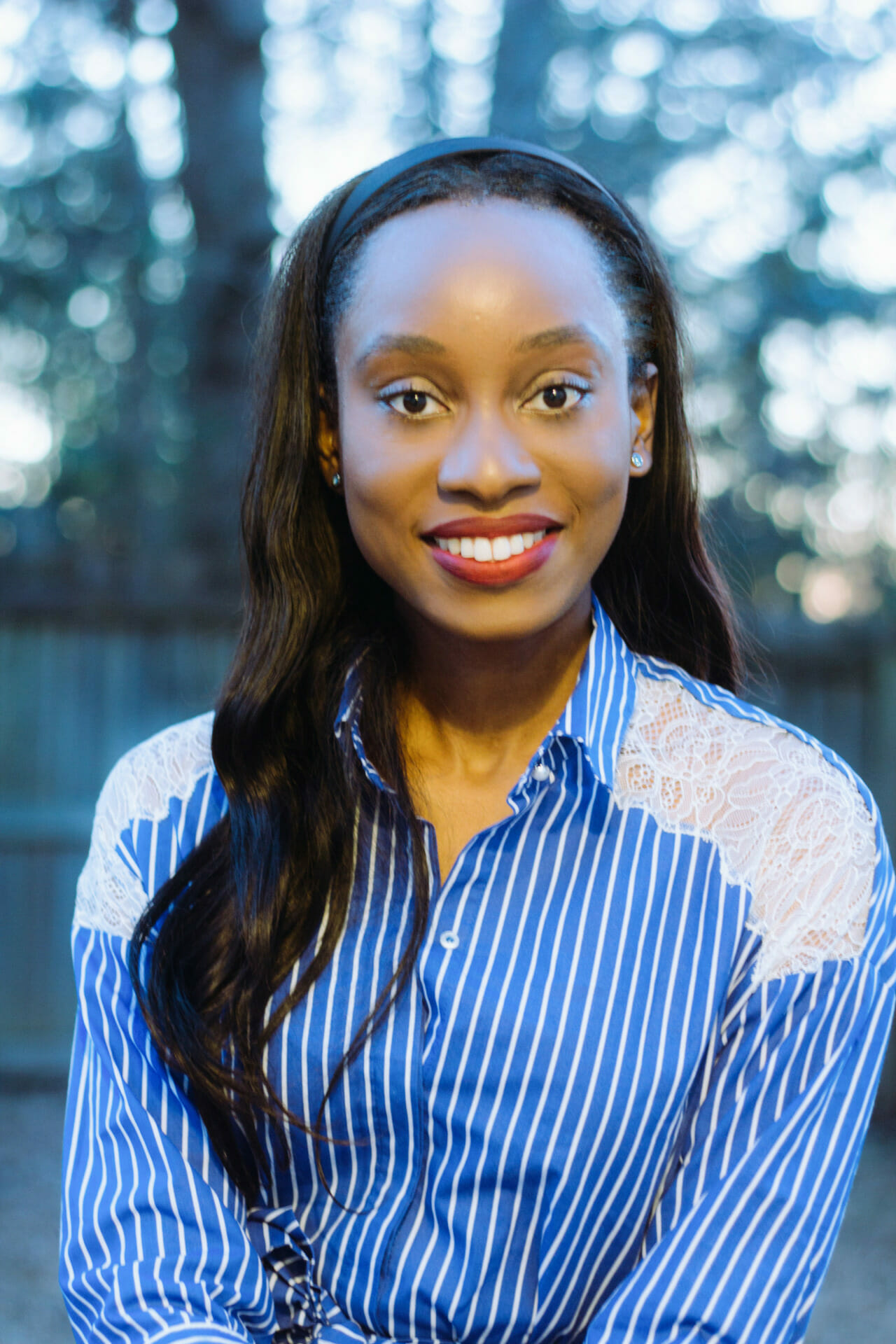 Elizabeth Ole
Product Content Marketing Manager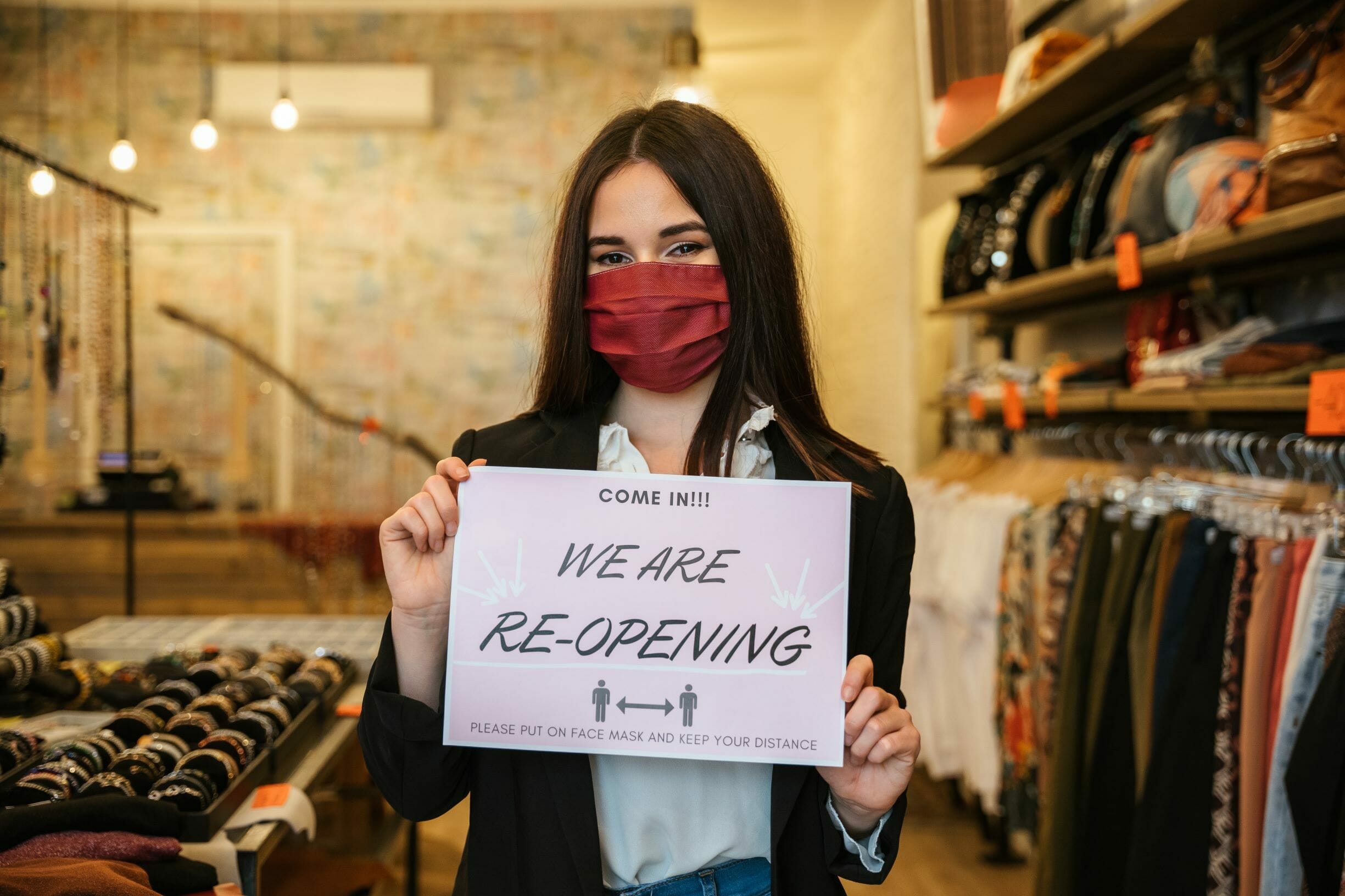 It goes without saying that the pandemic has left an indelible mark in our minds. Our perception of distance and the way in which we interact with the world around us will forever be changed. Many health and behavioral science experts speculate that behaviors originating from the pandemic such as observing social distancing and donning personal protective equipment might still be prevalent in a post-pandemic era. 
The irony of today's business environment is that as brands across various industries scramble to implement social distancing measures to guarantee customer well-being, they are simultaneously tasked with figuring out ways to ensure closeness between them and these same customers. 
The question that begs is how then do you maintain distance and closeness with consumers at the same time?
Covid 19 has significantly accelerated the need for contactless technology. These days, a contact-free payment, delivery, or shopping experience could go a long way in ensuring the safety and comfort of your customers.
Several technologies exist to enable individuals to safely engage with products and promotions in-store or at home, and also make payments with very little to no in-person contact. NFC and RFID are two well-known technologies that can be utilized in multiple ways to drive customer closeness or loyalty while facilitating distance at the same time.
All About NFC Technology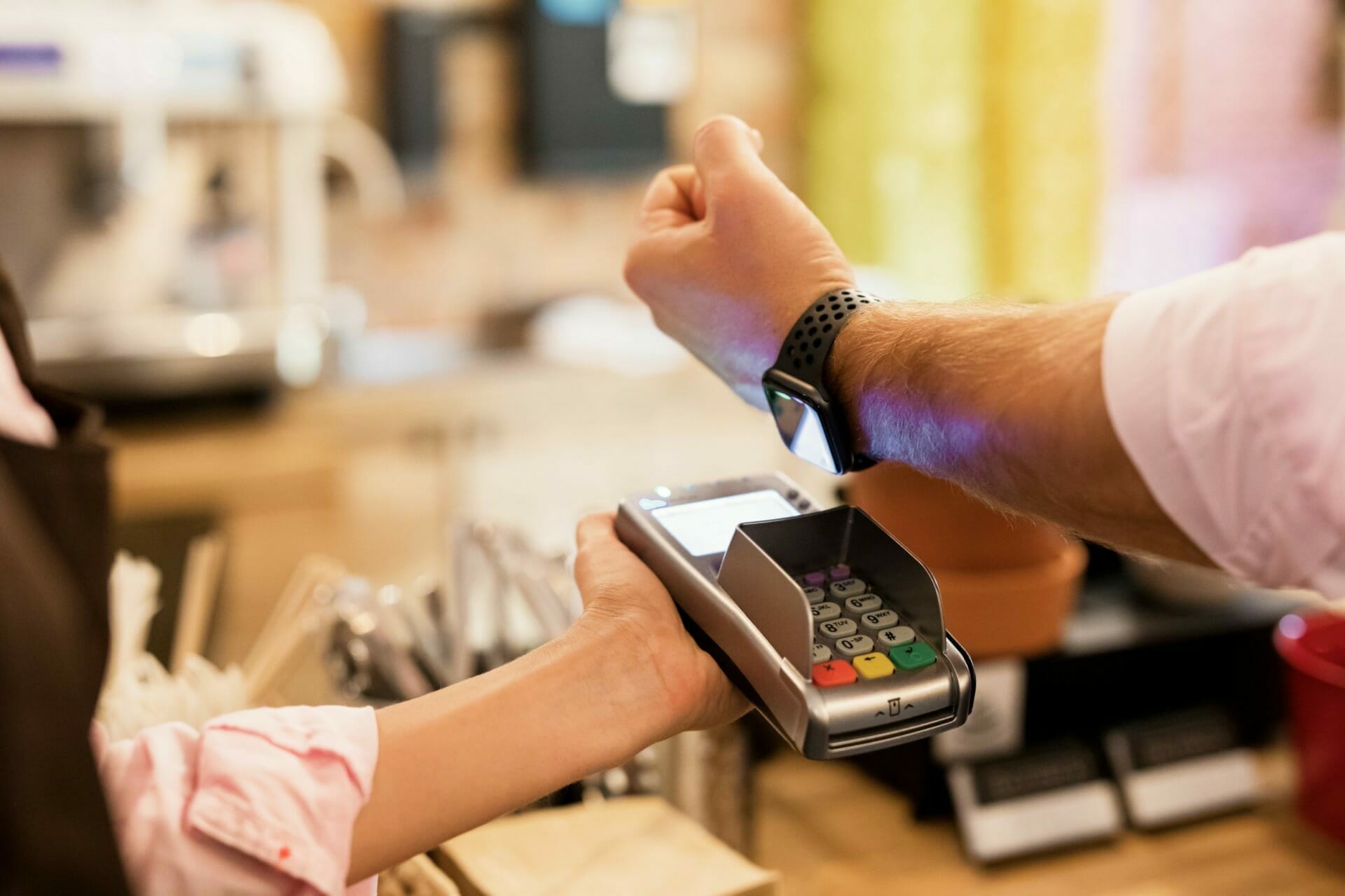 If you've ever seen a credit card or smart device being tapped against a point-of-sale machine during check-out at a grocery store, then you're probably kind of familiar with NFC. 
Near Field Communication (NFC) is a short-range wireless technology that enables simple and secure communication between compatible electronic devices. Typically, there is at least one transmitting device and another device that receives signals. With NFC, information is sent over radio waves – as a matter of fact, the technology is based on Radio Frequency Identification (RFID) protocols and this is why some people often confuse the two concepts. 
Research shows that over 2 billion NFC-enabled devices are currently in use and roughly about 20% of the world's population utilizes NFC technology. With a growth projection of nearly $ 50 billion by 2025, the NFC market isn't slowing down anytime soon. 
Undoubtedly, there are a lot of opportunities that the technology provides, and businesses need to fully explore new applications of NFC in a contactless world. 
In the heat of the pandemic, several businesses within the hospitality, retail, FMCG, transportation, and manufacturing industries witnessed a catastrophic decline in revenue and footfall. With fewer customers visiting stores and hotels, businesses that have refused to pivot to digital channels are greatly lagging behind. The unstoppable rise of e-commerce and the demand for greater personalization will outlast the pandemic era. Businesses need to take advantage of relevant technologies such as NFC to deepen customer engagement remotely. There are countless ways in which we envision this happening – let's paint you a picture: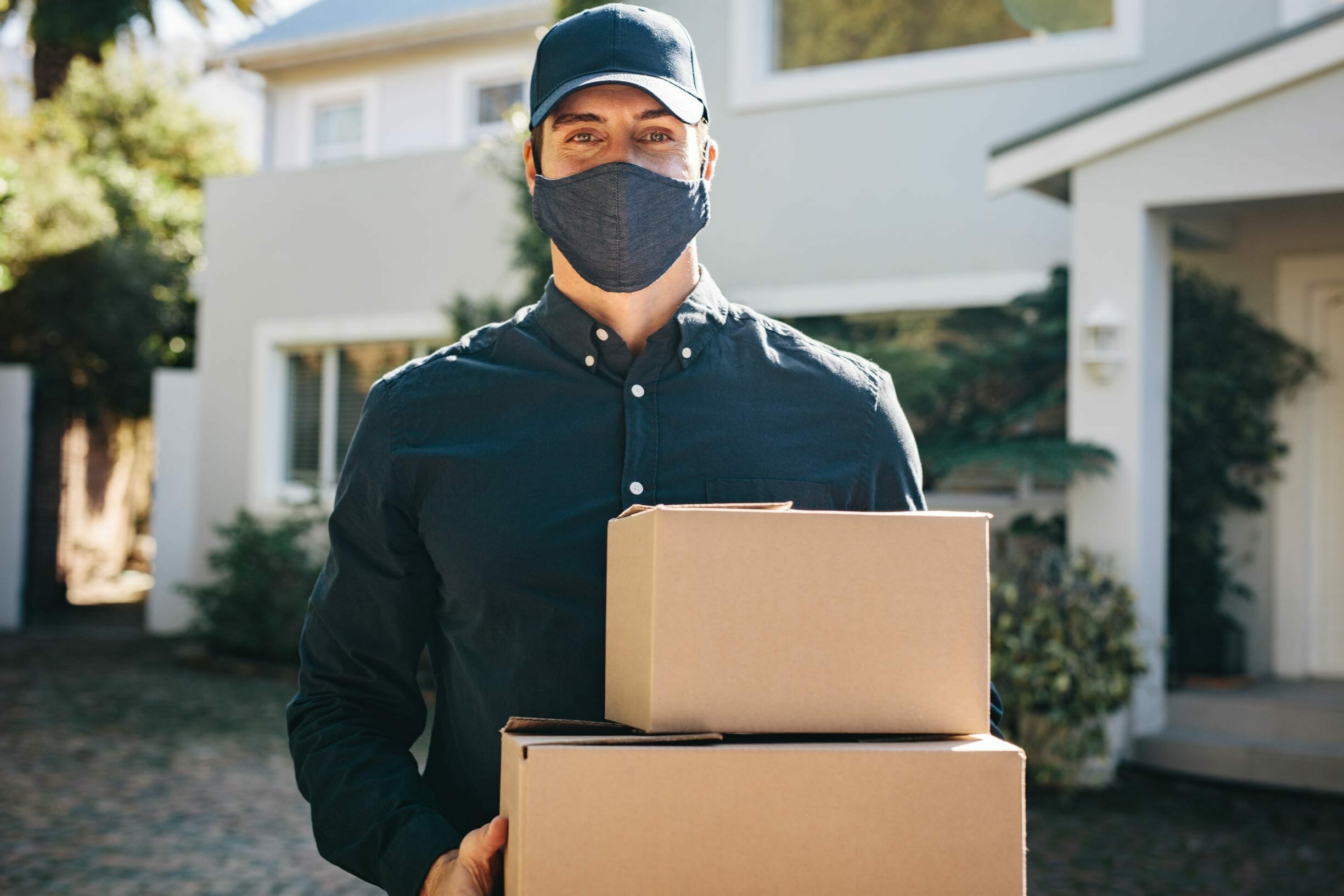 Say for instance a customer orders a meal kit from a meal delivery service; imagine the box is equipped with an NFC tag. When the customer receives the order, their mobile device could be used to read the content on the NFC tag. Here, the active NFC device which in this case is a smartphone, would be operating in reader mode; thereby giving the customer access to additional recipes and an instructional video on 'How to Make Honey Chipotle Chicken'. In addition, the customer could also discover promo codes and details about the meal delivery company's rewards program. 
In the event that there is a need for a return due to a defect such as a wrong or allergy-inducing ingredient, the customer could tap the box using his device and automatically generate a return label. With Spryker's e-commerce system, returns logged will easily be stored on the company's account and the warehouse returns manager could view and track all expected shipments on the back end. This sort of process simplifies the buyer's journey and significantly improves the company's workflow and efficiency. 
As some consumers slowly make their way back to physical stores, store owners will be tasked with considerably cutting down a chunk of the time visitors spend browsing through aisles. Many D2C businesses usually have employees across various departments working within their brick-and-mortar stores. Therefore, reducing customer-time in-store will be instrumental in safeguarding the health of employees. Near Field Communication technology can work to the advantage of both the retailers and consumers alike. 
A fashion retailer could display styled mannequins dressed in their latest summer pieces (from head-to-toe). Each mannequin could have an NFC tag that sends product information to store visitors. By simply tapping the mannequin with their smart NFC-enabled device, customers could get access to a virtual fit assistant that gives details about product sizes. When the customer is satisfied with size recommendations, they can then add all the items on the mannequin to their cart by tapping their device against the mannequin once again. This will eliminate the try-on process and reduce contact between store employees and visitors. Check-out could be just as seamless, with the store attendant receiving the order through his Spryker back-end and immediately bagging the items for the customer. Payments could also be tap-and-go; all the customer has to do is tap their smartphone against a payment terminal and they would be ready to leave with their items.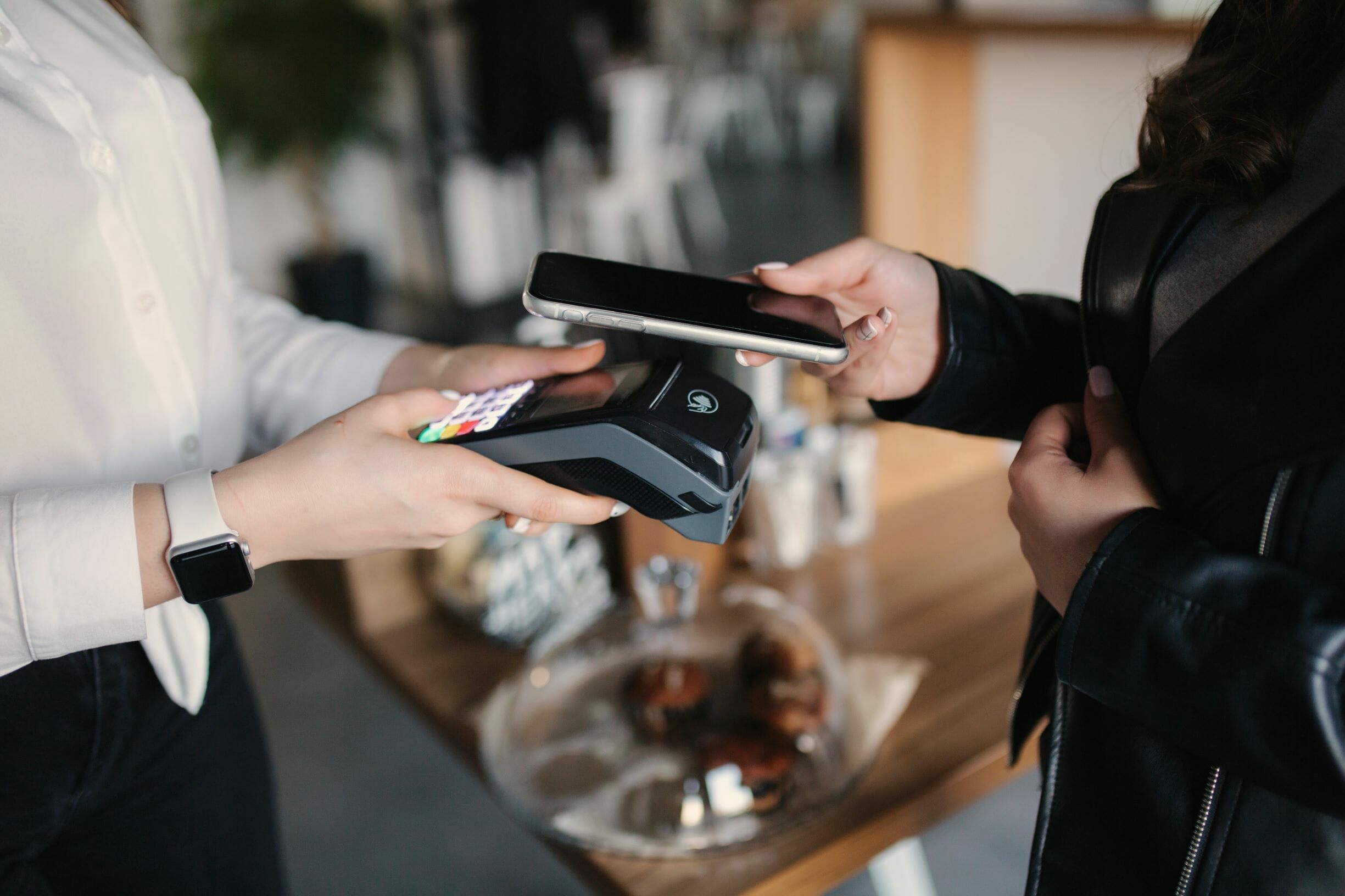 Think back to a time when you made a payment with Apple Pay or Google Pay. In such scenarios, those mobile apps imitate a payment card. There's a name for this and it's called Card-emulation mode. This is another mode of NFC communication. A card-emulating device usually contains an NFC antenna (behind your phone's battery) and an embedded NFC tag that can transmit the card's details. When a credit card is linked to your device, you can make payments by simply holding that device near an NFC-enabled payment machine. The communication range of NFC is only about 10 centimeters, and this is why it is often referred to as a 'short range' wireless technology. The fact that close proximity is required in order for devices to communicate isn't a pitfall. The nearness guarantees the security of contactless transactions especially in instances where payments are being made. 
The applications of NFC technology across industries are limitless. CPG brands could tap into the endless opportunities by developing smart packaging designed with NFC tags. Imagine being able to reorder a six-pack from your favorite beer brand during a football game with just a single tap. 
NFC opens up a ton of possibilities for businesses looking to stay connected with consumers throughout their purchasing journey whether they are in-store or in the comfort of their homes. It also allows for successful omni-channel engagement and gives companies access to relevant data which can be used in enhancing customer experience.
As stated earlier, Near Field Communication isn't in a league of its own when it comes to contactless technology. Its predecessor, RFID, is just as effective in solving the contact versus closeness problem that most businesses will be faced with in this new Covid-age. 
All About RFID Technology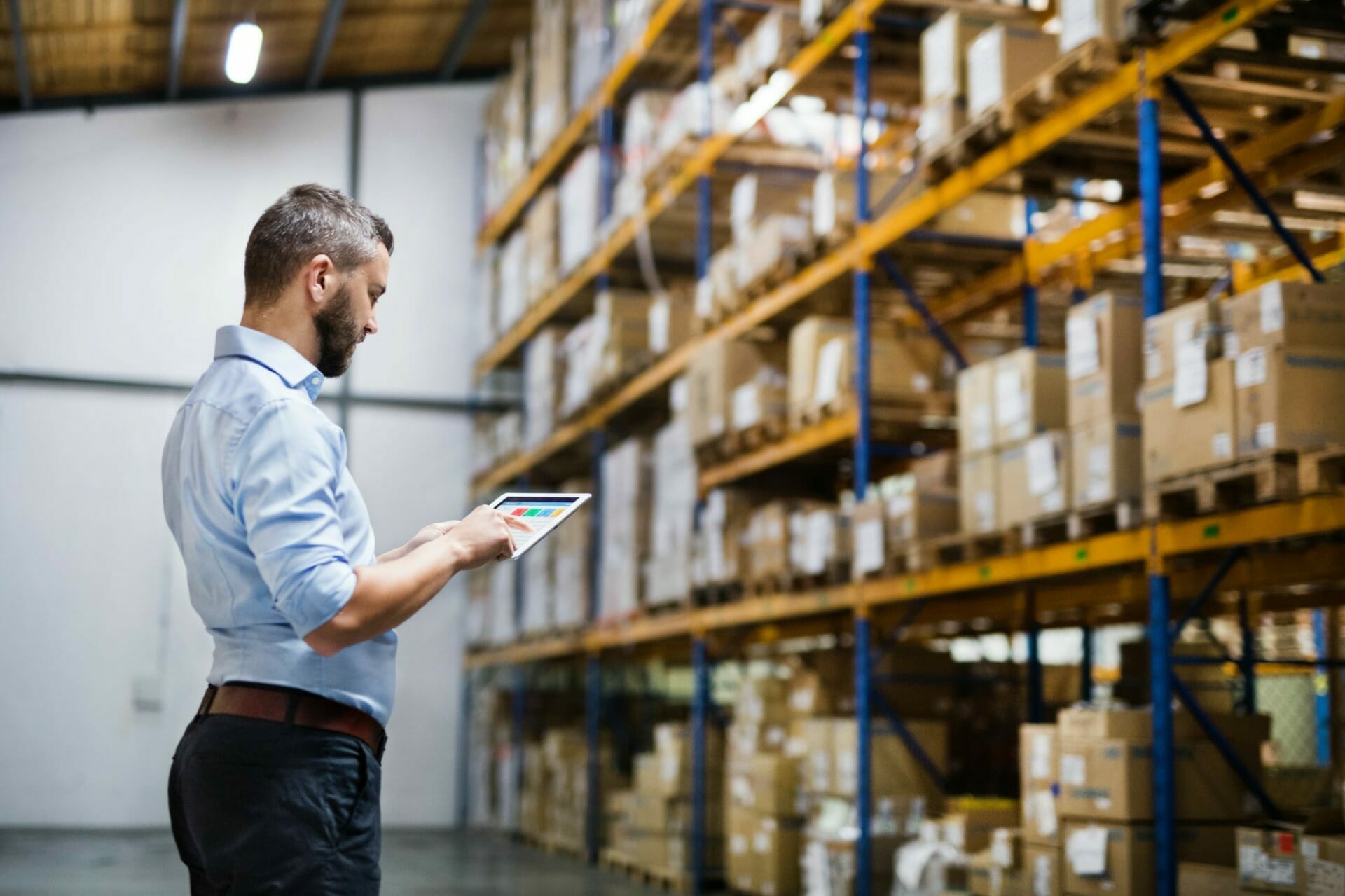 Ever heard a beeping sound emanate from a tag as you tried to walk out of a store? Chances are that one of your items was attached to an RFID tag which wasn't deactivated at check-out. Many retail stores use RFID tags to keep track of merchandise and also prevent shoplifting but not a lot of consumers realize how the technology works.
RFID stands for Radio-Frequency Identification – it is a form of wireless communication in which radio-frequency waves are used to transfer data. With RFID, data is essentially sent and received with a system consisting of RFID tags, an antenna, an RFID reader, and a transreceiver. The RFID reader generates magnetic fields that allow the RFID system to locate objects via the tags that are within its range. 
Research suggests that the global RFID market size is estimated to be USD 10.7 billion in 2021 and is projected to reach USD 17.4 billion by 2026.
Similar to NFC, RFID technology is applicable to a wide range of industries. In the manufacturing and logistics industry, products are often given RFID tags for easy locating. For example, a company that produces suitcases could attach Radio Frequency Identification tags to newly released products stored in the warehouse. This will aid warehouse managers in locating products and tracking the movement of stock from one place to another. RFID is crucial for effective supply chain management, particularly in a time where global businesses have faced challenges such as inadequate data about goods in transit and loss of raw materials.. At the start of the pandemic, several companies had raw materials which were stuck in transit, thus, halting production and affecting the smooth delivery of goods and services. RFID solutions can help mitigate risks associated with missing stock and inventory.
When products are easily identified through RFID technology, the need for manual labor is minimized and this not only increases output but also decreases potential health risks. To further automate and simplify the process, the approval for located items scheduled to be distributed from the warehouse to wholesalers could be done by an employee using Spryker's B2B suite. 
There are countless opportunities for RFID usage within the retail industry. Managing inventory, tracking assets to prevent theft, enabling transactions, and creating unified offline to online shopping experiences are just a few ways RFID can be used in retail. The technology allows for a coherent order and fulfillment process. A customer could place an order for a custom ergonomic desk online and request to have it picked up in-store where it has already been fully assembled.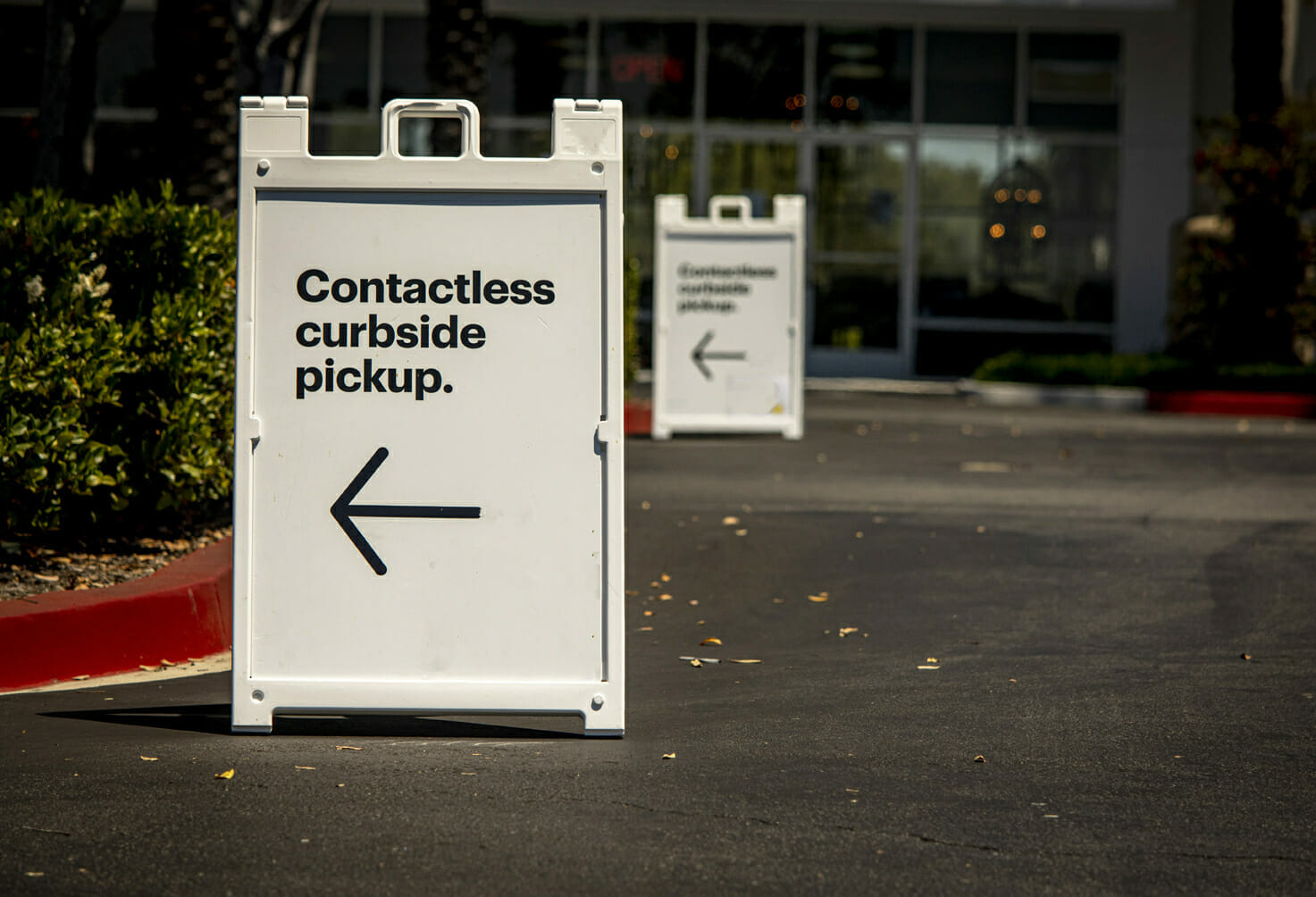 With RFID, the process of getting the product assembled and moved from the furniture warehouse to the storefront can be fully monitored till it reaches the customer. Furthermore, with Spryker's unique solution for curbside pickup, the customer will have the liberty to select a convenient pick-up location and time slot while shopping through the store's mobile app; a special code or voucher will then be generated for verification purposes. This process will significantly reduce overcrowding at the store and limit unnecessary contact between employees and customers.
NFC vs. RFID Technology
The functionalities of both NFC and RFID are well suited for a world trying desperately to limit contact. Although NFC technically originates from the RFID family, many differences exist between them. Let's dive deeper into these differences.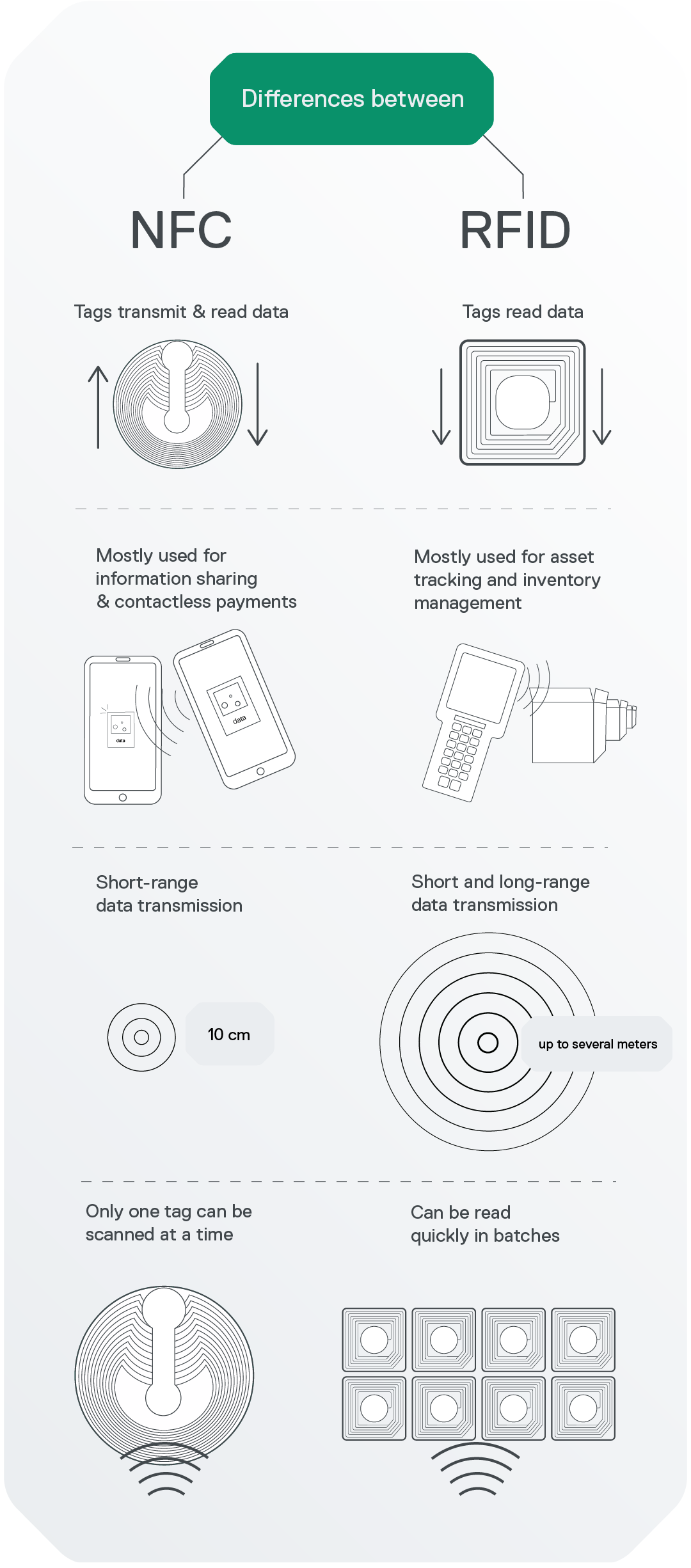 With these two technologies, there is a huge potential for increased customer engagement. Maintaining consumer closeness is now more feasible than ever before, and will continue to be, even in a post-pandemic era. In today's world, businesses require operational agility in order to thrive. Spryker offers commerce solutions that can support B2B, B2C, and D2C companies as they apply NFC and RFID to their business processes. These solutions help to fully integrate online and offline channels, thereby ensuring that consumers are met wherever they are and customer relationships are further solidified.   
Want to get started with Spryker's solutions? Find out what product is right for your business by talking to our team.