Spryker Cloud Commerce OS
B2B Commerce Suite
B2B Distributors, Wholesalers, Manufacturers and Brands have sophisticated digital commerce requirements. From customer specific prices, large product catalogs, organization mappings, CPQ or workflows, the digital revenue shift demands for highly scaleable, secure and extensible solutions. Spryker's powerful B2B Commerce Suite is a leading cloud native B2B platform as recognized by GARTNER and IDC.

Its headless and fully modular architecture allows you to meet customer demand at any touchpoint such as IoT based machine buying use cases, mobile, per voice, in a B2B Marketplace scenario, on wearable or in your shop. Decrease TCO, time-to-value and complexity, launch and scale faster and integrate with best-of-breed partners.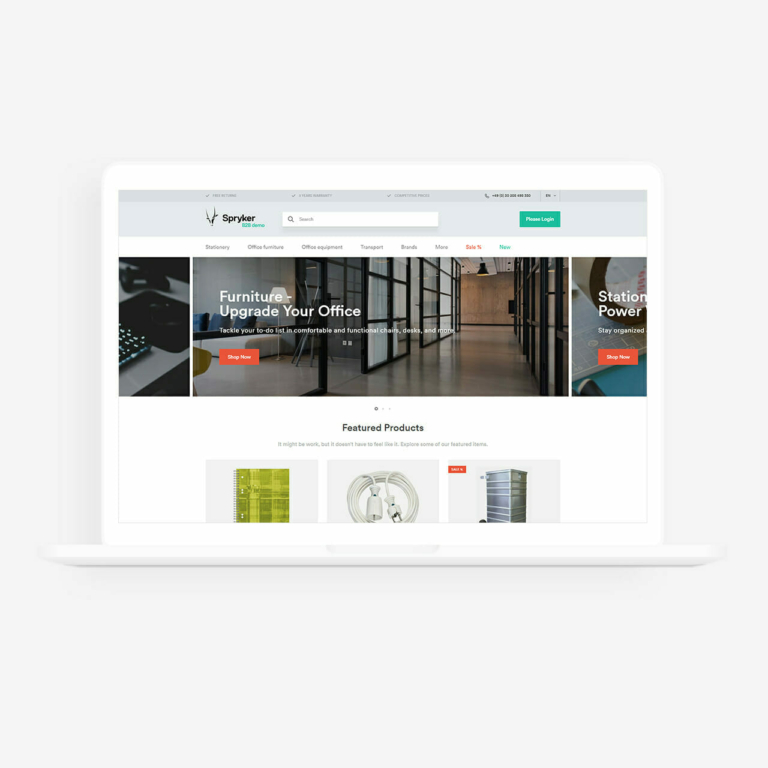 Dos and Don'ts of Digital B2B Commerce
Our goal is not just to report on the meta-level, but to take a deeper dive to report on real successes. If you believe the raw market numbers, every B2B company in Germany should be growing their e-business sales at least 10-15% annually. Read this white paper to learn about best practices for building digital customer journeys in B2B.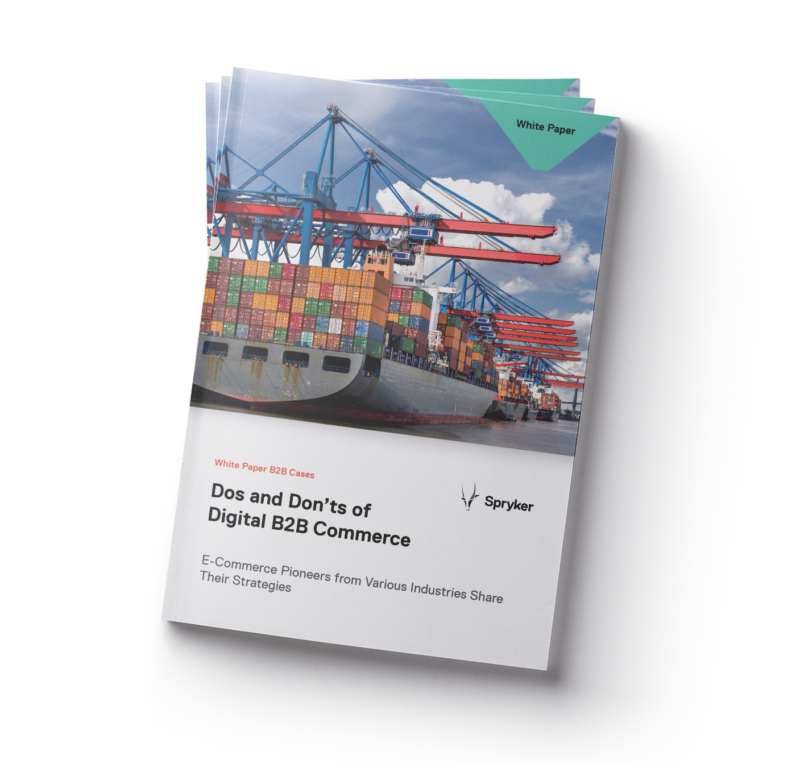 Feature Highlight: Quotation & Offer Management
B2B customers often enter purchasing negotiations and need a tool that aids in the interaction between customer and Sales Agents. The Spryker feature, Quotation & Offer Management, is an essential and flexible B2B tool that maps out several use cases to cover all your needs.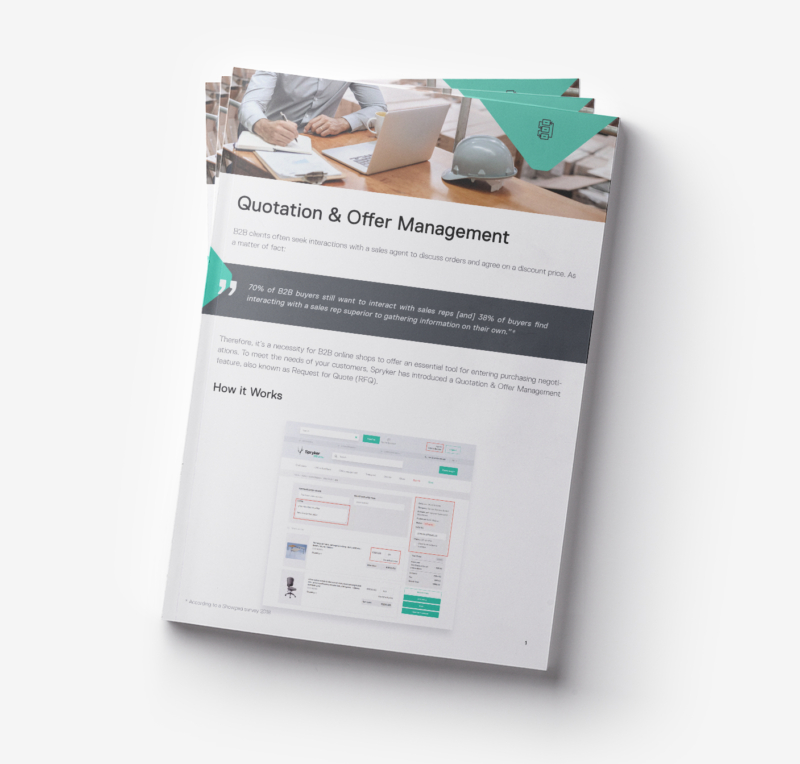 Spryker Cloud Commerce OS
Punchout
The Punchout feature caters to customers who want the ability to complete purchases while staying in their ERP-ecosystem and follow their own processes.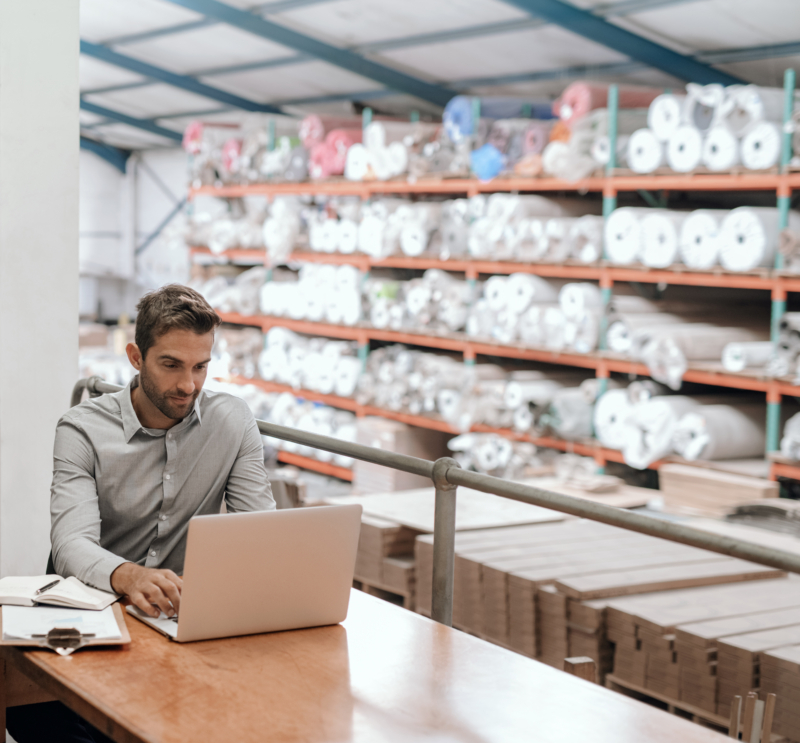 You are in Good Company
From creating a marketplace as big as Amazon to disrupting B2B office procurement, see for yourself how our B2B customers have used the Spryker Commerce OS to become pioneers in B2B commerce.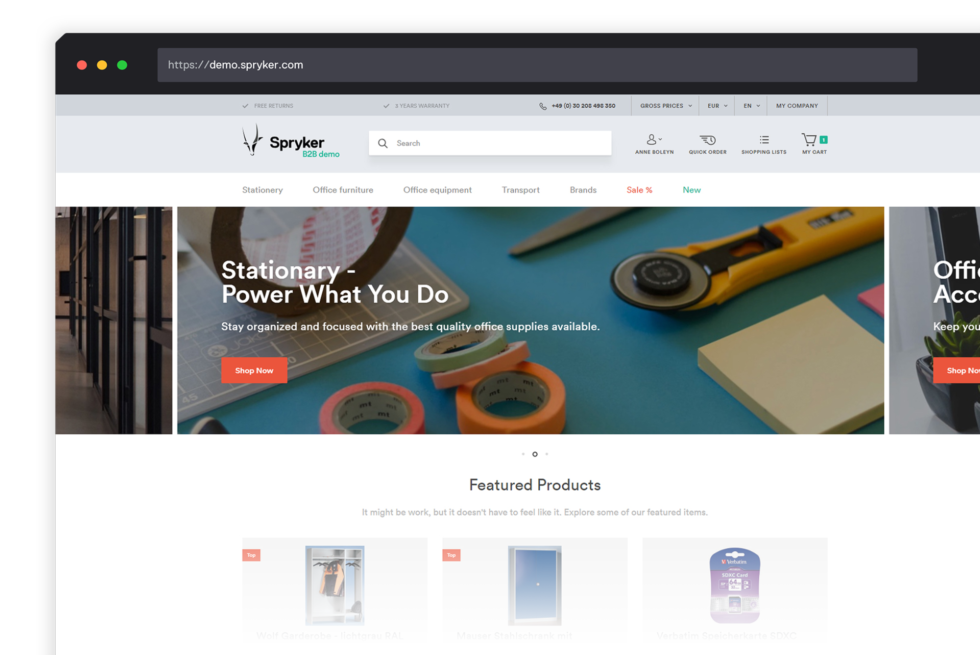 Spryker is recognized in the Gartner 2021 market guide for marketplace operations applications.

Report by IDC and Spryker

Three ways B2B commerce will fundamentally change by 2025. Stay ahead with major player Spryker, as voted by IDC.

Spryker is the youngest firm ever to be recognized on the Digital Commerce Magic Quadrant and the most visionary of new entrants.