Spryker Cloud Commerce OS
B2B Suite
B2B procurement is rapidly changing and needs to meet demanding customer needs. The Spryker Cloud Commerce OS B2B Suite is a ready-to-use collection of powerful B2B-specific features, front- and back-ends, tailored to the exact needs to help your business succeed.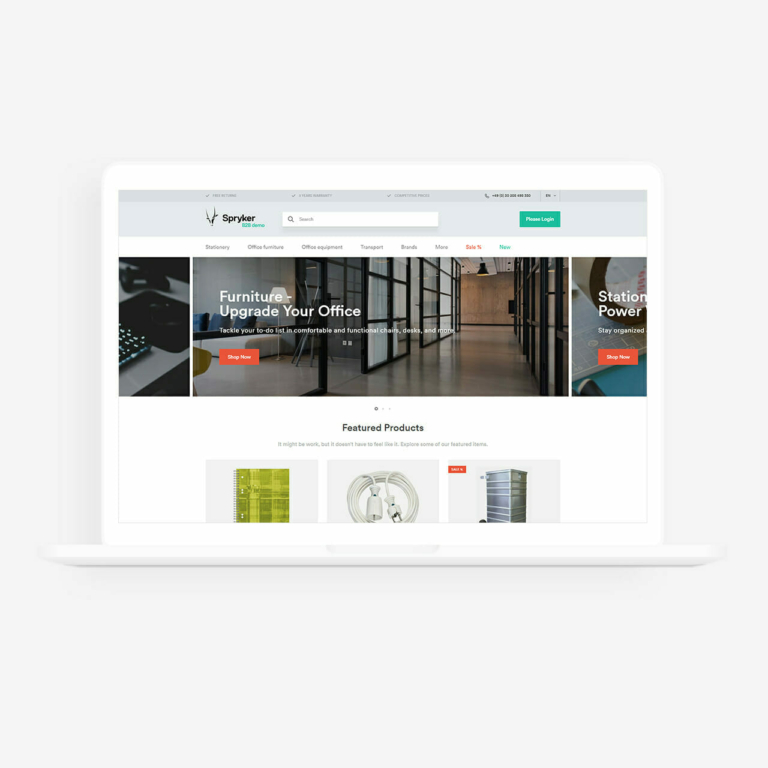 Feature Highlight:
Quotation & Offer Management
B2B customers often enter purchasing negotiations and need a tool that aids in the interaction between customer and Sales Agents. The Spryker feature, Quotation & Offer Management, is an essential and flexible B2B tool that maps out several use cases to cover all your needs.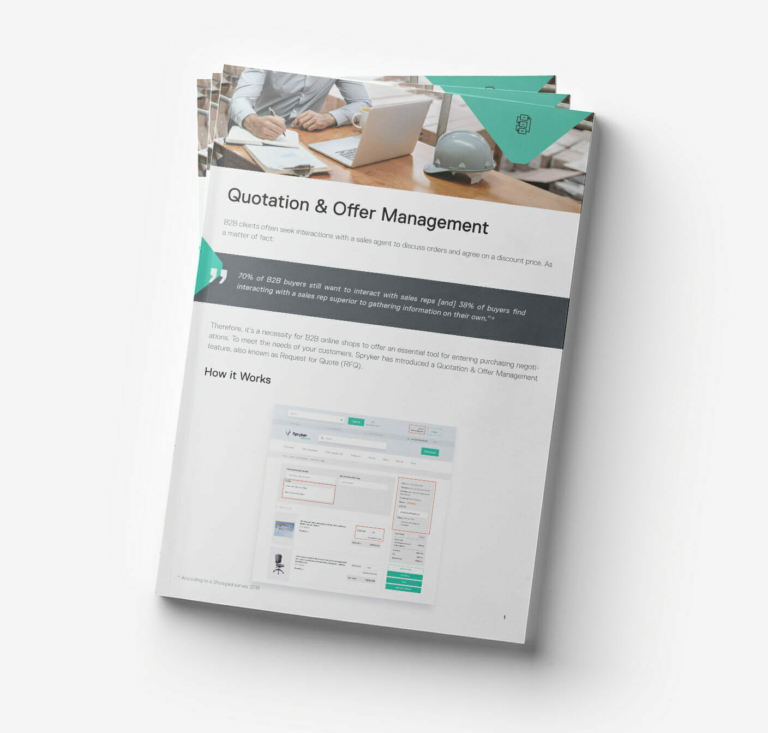 You are in Good Company
From creating a marketplace as big as Amazon to disrupting B2B office procurement, see for yourself how our B2B customers have used the Spryker Commerce OS to become pioneers in B2B commerce.