Replatforming
Replatforming to a Modern Commerce Experience
Our partner, Echidna, lays out the key considerations for success when modernizing your commerce solution.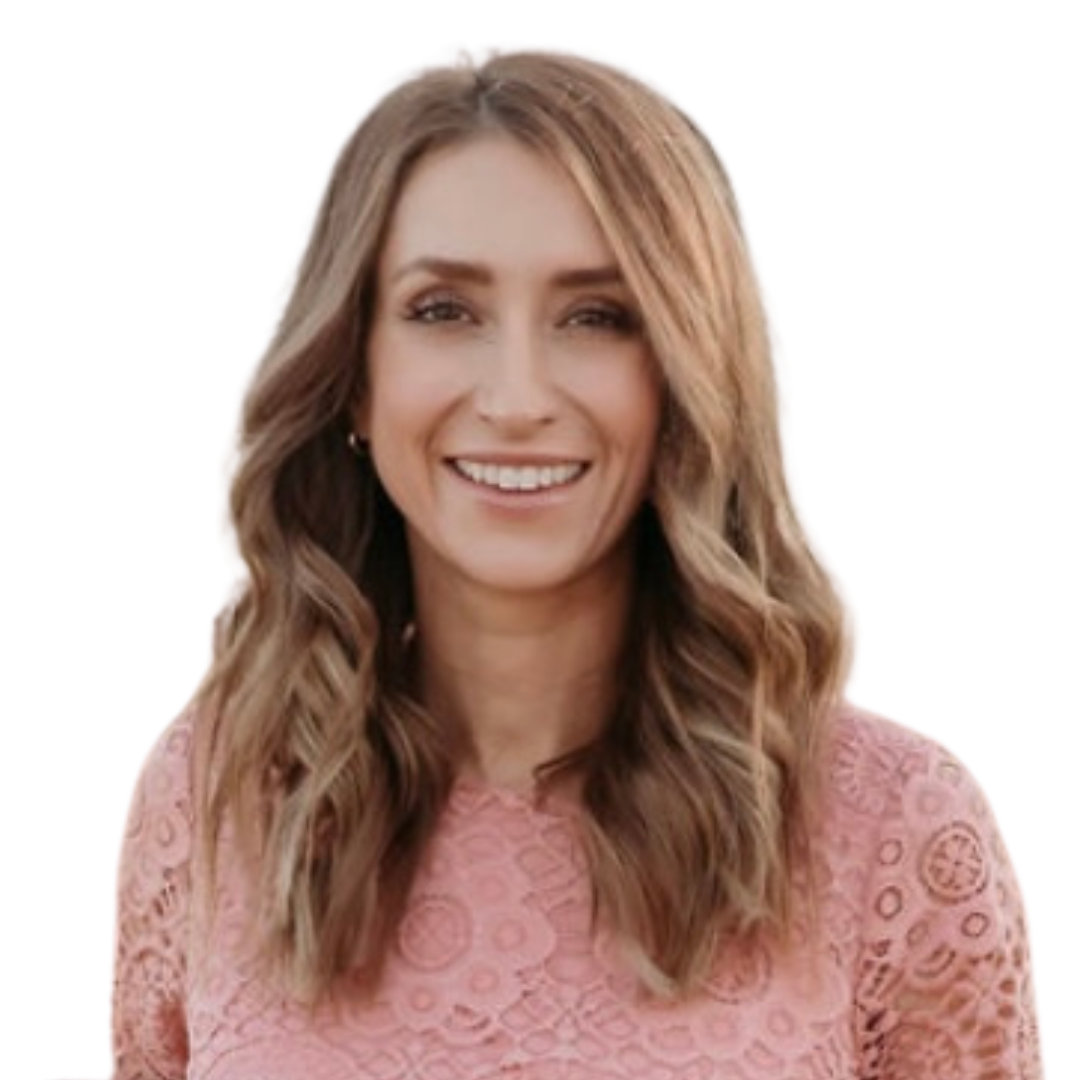 Kali Kasprzyk
Director of Marketing at Echidna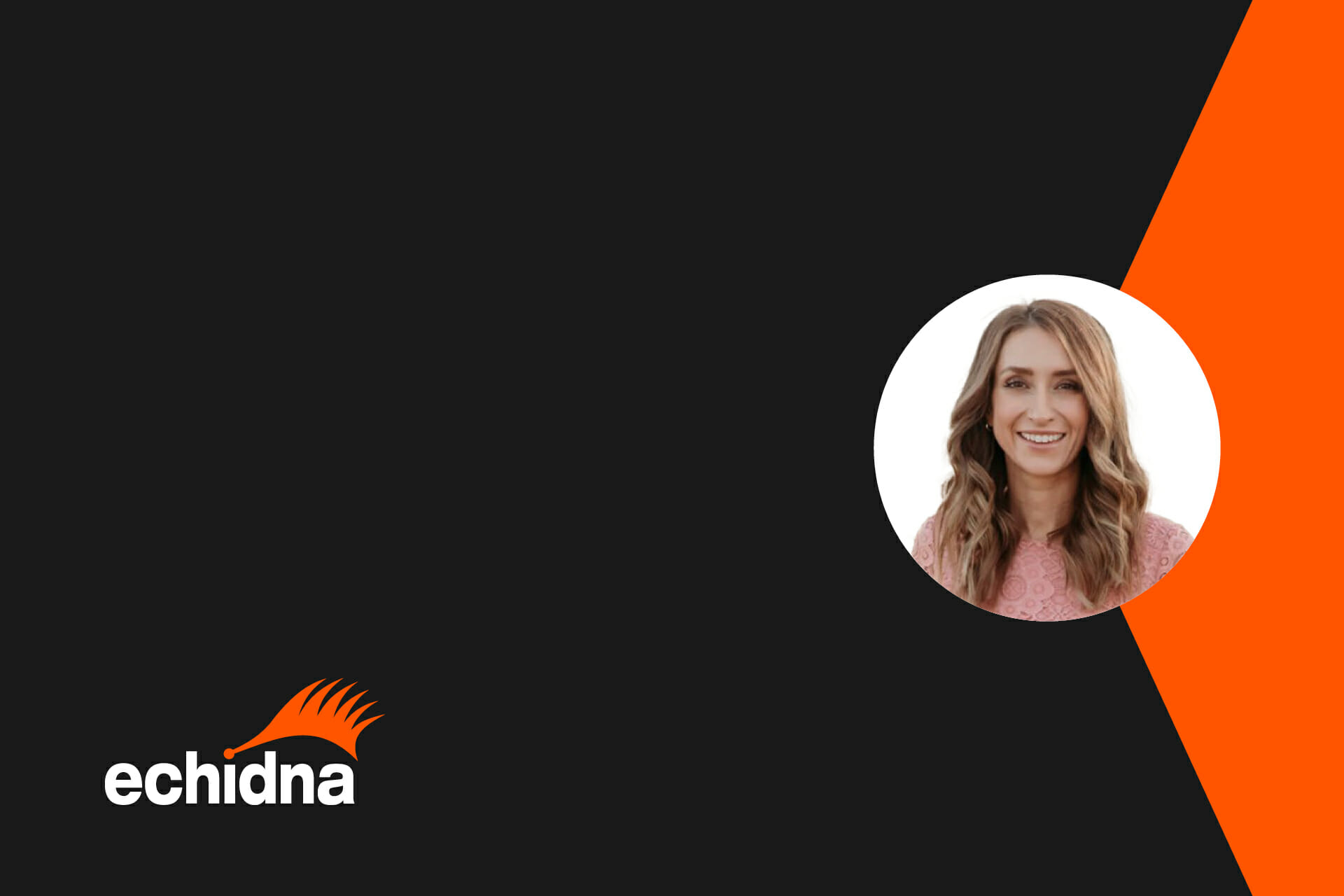 Learn about why businesses are replatforming, and the key elements involved in modernizing your commerce offering, including digital strategy, marketplace technology, and the concept of attached play. 
Optimizing the online customer experience is an ongoing challenge for both the B2B and B2C markets. As digital adoption has accelerated, the result is growing buyer expectations. No matter the market, buyers are looking for increased personalization, more convenience, a renewed focus on service, and the ability to shop on marketplaces.
What does it take to disrupt the norm in digital commerce and create truly effective experiences that convert visitors into customers? Going into 2023, we expect to see many companies continue to react but anticipate more will come out strong by eliminating problems before they have a chance to appear. This often means replacing legacy e-commerce technology with a more modern solution, one that includes the opportunity to expand into a marketplace digital sales, service, and support channel. Doing so will allow companies a chance to create engaging experiences for digital visitors and exponential growth opportunities well into the future. 
By embracing a customer-first approach, from merchants to manufacturers, a modern business will deliver the digital experiences its customers desire, leapfrogging its competition on the way toward market dominance and future readiness. 
 While digital sales channels open up a whole new world of benefits, carrying out these efforts to replace legacy technology continues to be a top business challenge in many markets. Changing existing channels, harnessing data to better predict what customers want, and segmenting what is often a massive amount of SKUs can seem daunting. For companies to thrive in the digital space, they will need to mindfully navigate the complexities of transformative change, establish the technical foundation for digital innovation, and build trusted systems to reliably deliver value.
For companies looking to migrate to a modern commerce platform, a well-defined approach will ensure the buyer is at the epicenter of the business. It's not just about selling online but positioning the organization to make the most of the opportunity. This will allow the company to shift from simply selling products to offering complete solutions for buyers and truly gaining market share.
At Echidna, we help our clients navigate this transformative journey by advising, defining, and designing the future they envision.  We learn about their business and help them create what modern commerce means for their business. We take pride in helping our clients and their people imagine and achieve their future vision. We offer the same to all who seek it.
A successful e-commerce technology can bring new business opportunities to your organization. Of course, choosing the right technology requires due diligence and an engaged imagination. Most modern e-commerce platforms can do just about anything that can be imagined.  And, just as every company is unique in its own way, so are the business solutions and digital services that a company builds on its chosen e-commerce platform.  There is no single right approach to choosing, building, and launching e-commerce for a business. There are many ways to arrive at the desired solution.  
The sections below offer guidance on steps to take, what to look for, and questions to ask, for those looking to modernize their e-commerce journey.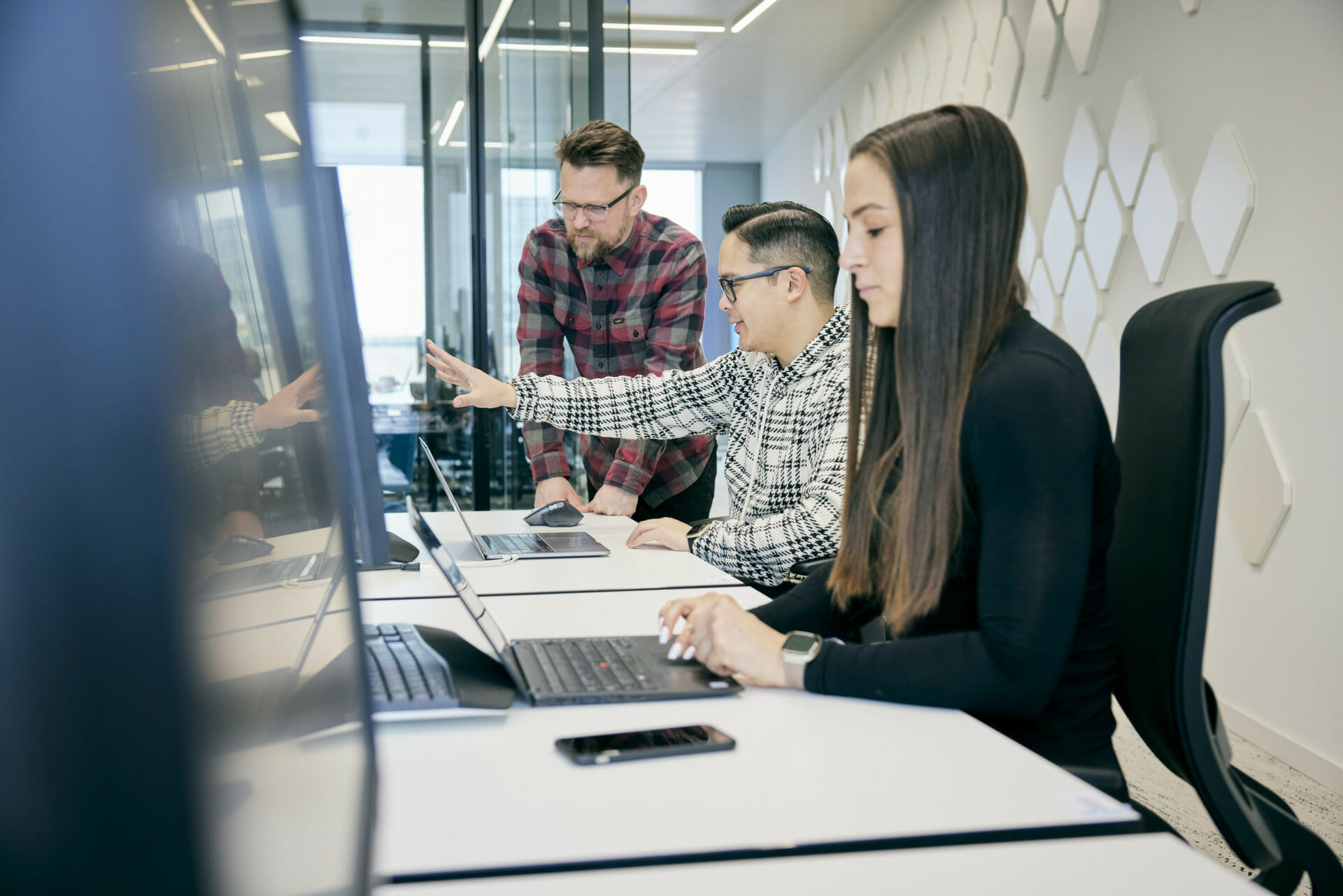 Define the Vision
You recognize the need to transform, but what is your motivation and how does it align with your company's core objectives? Envision what your next-generation organization looks like and the value you want it to deliver. Work to craft your vision by asking yourself how a new platform will complement and improve your core objectives. Each organization's strategy will depend to a great extent on the nature of their answers. These core objectives will prove instrumental throughout the process and should map directly with your sales strategy.  
You've established there is a need for modern commerce technology and are ready to set out on re-platforming, so now what? Before you jump in, you will need to define business strategy, operations, and technology. These pillars can be developed simultaneously and will be the foundation of your modern commerce solution.
Digital Strategy
In a time when every company is digital to some degree, your strategy is the differentiator. The stronger your strategy the easier it is to not only navigate rapid change and innovation, but as a result those companies also see higher conversion rates. 
Work to develop or improve upon your digital strategy by putting the customer at the center of all business decisions. This will require the integration of marketing channels and technology in order to leverage key analytics and tools to methodically and incrementally improve channel conversions by continuously innovating and enhancing the experiences you've created.
There are several key considerations to keep in mind when developing your digital strategy in order to drive conversion and succeed long term. 
Personalization: Buyers will come for your brand or product, but stay loyal with the personalization it offers. Data analysis is key to allowing companies to understand the habits, interests, and behaviors of buyers allowing for improved segmentation. A clear understanding of your buyer will deliver added value and improve trustworthiness and conversion. 
Engagement: Buyers are engaging with more technology than ever before in their customer journeys. It is imperative to deliver relevant content that engages buyers with the brand – that can be through shares, comments, likes, etc. This type of engagement creates a relationship between the brand and the buyer, which is especially important for long-term success. 
Analysis: Accurate and organized data analysis allows companies to execute on the items listed above, delivering the perfect message at the right time during that buyer journey.
Communication: The whole world of social, from platforms to company product reviews, and even chatbots have changed the way customer service teams communicate with buyers. With these channels, companies can analyze buyer reactions and better shape future innovation. 
Once your systems are integrated and teams working openly together, you can begin the work of optimizing your strategy for conversion. Either way, have a plan clearly laid out before you move forward with a re-platform. Without doing so, you could be at risk of choosing the wrong technology, missing functionality requirements, or even adding unnecessary features in your initial launch.

Determine Your Team
What competencies does your digital sales dream team have? These are the folks that will need to manage the procurement process day to day and perform strategic value-adding work. 
From day one, you want this team aligned with your entire business. Digital sales are not a silo of your organization, but a part of its whole and should be treated as such. It should be integrated into your existing business operations and tech stack. This ensures it will engage all stakeholders across the organization to make it a success from the start.
Finding Reliable Partners
You will also want to consider the outside partners for this project.  The right choice of partners will set you up for a strategic competitive advantage while the wrong one can lead to frustrating, budget-busting, and poor-quality results. More importantly, the wrong choice can severely slow the momentum of your digital transformation. 
A great way to perform your due diligence in your partner search is to ask for references. While it's no doubt that they will come back with glowing references, by probing deeper and asking thoughtful questions you can evoke some meaningful insight that can be extremely valuable in making your decision and during contract negotiations. 
Below are several questions to consider asking partner references during interviews.
Did you get all of the functionality you expected from the initial project, or were unplanned follow-on projects proposed to complete work you thought was already included?
Did they complete the project within the original cost and timeline estimate provided prior to contract execution? If not, why not?
If there was an increase in the budget due to a "scope change", what prevented you from anticipating that change before contract execution?
Were you happy with their performance during the project? Why or why not?
Do you still work with the vendor today? Do you have alternative vendors that could do what they do for you?
If you could do it all again, what would you do differently prior to executing the initial contract/SOW?
Having reliable partners you can trust to help guide your e-commerce journey will be one of the most important decisions your company will make. Make sure you have a clear vision of which technology service partners you will need to bring on board (system implementation, integrations, eProcurement, tax, etc.). If you already have ones in place, discuss their expertise in the additional services you will now require. 
Choosing Technology
Alongside the team, your technology is what will make or break its success. You will need to have a clear understanding of the type of digital sales you intend to offer now and be forward-looking because not all types of digital sales will be viable with all e-commerce technologies on the market today. Once this is decided, you can work to consider architecture and order management system integration.
Aligning with the right e-commerce technology will allow you faster time to revenue so it is one of the most important decisions you can make to empower your foundation. Look for a robust feature set and APIs to allow for an effective launch and operation well into the future. APIs are a critical component to being able to connect a growing ecosystem and enable a "headless" approach. Make sure to look for marketplace technology that is API-first vs. having them added after the fact and also that all the platforms and data are written to be exposed via APIs.
Here are several additional considerations to look for in modern commerce technology:
Supporting frictionless seller manager and the ability to track seller performance
End-to-end order management allowing full visibility and control into the entire order lifecycle
Seller governance that allows you to manage supplier terms, SLAs, and ensure compliance
Control of the customer experience and the ability to deliver a seamless buying journey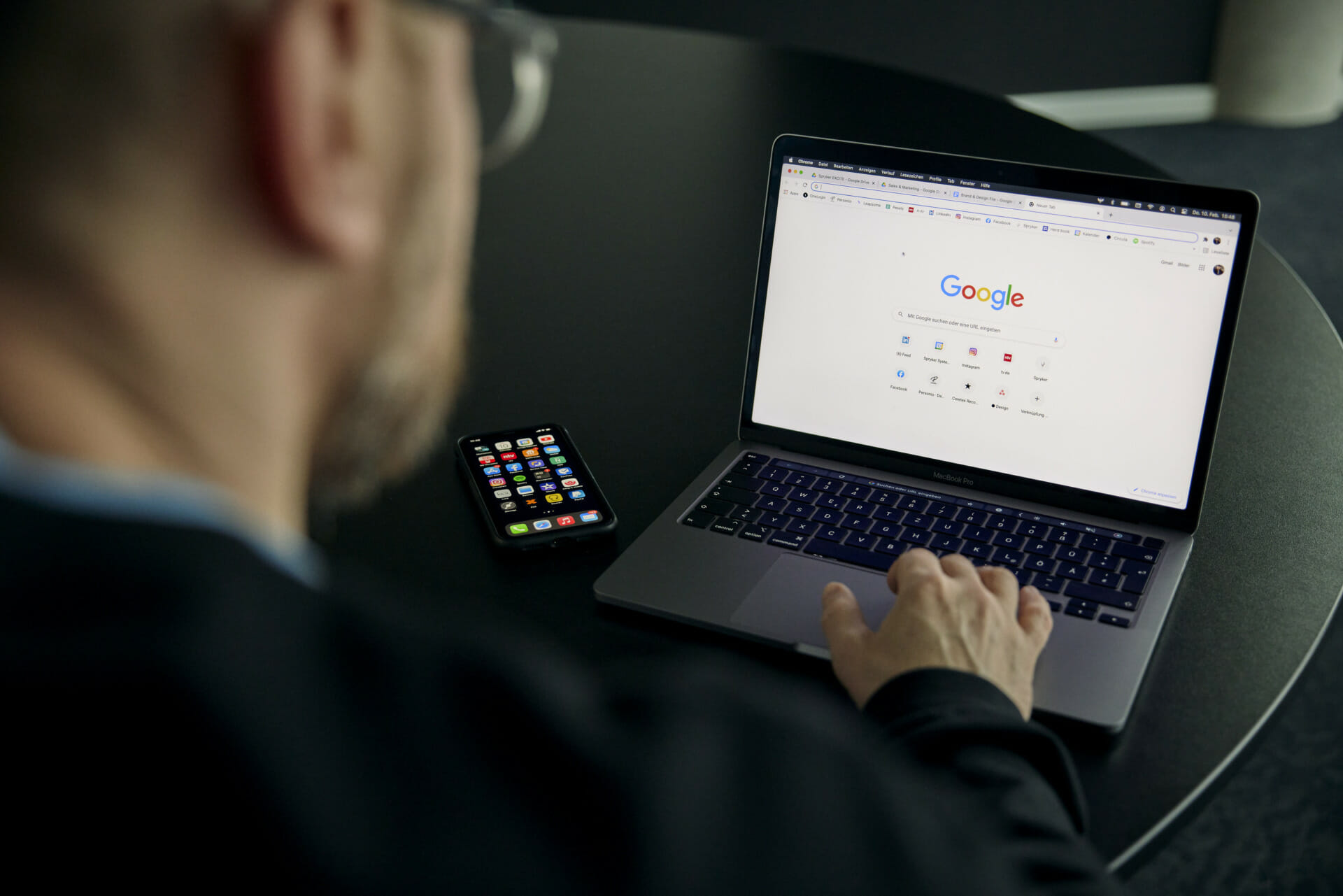 System Integration & Attached Play 
When considering e-commerce technology one of the top criteria to consider is "how does this technology add value to my existing systems?" In today's data-driven age, having a single view of customer data in real time and the ability to seamlessly work between tools can be a huge competitive advantage. Most e-commerce companies are struggling with this and it is majorly impacting their ability to improve conversions. In attempting to get a better view of customers brands are having to pull data from their e-commerce platform, 3rd party vendors, PIMs, and CMS, and have to sort through numerous inputs controlled by many outsiders.  In order to access a single view of customer data make sure you have a synchronous integration strategy that allows you to "attach" all your other systems like ERP, PIM, CRM, and payment gateways with ease.
 With the concept of attached play, the e-commerce technology will act as a cornerstone of the business; unifying all of the digital tools into a powerful instrument for growth. This allows your modern e-commerce technology to enable your brand to expand its reach and continue its rapid growth. Attached play allows for a modular, customizable commerce stack that can continue to scale with your business through the years. Our partner Spryker offers attached play and a composable commerce approach, helping companies to unify all their customer data into one portal to enable digital self-service to improve customer experiences. 
It should be a top priority to work towards full integration of all these marketing tools and technologies. In doing so, your teams will be able to better leverage key analytics and tools to methodically and incrementally improve channel conversions through continual innovation and enhancing the experiences already built. 
Business User Experience
The easier your e-commerce technology is for your business users, the more you will be able to get out of it. Some of these roles include the sales reps who need to be willing to onboard customers, customer service agents managing requests, and the marketing team swiftly updating content. Make sure every business user that is involved in the buying cycle is considered and has strong buy-in.
Unique Industry And Market Complexities
Many platforms on the market were originally designed for B2C. If you service B2B, DTC, or other business models you will want to make sure you choose a platform that addresses the specific needs of your business with out-of-the-box features and the ability to customize easily. 
A short-list of these features and functions often includes:
Advanced site search and navigation 
Ease of integration into marketplaces such as Amazon, Google Merchant Center
Customer-specific pricing and dynamic pricing catalogs
Easy to view inventory levels with geographical information
Promotional capabilities from simple to complex
Check out customization options (multi-location, discounting, delivery dates, etc.)
Reporting for sales reps, customers, products, etc. 
Consider choosing a platform that has both e-commerce and marketplace native together. This allows your business to support your marketplace use cases while also supporting business challenges that might not traditionally be associated with a marketplace. It also allows for your business to explore the marketplace at your own pace, pivoting and learning as you collect data. 
Spryker's Marketplace Solution
Order Management System Integration
Going along with the concept of attached play and seamless integration, having your order management system working in line with your e-commerce technology provides significant value, speed, and flexibility. Make sure you and your team understand how you intend to handle the increased complexity of inventory visibility, order management, and fulfillment that comes with operating an online marketplace. 
It makes sense for a lot of businesses to look for a commerce solution provider that offers a built-in OMS. With a single, fully integrated solution you will lower your total cost of ownership, improve time to revenue, and lessen risks with deployment.
Defining MVP Criteria
Of course, all e-commerce solutions want to see the widely acclaimed success that companies like Amazon have seen. But it's important to understand that scaling takes time. Starting with defining and building a minimum viable product (MVP) is a preferred choice that allows you to quickly launch within your set budget and scale over time.
MVPs also provide an excellent way to test core assumptions and ensure investment makes sense. Once your MVP is built you can monitor it over the course of eight to twelve weeks to ensure market demand and scalability potential exist. If your assumptions are accurate, your MVP can continue to grow in phased approaches that make sense for your business.
These six sectors are a good place to start defining your MVP:
Product catalog
Order management
If you will have a marketplace, what model? (open, closed, distributor network)
Third-party integrations and third-party sellers (how many are lined up post-launch)
Customer service (in the case of a marketplace, for sellers and buyers)
UI/UX 
Final Thoughts
Digital commerce growth is undoubtedly attributed to the ease and convenience which it offers to buyers. Done correctly, digital commerce provides a very functional environment, when speed is of the essence. In particular, buyers can find answers on products that they might not be able to anywhere else. Product detail pages with enhanced text and visuals can improve the experience and answer questions before buyers even turn to reviews. 
The addition of a marketplace to a business further adds buyer value and in turn growth opportunities. By combining online shopping, assortment, competitive prices, efficient delivery, and an improved experience in a single platform, it retains buyers' attention and even increases loyalty to that marketplace. Although e-commerce sites have significantly improved, marketplaces offer an unbeatable experience, optimizing everything from search to delivery of multiple vendors in one place.
Despite the challenges involved, there are clearly incentives for companies to pursue evolving digital sales and marketing. Done correctly, building out these channels opens up new opportunities from lowering cost-to-serve, increasing customer loyalty, and gaining a true competitive advantage.  
Remember, not everything can be done at once. Echidna works with our clients to carry out their e-commerce programs in incremental steps, by capturing the initiatives and adding incremental possibilities of value along the way. Whether you are just starting to strategize what e-commerce means for your business or you are well on your way, but experiencing hurdles, contact us to start a conversation.
Are you worried about potential pitfalls when digitizing? Check out this white paper to find out where the biggest mistakes occur, and how to solve them.