01 May - 03 May 2023/ Chicago, United States
B2B Online Chicago 2023
B2B
MANUFACTURING
DIGITAL COMMERCE
Sorry we missed you! We hope to see you next time.
RSVP now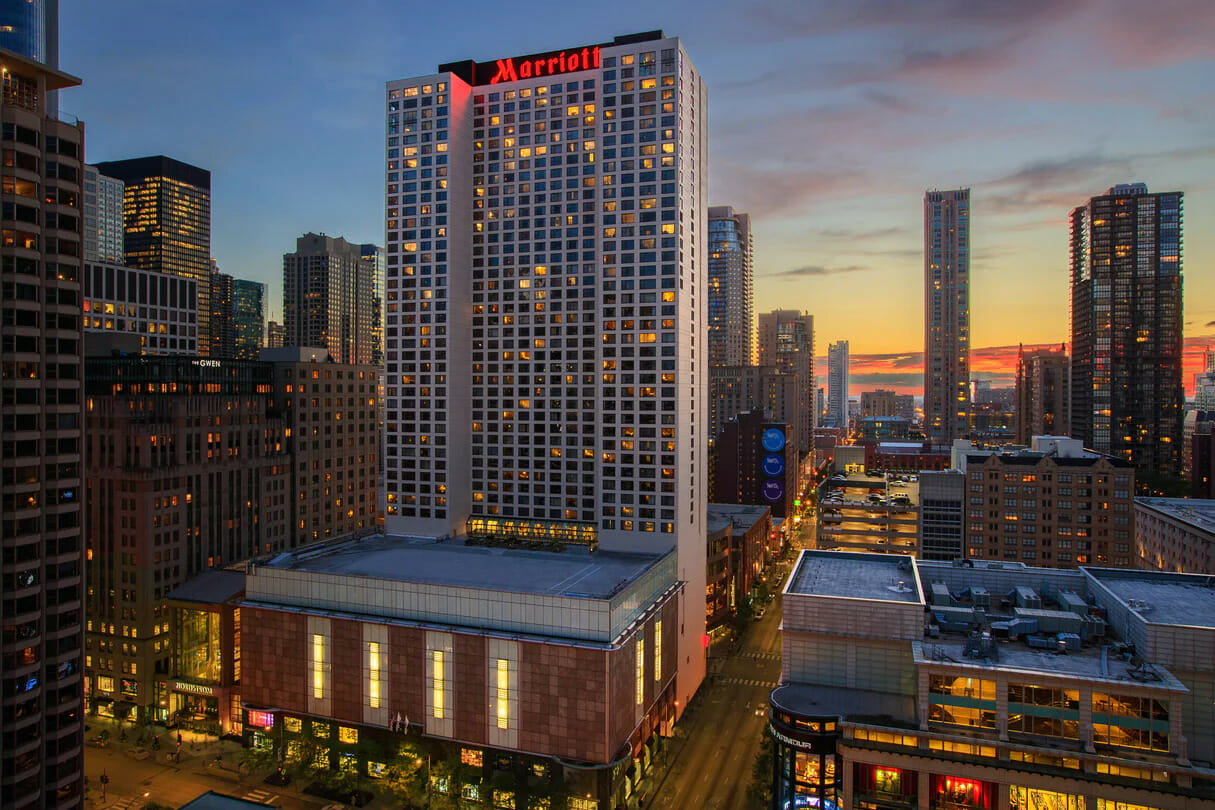 The World's Leading E-commerce & Digital Marketing Conference for Manufacturers & Distributors.
Join us at B2B Online Chicago, May 1-3, 2023 – the premier conference for B2B digital marketing and e-commerce professionals, as we bring the excitement of Spryker's innovative B2B commerce platform to the forefront!
At Spryker, we're passionate about empowering businesses to succeed in the digital world, and B2B Online Chicago presents the perfect opportunity for us to connect with fellow industry leaders, showcase our cutting-edge solutions, and learn from the best in the business.
But it's not just about showcasing our platform. We're excited to engage in lively discussions about the latest trends, best practices, and challenges facing B2B organizations today. We're eager to learn from you and exchange ideas on how to overcome the hurdles of the ever-evolving B2B landscape.
As we immerse ourselves in the buzz of B2B Online Chicago, we look forward to building meaningful relationships, sparking creative conversations, and exploring new opportunities for growth. Stop by our booth #100-104 to experience firsthand how Spryker can elevate your B2B commerce operations to new heights and drive success in the digital economy.
Don't miss out on our thought leadership and fun activities to discover the possibilities of partnering with Spryker.
See you there!
Date & Time
May 01 – 03, 2023
Location
Chicago Marriott Downtown, Chicago IL
Thought Leadership & Key Activities
Keynote: "Bullsh*t Bingo in B2B Commerce: What Is Real, What Is Fake And What Matters"
Track Chair: De-risking the E-Commerce Platform & Marketplaces 
Private Dinner, co-hosted with Storyblok – May 1 @ 6:40pm
1:1 Conversations with ecomm experts at Spryker Booth 100-104
Let's Connect
Spryker Booth 100-104
See Spryker's next-gen digital commerce platform at B2B Online Chicago. We're bringing together top commerce experts in our ecosystem of agency and technology partners to showcase how composable commerce can help you:
Excel in Digital Transformation
Expand to new technologies and markets
Future-proof your retail business & Accelerate Growth
Go-Live fast with MVP approach to leapfrog the competition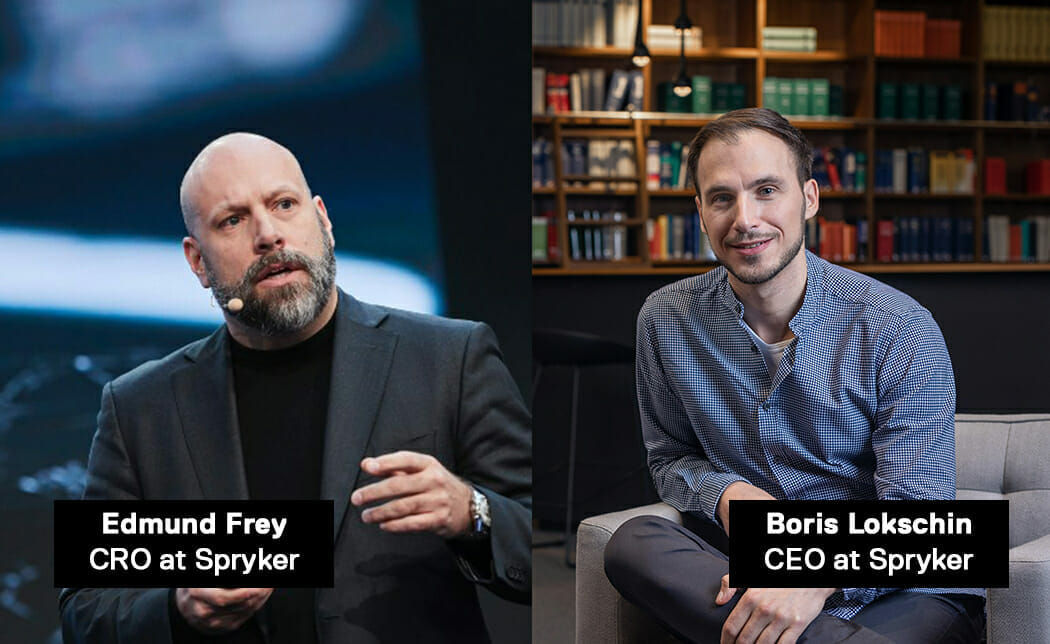 Ready to Shake Things up?
Exclusive Mixology Workshop (Monday, May 1 @ 4:20pm)
Spryker is shaking things up with an unforgettable experience that blends cocktails and commerce like never before at our Mixology Workshop, co-hosted with Pivotree and Syndigo.
Join the workshop to:
Learn why Composable Commerce is THE secret sauce to future-proofing your B2B business
Discover how Spryker's Composable Commerce approach empowers B2B Manufacturers and Distributors to adapt quickly to changing customer needs
Have fun and make new friends!
Expert mixologists will guide you through crafting your own cocktails while our team demonstrates the power of our revolutionary ecommerce platform.
Space is limited, so register early to secure your spot!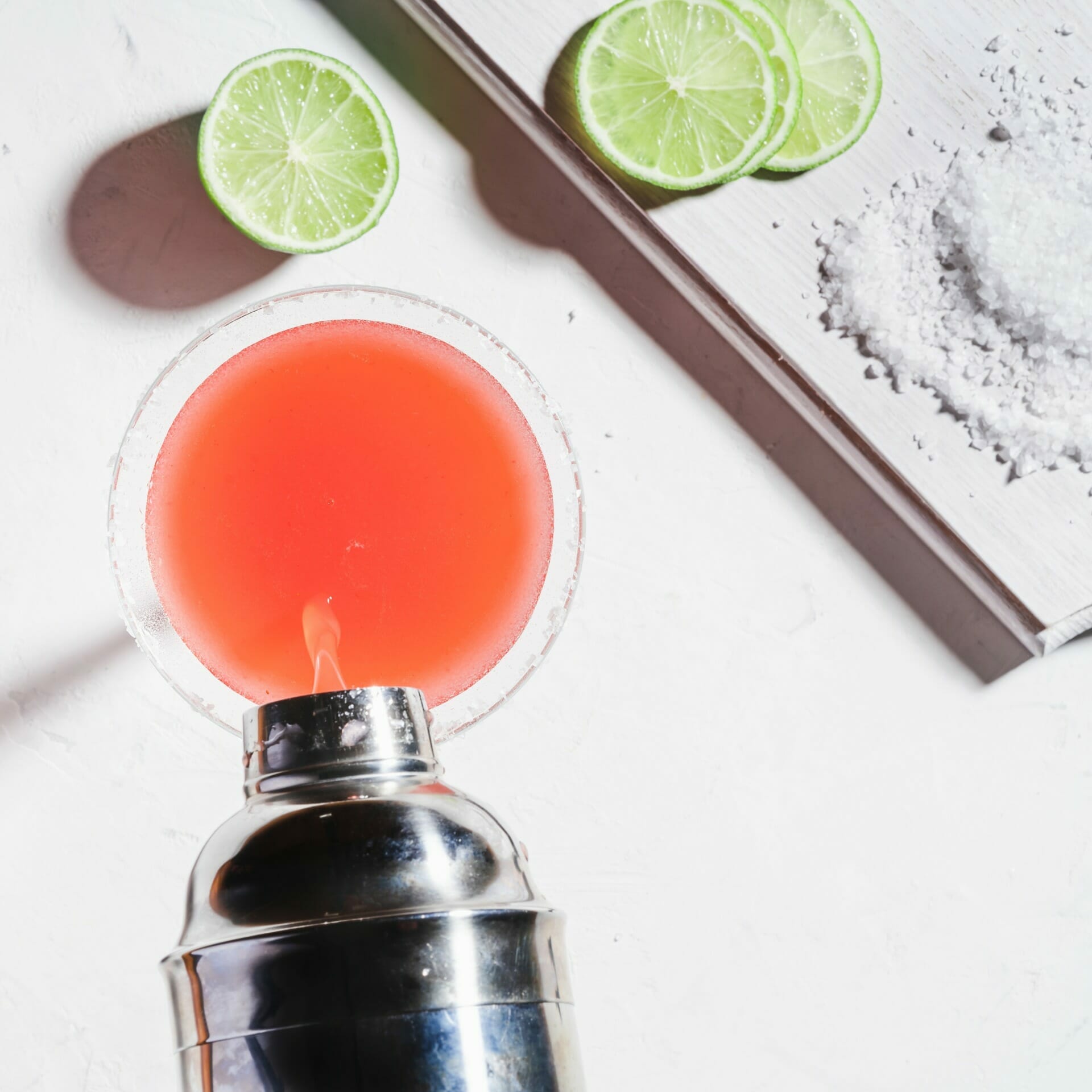 Dine with Us
Private Dinner, co-hosted with Storyblok (Monday, May 1 @ 6:40pm)
Join us for an evening of exquisite dining, enchanting ambiance, and stimulating conversation as we co-host a private dinner with Storyblok at the luxurious Hampton Social Streetville in the heart of Chicago.
This is a unique opportunity mingle with fellow guests, engage in stimulating conversations, and build meaningful connections with professionals from various industries in a one-of-a-kind setting.
Nestled in the vibrant Streeterville neighborhood, Hampton Social is a renowned destination known for its unparalleled service, refined atmosphere, and delectable cuisine. With its chic coastal-inspired décor, featuring nautical accents and beachy vibes, Hampton Social is the epitome of elegance and sophistication, making it the perfect backdrop for an unforgettable evening.
In addition to the culinary delights, you'll also have the opportunity to learn from the experts at Storyblok, a leading headless content management system (CMS) that empowers businesses to deliver exceptional digital experiences.
Space is VERY limited, so reserve your seat now and get ready for a night of unparalleled indulgence and inspiration!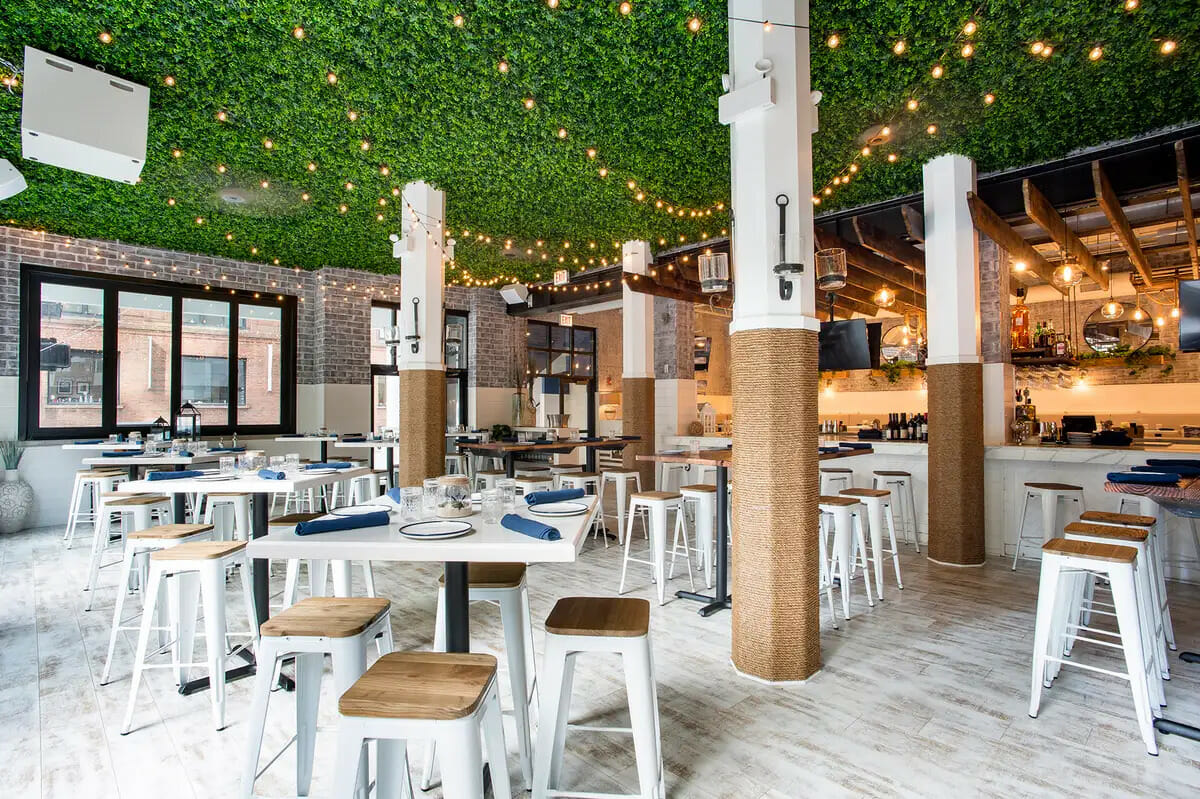 Boris Lokschin

CEO and co-Founder of Spryker

Boris Lokschin

CEO and co-Founder of Spryker

Edmund Frey

Chief Revenue Officer at Spryker

Edmund Frey

Chief Revenue Officer at Spryker

Andrej Maihorn

Principle Market and Industry Strategist at Spryker

Andrej Maihorn

Principle Market and Industry Strategist at Spryker

Andrew Gerasimov
Industry Insights
How can Companies in the Trade Sector Excel in Digital Transformation?
Why Now Might Be the Perfect Time To Start a Retail Marketplace
Apart from the evident shift in consumer behavior, retailers are facing a variety of challenges. Read this whitepaper to learn why switching to a marketplace business model can help retailers overcome some of their key problems.
Read now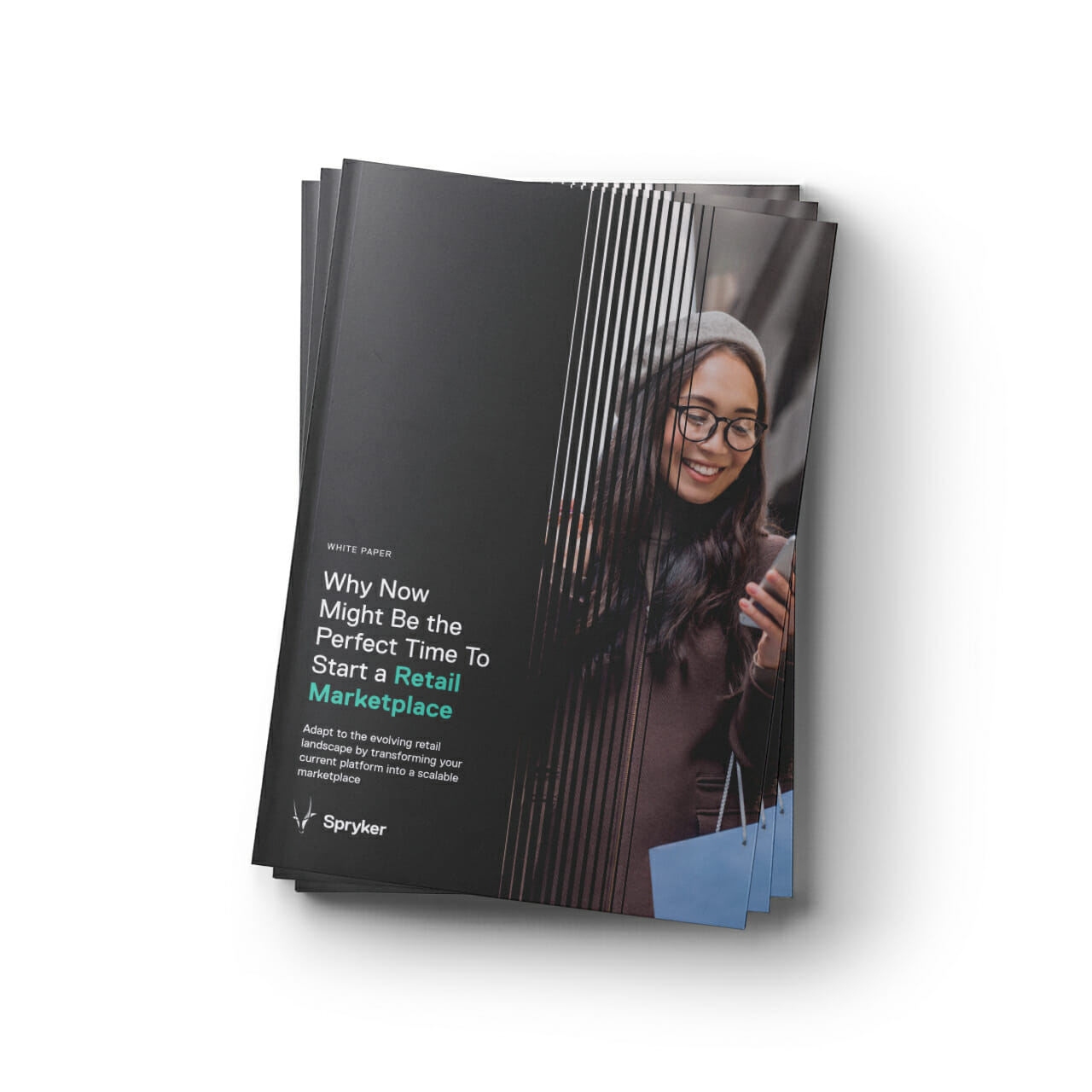 About Spryker
Spryker is the leading composable commerce platform for enterprises with sophisticated business models to enable growth, innovation, and differentiation. Designed specifically for sophisticated transactional business, Spryker's easy-to-use, headless, API-first model offers a best-of-breed approach that provides businesses the flexibility to adapt, scale, and quickly go to market while facilitating faster time-to-value throughout their digital transformation journey. As a global platform leader for B2B and B2C Enterprise Marketplaces, Thing Commerce, and Unified Commerce, Spryker has empowered 150+ global enterprise customers worldwide and is trusted by brands such as ALDI, Siemens, Hilti, and Ricoh. Spryker was recognized by Gartner® as a Visionary in the 2022 Magic Quadrant™ for Digital Commerce and was also ranked as a Strong Performer in The Forrester Wave™: B2B Commerce Solutions, Q2 2022. Spryker is a privately held technology company headquartered in Berlin and New York.