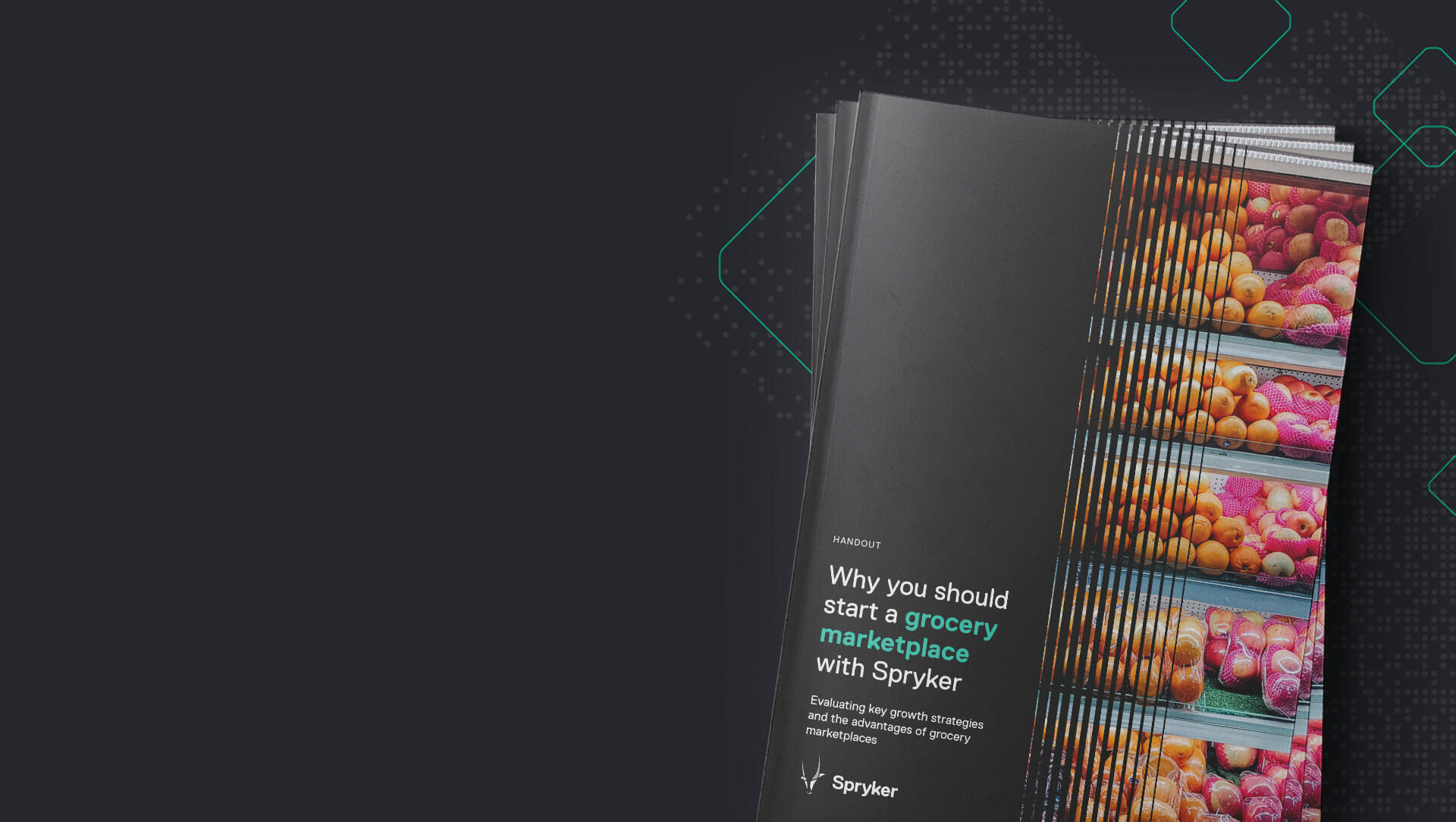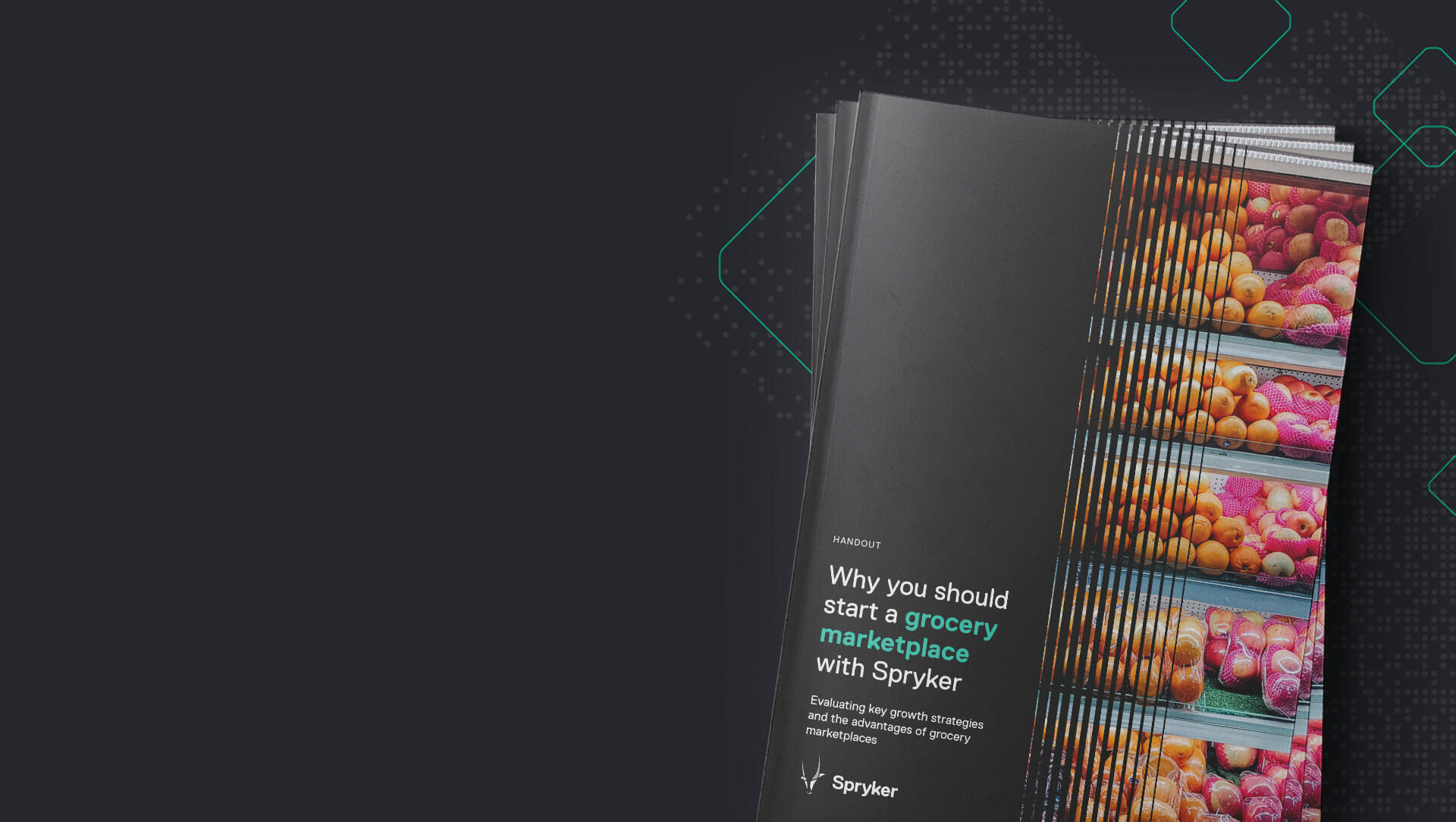 Why you should start a
grocery marketplace

with Spryker

Grocery chains must devise more innovative ways to survive! Read this handout to learn why making the shift to a marketplace business model can help grocery chains address some of their key challenges.

An Error occured while trying to load the form. Please reload the Browser to try it again.
Handout Overview
Experts estimate that the e-commerce grocery penetration will double in the next five years. The rapid change in consumer behavior can be largely attributed to this growth. Consumers who had never shopped online purchased groceries via digital channels for the first time during the pandemic. In fact, in the U.S, a study found that 54.3% of adults had purchased groceries online in the last 12 months. Even with vaccine rollouts and some sense of normalcy, many shoppers see online grocery shopping as advantageous because of the convenience it provides.
IN THIS HANDOUT YOU WILL LEARN:
The potential of marketplaces for grocery stores
Why shifting to a marketplace business model can help grocery chains address some of their key challenges
The key benefits of a grocery marketplaces for owners and customers

How grocery chains can build marketplaces with Spryker's Enterprise Marketplace solution
Who should read this handout:
Business Executives
CIOs
E-commerce Managers
CEOs
Get a preview of the handout below
Key Benefits of Running A Grocery Marketplace
Here are 6 business expansion possibilities for establishing your own grocery marketplace:
Revenue
Product and Price Variation
Increased Sales
Lower Risk
Convenience
Localization advantage
Spryker's Enterprise Marketplace solution enables retailers to set up a fully functioning marketplace. The Enterprise Marketplace ensures a consistent user experience for the end customer, the third-party merchants, and the grocery store owner, who acts as the marketplace operator.
Built on the Spryker Cloud Commerce OS, this Enterprise Marketplace solution also allows existing Spryker customers to effortlessly upgrade their B2C or B2B shops to a marketplace.
Download the handout to
learn more today.