26 Mar - 29 Mar 2023/ Las Vegas, United States
Shoptalk Las Vegas 2023
RETAIL
TRADE
DIGITAL COMMERCE
Sorry we missed you! We hope to see you next time.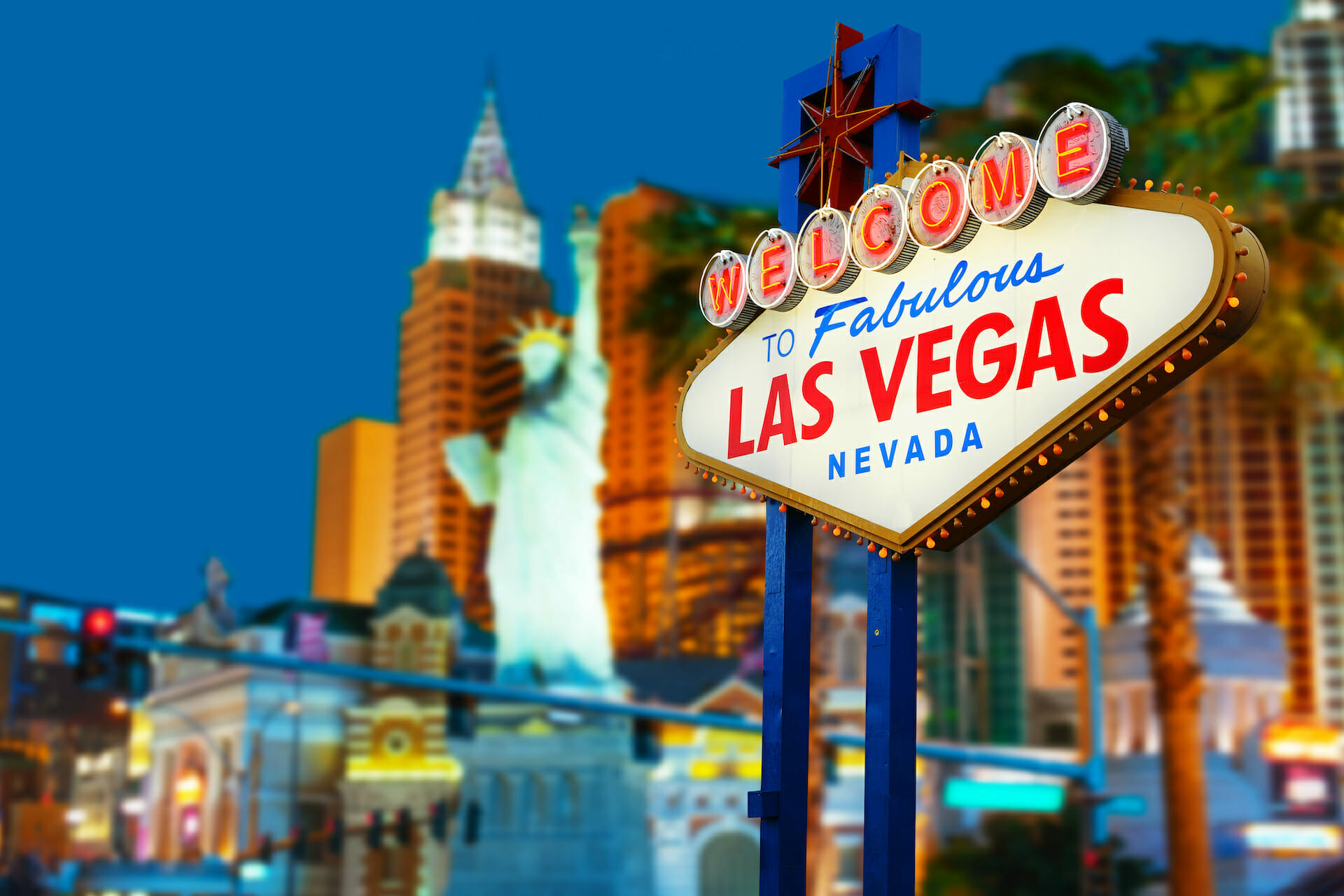 Spryker x SkillNet @ Shoptalk (Booth #444)
Don't miss Spryker at Shoptalk Las Vegas, March 26-29, 2023. A proud sponsor for the second year in a row, we're joining thousands of change makers to create the future of retail and support next-gen digital commerce.
Shoptalk is an annual gathering of individuals and companies reshaping how consumers discover, shop, and buy. The event provides a unique platform for retailers, branded manufacturers, startups, tech companies, investors, media and analysts to learn, network, collaborate and evolve.
Proudly partnering with SkillNet as co-exhibitor in Booth #444.
Date & Time
March 26-29, 2023
Location
Mandalay Bay Hotel, Las Vegas
Key Activities
Display Booth #444 co-exhibiting with SkillNet
Gourmet Coffee Bar
Jeopardy-style game & Prizes
Partner Presentations & Giveaways
Complimentary Business Consulting Raffle
Bespoke Meetings & Networking
Hosted Retailers & Brands Meeting Program
Hosted Dinners Locations will be shared upon confirmation. Dates: Monday, March 27 @ 7pm and Tuesday, March 28 @ 7:30pm
Let's talk shop
Spryker Booth 444 (co-exhibiting with SkillNet)
See Spryker's next-gen digital commerce platform at Shoptalk 2023. We're bringing together top commerce experts in our ecosystem of agency and technology partners to showcase how composable commerce can help you:
Excel in Digital Transformation
Expand to new technologies and markets
Future-proof your retail business & Accelerate Growth
Go-Live fast with MVP approach to leapfrog the competition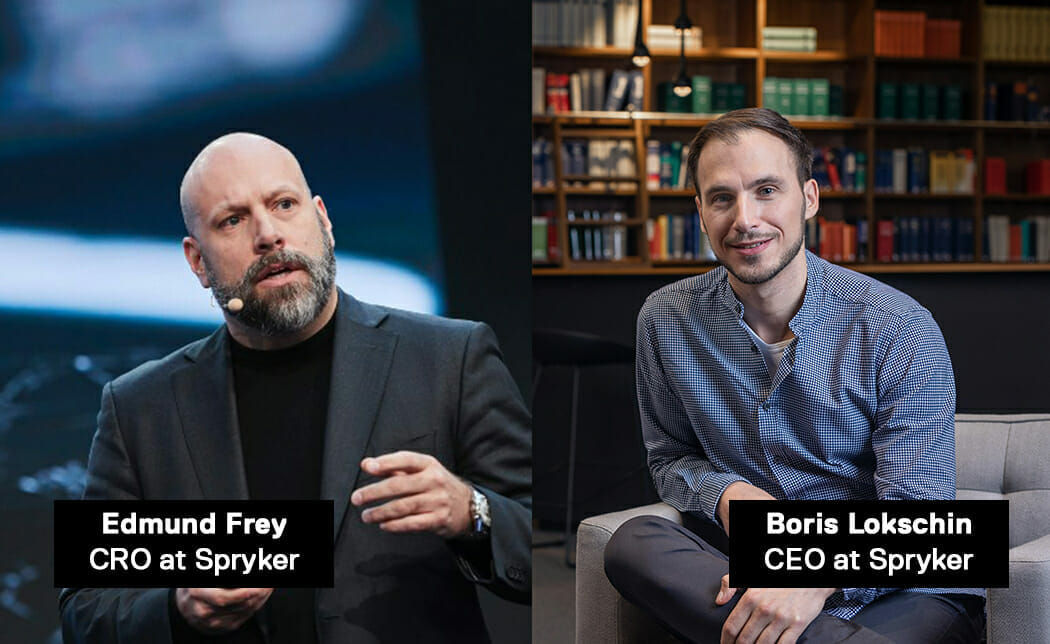 Meet with us
Hosted Retailers & Brands Meetings
Spryker will participate in 30 hosted retailers and brands program on March 27 & 28. Each 15-minute meeting is an opportunity for us to learn about your upcoming projects, and share information on how Spryker can help you achieve your objectives.
The hosted meetings program is set by Shoptalk with the following agenda.
March 27, 2023
12:15pm – 1:30pm PST
2:35pm – 3:50pm PST
March 28, 2023
12:15pm – 1:30pm PST
2:35pm – 3:50pm PST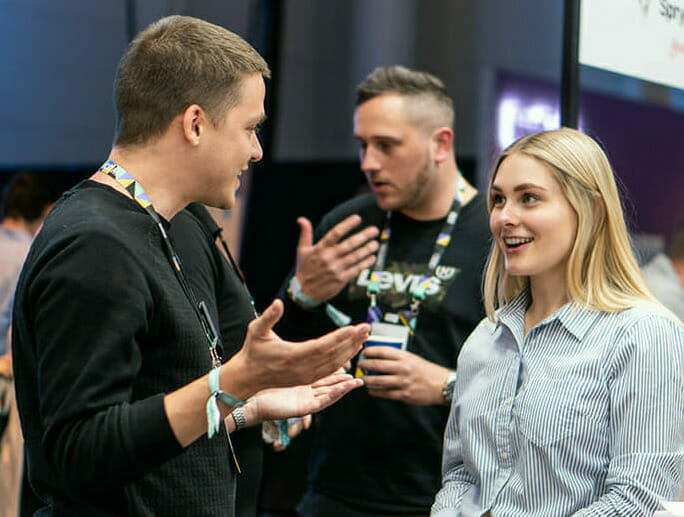 Complimentary Business Consulting Giveaway
Win a One-Hour, Outcome-Oriented Consulting Session
Enter to win an exclusive business consulting session with a Spryker digital commerce consultant. Don't miss this opportunity to discuss digital business models and use cases that are:
MVP-Driven
Have out-of-the-box functionality
Short time to market
Whether you are in the exploration, validation, foundation, launch and scaling phase our team can guide your digital journey!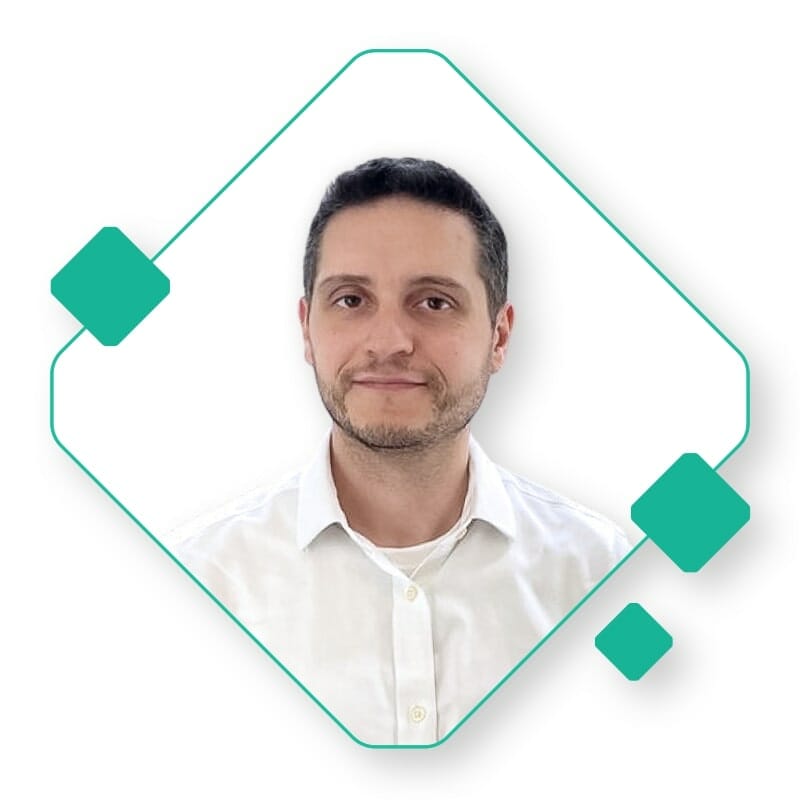 Boris Lokschin

CEO and co-Founder of Spryker

Boris Lokschin

CEO and co-Founder of Spryker

Edmund Frey

Chief Revenue Officer at Spryker

Edmund Frey

Chief Revenue Officer at Spryker

Andrej Maihorn

Principle Market and Industry Strategist at Spryker

Andrej Maihorn

Principle Market and Industry Strategist at Spryker

Rob Meyer
Industry Insights
How can Companies in the Trade Sector Excel in Digital Transformation?
Why Now Might Be the Perfect Time To Start a Retail Marketplace
Apart from the evident shift in consumer behavior, retailers are facing a variety of challenges. Read this whitepaper to learn why switching to a marketplace business model can help retailers overcome some of their key problems.
Read now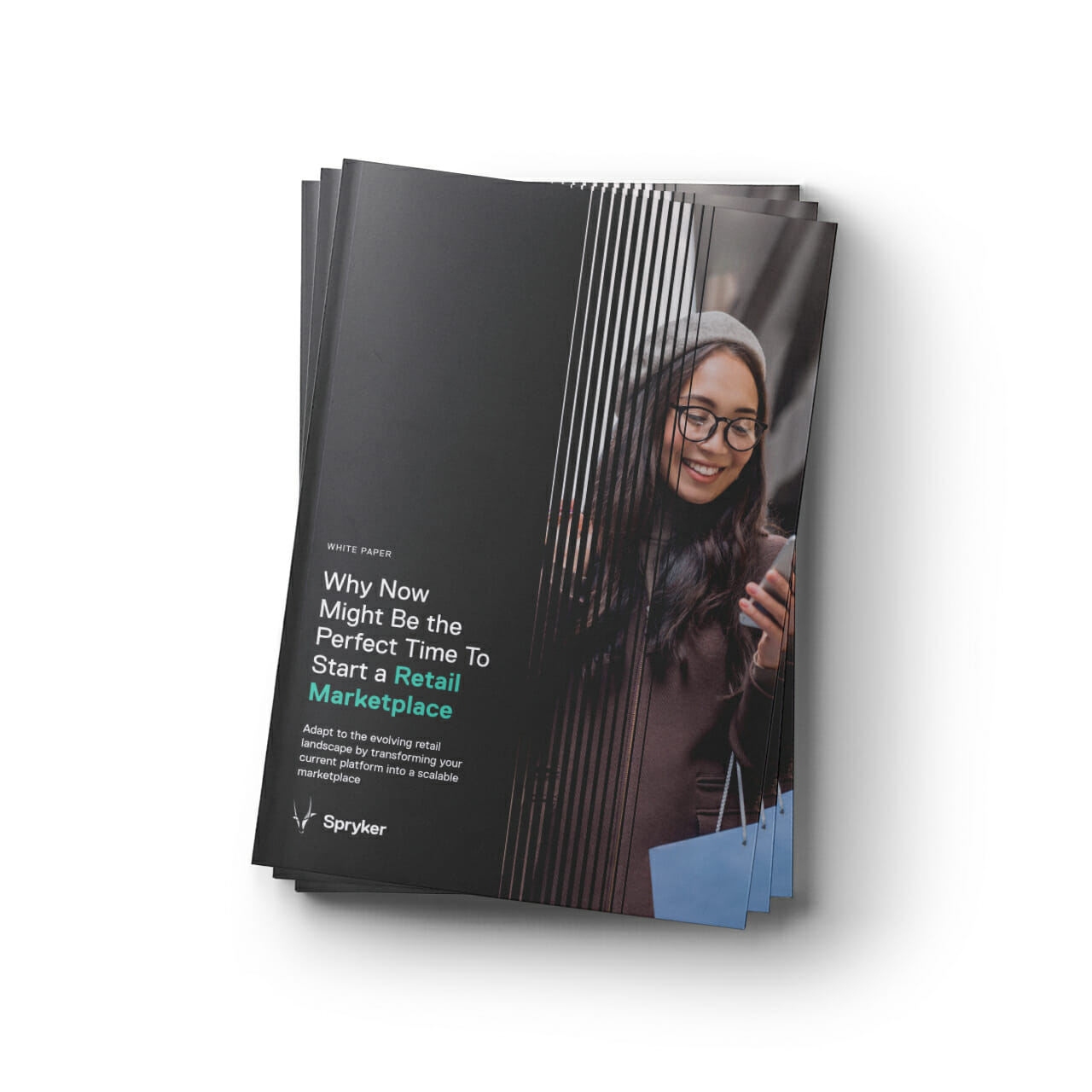 About Spryker
Spryker is the leading composable commerce platform for enterprises with sophisticated business models to enable growth, innovation, and differentiation. Designed specifically for sophisticated transactional business, Spryker's easy-to-use, headless, API-first model offers a best-of-breed approach that provides businesses the flexibility to adapt, scale, and quickly go to market while facilitating faster time-to-value throughout their digital transformation journey. As a global platform leader for B2B and B2C Enterprise Marketplaces, Thing Commerce, and Unified Commerce, Spryker has empowered 150+ global enterprise customers worldwide and is trusted by brands such as ALDI, Siemens, Hilti, and Ricoh. Spryker was recognized by Gartner® as a Visionary in the 2022 Magic Quadrant™ for Digital Commerce and was also ranked as a Strong Performer in The Forrester Wave™: B2B Commerce Solutions, Q2 2022. Spryker is a privately held technology company headquartered in Berlin and New York.