Press Release
Spryker Announces $130 Million Financing Round Led by TCV
December 17, 2020

Request Demo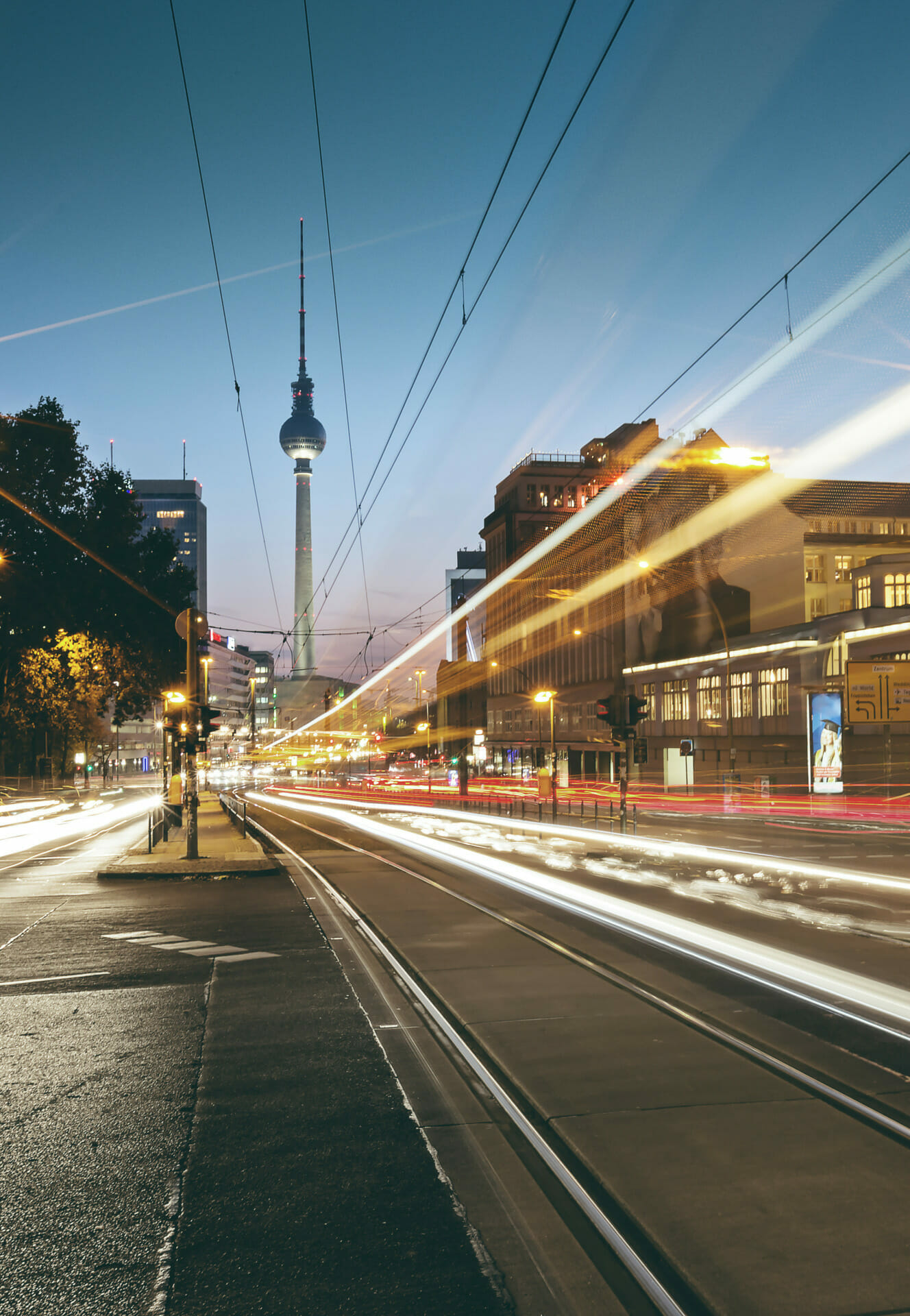 New York, NY, Berlin, Germany, December 17, 2020: Spryker, a fast growing commerce technology for global enterprises, today announced that it has raised over $130 million in a Series C financing round, led by Silicon Valley-based TCV. Existing investors One Peak from London and Project A Ventures from Berlin also participated in the round.
The funding will be used to expand Spryker's proven B2B and Enterprise Marketplace products and create a compelling 3rd party technology AppStore. Spryker also intends to grow its international footprint with a focus on the U.S., which already accounts for 10% of its annual software revenue. With $7 billion in annual spend, the potential in digital commerce software is massive — and Spryker is rapidly increasing its market share. Spryker also intends to grow its global talent to maintain its innovative edge and continue to build new products for future use cases and touch points, including IoT commerce, subscription, and click & collect.
Used by over 150 global customers, Spryker accelerates the deployment, time-to-value, and transformation towards transactional business models beyond e-Commerce, retail, and desktop. These benefits stem from Spryker's innovative headless and API-based architecture, combined with a modular packaged business capabilities (PBC) design. The cloud native PaaS (Platform as a Service) delivery model empowers sophisticated businesses that have outgrown SaaS (Software as a Service) and on-premise single tenant models. As more companies shift to become "composable enterprises" led by multidisciplinary "fusion teams", Spryker is at the forefront of this movement having pioneered and predicted these approaches.
Founded in 2014, Spryker has been growing its recurring revenue more than 100% annually. The global team counts more than 250 employees with over 35 nationalities, working out of offices in Germany, USA, U.K., Netherlands, and Ukraine. Spryker recently pioneered a "New Work" model, offering remote first options for talent worldwide. Spryker is expanding operations in the U.S. in early 2021 to continue its rapid growth and support global customers, such as Ricoh, Siemens, and Toyota.
Spryker was named the most innovative and visionary of all new vendors in the 2020 Gartner Magic Quadrant for Digital Commerce, recognized as a major player in B2B e-Commerce by IDC, and has partnered with leading global software integrators.
With $130 million raised in this round, Spryker's company value well exceeds $500 million which makes it one of the fastest growing enterprise commerce software companies ever. 
With more industries beyond traditional retail building transactional business models we enable our global enterprise customers at any touchpoint. Verticals like Food & Beverages, Manufacturing, Services or FMCG transform to become composable enterprises and demand for cloud native, modular commerce technologies to power their sophisticated B2B, Enterprise Marketplace or Unified Commerce initiatives. They want the platform to respond to digital best practises and enable shorter time-to-value, better TCO and faster innovation which always was Spykers DNA. With TCV we are happy to have one of the most reputable global growth funds joining us to support our global, US centric, expansion as well as groundbreaking product roadmap.
We at TCV are pleased to partner with Boris, Alex and the team at Spryker in their effort to provide a modern commerce platform that revolutionises the deployment model with packaged business capabilities. With acceleration of digital adoption curve in the global pandemic, there has never been a better time for customers to rethink their digital commerce strategy.
Digital commerce is a strategic priority for enterprises operating across consumer (B2C), business (B2B) hybrid end markets and ones operating marketplaces. Spryker offers a next-generation solution with a modular, API-first solution that is extensible with the ever-changing needs and evolving technology stacks of enterprises. We look forward to supporting the Spryker team as they expand internationally and empower businesses around the world in their digital transformation.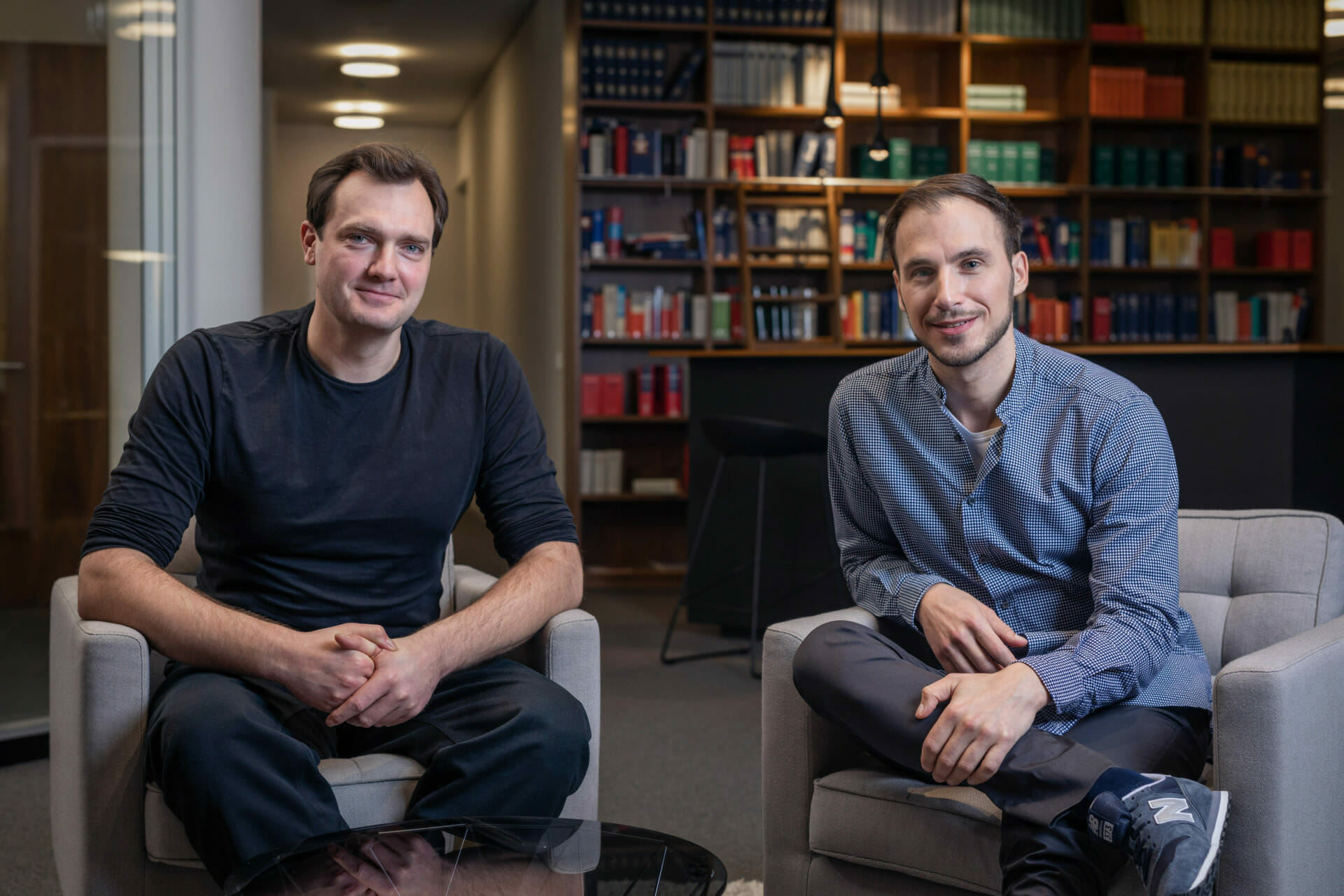 Alexander Graf and Boris Lokschin, the Founders and CEOs of Spryker
Similar to how Hybris and Demandware led the first wave in commerce infrastructure software solutions, Spryker is now leading the way with a best-of-breed, highly scalable cloud platform which drives sales for its customers. Boris, Alex and the Spryker leadership team have done an outstanding job in hyperscaling the Company to a global leader in the past three years since our investment, and we are thrilled to continue to support their expansion into the US and beyond.
Since its founding in 2014, we have been excited about Spryker's development and growth. We are confident that with the new funding and the world-class team, they will become one of the global leaders in e-commerce software. New transactional business models require innovative implementation and Spryker is the best solution we know of to do this. For many companies with sophisticated business models, Spryker is the right partner, especially in B2B and marketplaces.

Spryker has found an excellent product-market fit and grown into a leading cloud-based eCommerce operating system. The team around Boris Lokschin and Alexander Graf has delivered extraordinary achievements in the past 12 months, with Spryker now serving big clients such as Metro, Aldi Süd, and Toyota. We are convinced that Spryker's journey will become a global one.

SVB is excited to be part of Spryker's growing success story. We are extremely impressed by the management team and are convinced that their commerce solutions are building the backbones of today's enterprises. We are confident that Spryker will successfully scale globally, and we are pleased to provide support with funding and expertise across Spryker's core markets in Germany, EMEA and the US.
About Spryker:
Founded in 2014, Spryker enables companies to build transactional business models in B2B, B2C, and Enterprise Marketplaces. It is the most modern platform-as-a-service solution with a headless architecture that is cloud-enabled, enterprise-ready, and loved by developers and business users worldwide. Spryker customers extend their sales reach and grow revenue with a system that allows them to increase operational efficiency, lower total cost of ownership, and expand to new markets and business models faster than ever before. Spryker solutions have empowered 150+ companies to manage transactions in more than 200 countries worldwide. Spryker is trusted by brands such as Toyota, Siemens, Hilti, and Ricoh. Spryker was named the most innovative and visionary of all new vendors in the 2020 Gartner Magic Quadrant for Digital Commerce and named a major player in B2B e-Commerce by IDC and is the only commerce platform to provide full B2B, B2C, D2C and Marketplace capabilities out of one stack. For more information about Spryker please visit Spryker.com. 
About TCV:
Founded in 1995, TCV provides capital to growth-stage private and public companies in the technology industry. Since its inception, TCV has invested over $14 billion in leading technology companies, including more than $2 billion in fintech, and has helped guide CEOs through more than 125 IPOs and strategic acquisitions.
TCV's investments include Airbnb, AxiomSL, Dollar Shave Club, ExactTarget, Expedia, Facebook, LinkedIn, Netflix, Nubank, Payoneer, Splunk, Spotify, Strava, Toast, Xero, and Zillow. In Europe, TCV has invested over $2 billion in companies including Believe Digital, Brillen.de, FlixMobility, Klarna, Mollie, Perfecto, Redis Labs, RELEX Solutions, Revolut, RMS, Sportradar, The Pracuj Group, and WorldRemit. TCV is headquartered in Menlo Park, California, with offices in New York and London. For more information about TCV, including a complete list of TCV investments, visit https://www.tcv.com/.
About One Peak:
One Peak is a leading growth equity firm investing in technology companies in the scale-up phase. The firm provides growth capital to exceptional entrepreneurs with a view to transform innovative and rapidly growing businesses into lasting, category-defining leaders. In addition to Spryker, One Peak's investments include HighQ, Neo4j, DocPlanner, Keepit, Concentra Analytics, Quentic, Coople, DataGuard, Pandadoc, and Brightflag. To learn more, visit www.onepeakpartners.com.
About Project A:
Project A is one of the leading venture capital companies in Europe, with offices in Berlin and London. In addition to $500 M in assets under management, Project A provides its portfolio companies with a wide range of operational support services. This includes more than 100 employees from key areas such as software engineering, business intelligence, marketing, recruiting, and many more. In 2020 Project A was named Germany's best VC by Business Insider magazine. Project A was founded in 2012 and since then has supported more than 60 start-ups in 12 countries. The portfolio includes companies such as Catawiki, WorldRemit, Homeday, Spryker, sennder, KRY, Trade Republic, and Voi.  
About SVB:
For over 35 years, Silicon Valley Bank (SVB) has helped innovative businesses, enterprises and their investors move bold ideas forward, fast. Through its various locations in international innovation centres, SVB offers clients targeted financial services and expertise.
No other bank in Germany focuses solely on the innovation economy. Europe's leading technology and life science businesses, in all stages of development, look to SVB's niche expertise, experience and unparalleled network, as they grow at home and tackle new markets abroad. Learn more at svb.com/germany