Technology
Benefits of Electronic Shelf Labels: 8 Advantages of These Top-shelf Solutions
With digital innovation developing at a rapid pace, it's sometimes difficult to know what the next item to receive a tech overhaul will be. It may surprise some to hear, but the latest up-and-coming transformation could centre around the humble price tag. With predictions of increasing usage worldwide, we investigate the myriad benefits of Electronic Shelf Labels (ESL).
Ricky Sutton
Solutions Content Marketing Manager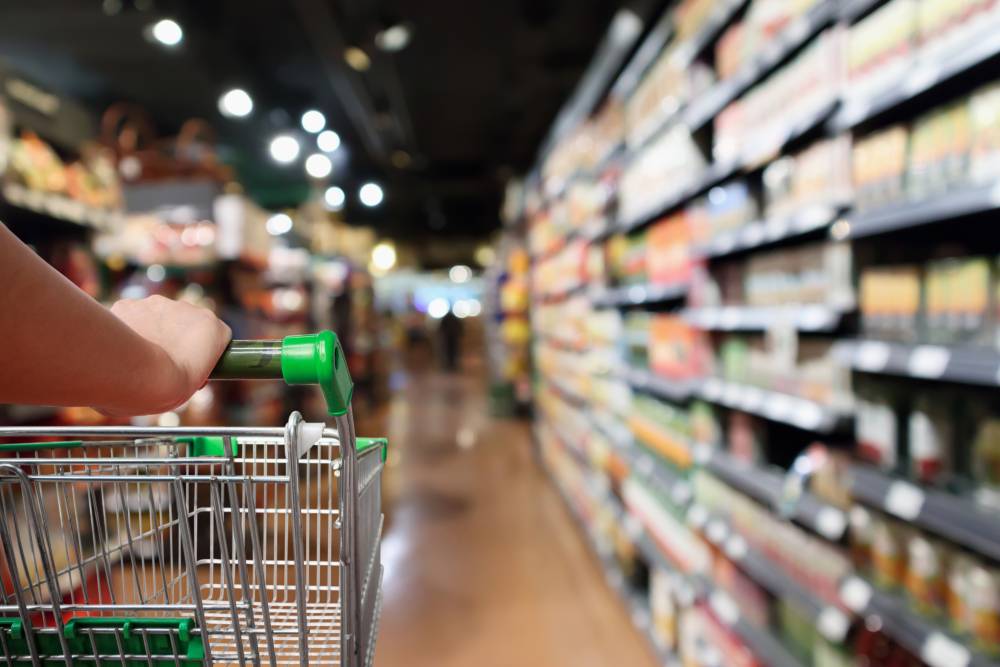 Jump to section
8 Benefits of Electronic Shelf Labels
How Can Spryker Help?
—
It's sometimes hard to guess the next product or service that will undergo a tech overhaul. With digital wallets, watches, and other wearables commonplace, all manner of items are transforming from hard-copy, analog, or tangible formats to technological configurations. In commerce, this goes beyond the boom in online shopping, but encompasses multiple points in the purchasing journey; advertising billboards are now frequently digitized, payments are made via contactless touchpoints, and fitting rooms contain smart mirror technology.
The latest up-and-coming transformation looks like it may centre around the humble price tag. With predictions of continued ESL adoption in Europe, and supermarkets in the UK and the US currently trialling this tech, ESL may become the next big step in retail digitization.
Despite having first been manufactured in the 1990s, ESLs never gained mass popularity, with their use remaining the exception as opposed to the norm. However, updates in technology and developments in consumer habits indicate that this may be about to change. With the market value for ESL expected to reach $2.40 billion by 2027, up from $624.7 million in 2018, the prevalence of these devices is only set to increase.
Why are these digital upgrades only now being considered a worthy investment?
8 Benefits of Electronic Shelf Labels
Having been on the market for nearly three decades, it would be easy to suggest ESLs will never make it mainstream. But it seems their original concept may have been ahead of its time, with recent market forces only now allowing them to reach their full potential. These factors culminate to offer multiple advantages over traditional price tags.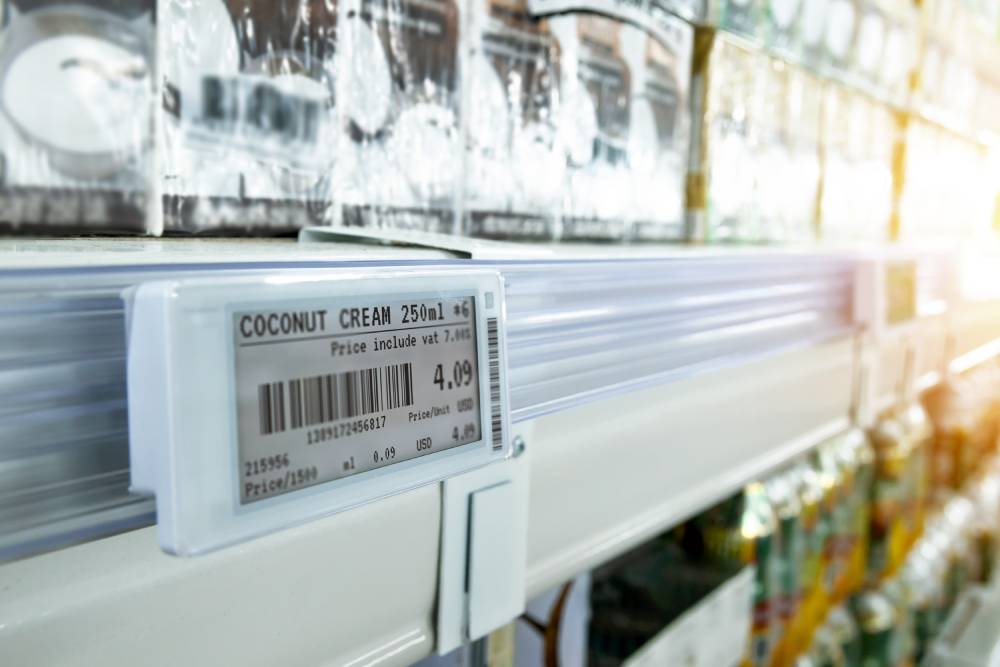 Benefits of ESLs
1. Offer additional info
Typically, paper labels only show the product's price. When Electronic Shelf Labels were first introduced this was true for them too. On their launch in the 1990s, ESLs could only display limited characters and numbers using LCD displays similar to calculators. Tech developments, such as e-paper and electronic ink, have increased their ability to show a wider range of information whilst retaining high readability. ESLs can be used to show nutritional information, item size, price per weight, stock remaining, and other factors. These benefit consumers but also help staff to advise customers more accurately. With 76% of purchasing decisions made at the shelf-edge, why risk losing a sale with inadequate product information?
2. Personalize shopping experiences
QR codes can be among the additional information ESLs display. These allow customers to further interact with a product, with options to add to a wishlist, view consumer reviews, share the product via social media, or save the product to order online at a later date. This latter aspect also allows for ESLs to actively be part of an omnichannel shopping experience, letting customers access products from your company even after they've left a physical store. 67% of consumers report they are more likely to purchase a product in-store if they can easily access product information digitally, which is made possible using ESLs this way.
3. Prevent showrooming
More and more frequently consumers are engaging in the practice of showrooming, where products are examined in brick-and-mortar stores before being purchased online (usually at a cheaper price). ESLs allow for retailers to easily update the cost of their products based on current retail prices of competitors and online outlets, enabling in-store dynamic pricing. Even if customers on your premises search the net, they'll only find prices which match yours, heightening the possibility of an on-the-spot purchase.
4. Increase accuracy
Paper product labels often go missing, are moved by customers, or simply display out of date information. ESLs improve label accuracy by 80% via two processes: firstly, being attached to the shelf, they cannot go missing in the same way paper labels tend to wander off. Secondly, with pricing and information fed to the electronic label from a centralized system, ESLs display up-to-date, accurate information for every single product.
5. Optimize Employee Hours
During the tedious task of replacing hundreds, if not thousands of labels, it's easy to understand why an employee might make mistakes. As well as lowering labelling accuracy, this task is also time consuming, requiring hours of additional manpower. When product labels can be updated from a centralized digital system the need for much of this manpower is eliminated, freeing up staff to tackle other tasks or actively assist customers.
6. Reduce waste
A crucial aim of many modern businesses is to cut waste in all forms, including paper and plastic. Not having to continuously produce paper labels is one way to easily achieve this. It may not seem like it would be much, but the printing of hundreds and thousands of labels soon adds up. From not having to update the price of approximately 3,000 products a week, one branch of UK supermarket ASDA reported saving 60,000 sheets of A4 paper during their current trial.
7. Analyze footfall
When fitted with movement sensors, ESLs can help you track customer traffic throughout your store. These smart add-ons can help provide a virtual heatmap of your commercial space, indicating where you receive more or less footfall. These insights can inform product and promotional placements, whilst helping to analyze if products are priced competitively and in the right locations. If an item is slow selling in a high-traffic area, new strategies can be implemented in an attempt to boost sales.
8. Increase sales
Overall, ESLs increase turnover, likely due in part to each of the benefits above. When ESLs are utilized in stores, reports indicate that sales increase by approximately 6%. This is not only beneficial to your business, but evidence for ESLs creating a fluid and satisfying experience for customers also.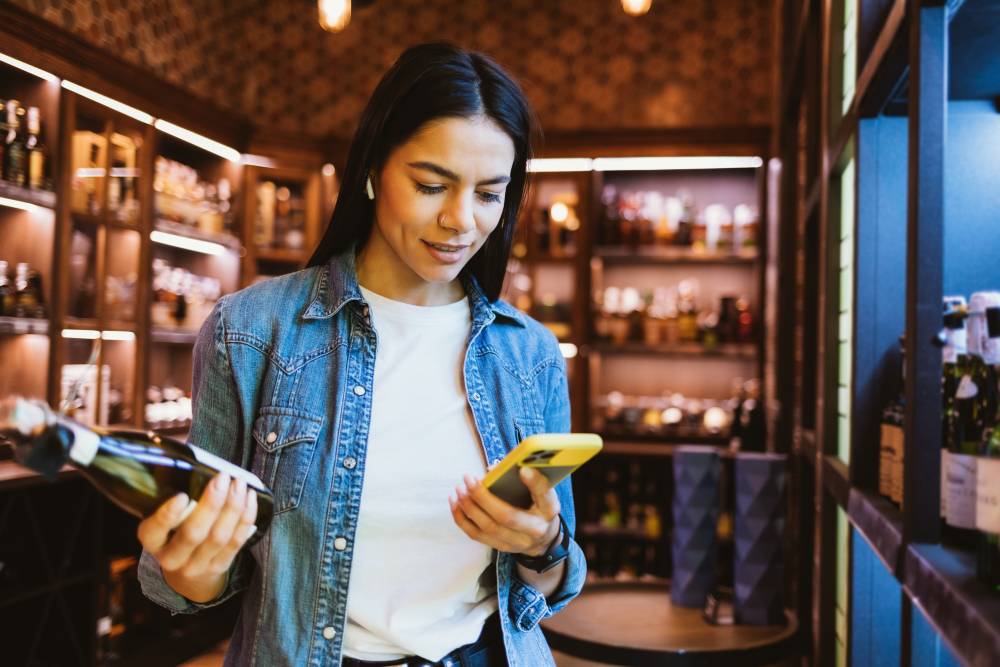 How Can Spryker Help?
Electronic Shelf Labels are likely to be the next step in the continuing trend of retail digitization. Spryker can help implement these into your business thanks to the Spryker Middleware, which allows all manner of endpoints to communicate with your store.
ESLs would ordinarily communicate with an ERP. With our integration, your ESLs can connect directly with your Spryker store, via the Spryker Middleware, allowing real-time information updates across all channels. This offers customers the omnichannel experience detailed above, and ensures product information between your centralised store and the ESLs are always matching and up-to-date.
Let Spryker help you harness the power of these intuitive, appealing sales tools. Contact our sales team to find out more!