Code-Zero & Spryker Join Forces
Code-Zero is a nautical lifestyle brand, designed and endorsed by professional sailors, aiming to integrate high performance wear into a 24/7 lifestyle.
Challenge
Code Zero focuses on strong branding combined with flexibility of features
Flexibility
Code Zero wanted to launch a new online shop that would enable them to keep in touch with their customers in the long term. Thus, it was one of the main requirements that the new technology would enable them to adapt their shop and brand quickly.
Speed of implementation
It did not take long for Code Zero to realize that using a traditional shop system, speed often comes at the cost of not being able to individualize. Realizing a quick launch without losing any flexibility was Code Zero's top prioritiy when launching their new maritime lifestyle brand with the Spryker Commerce OS.
Efficient content management
For CEO Nico Heer, the Code Zero brand is about far more than functional products:
"Visions of sailing adventures, fine weather, rough seas and yacht clubs invoke a deep sense of yearning. Code Zero is all about getting a little closer to these dreams."
For that reason, it was another important requirement that the new shop would facilitate quick and easy branding through an efficient and easy-to-use content management system.
Spryker Solution – CMS
Smooth processes and effective branding
Code Zero decided to use Spryker's extensive CMS features that allow for quick and easy branding and can be updated en masse across an entire shop. CMS pages combine product and content data to offer Code Zero's customers an ideal shopping experience through constantly displaying relevant information. Images are used for marketing, promotions, product recommendations, and much more.
For Code Zero's marketing team, the ability to quickly enter product data and edit teasers was a dream come true. The versatile CMS features make it much easier to have right content in the right places at the right time.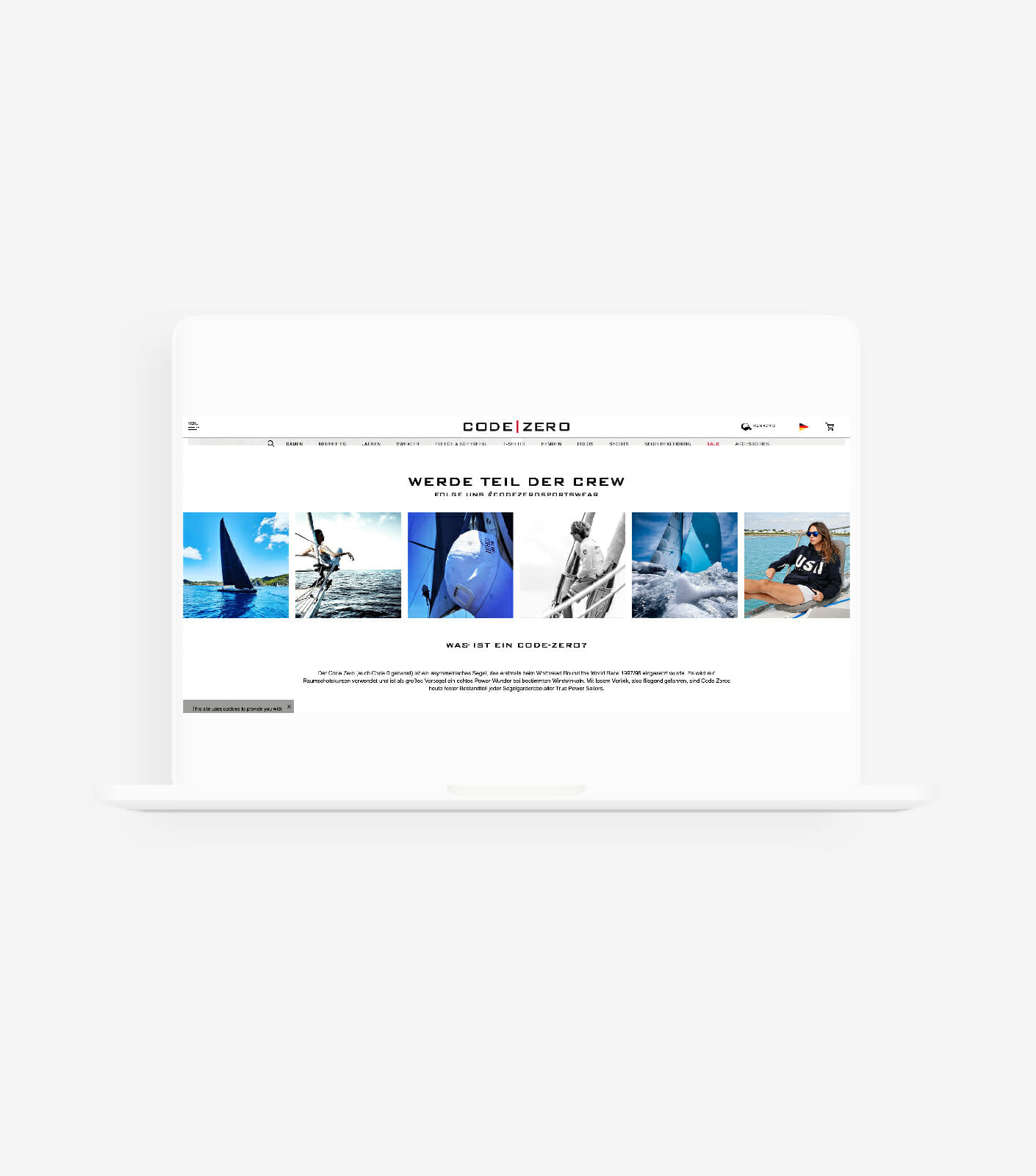 Spryker Solution – PIM
Fast shopping with intuitive customer experience
Spryker Solution – Discount and Promotions
Individualized discounts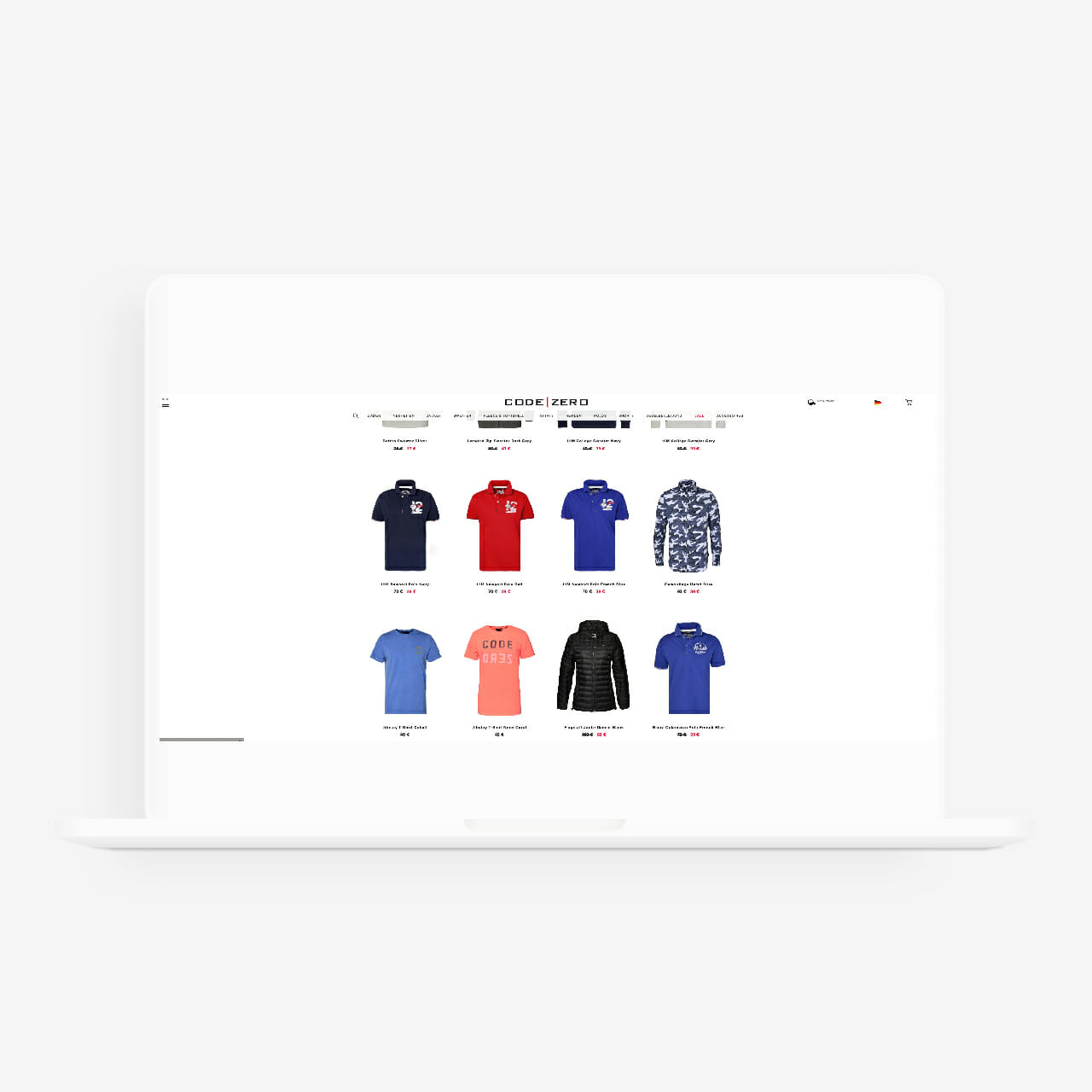 Spryker Solution – Multi Channel
Individualized discounts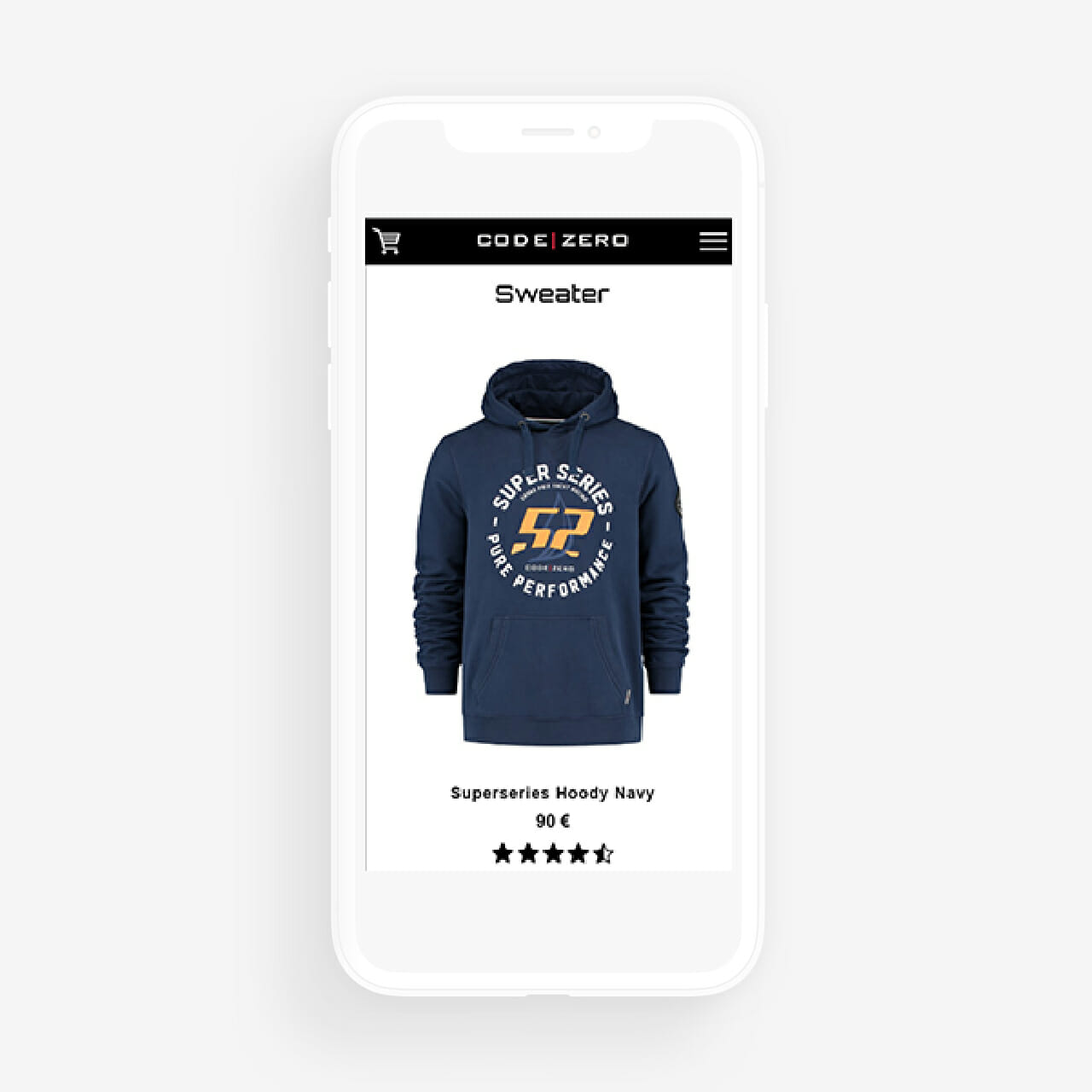 Handpicked for Code Zero
Spryker Technology Partner
Code Zero's shop needed to remain agile and flexible in its performance. Amazon Web Services was integrated as a basis for the hosting management of root360.

See how
Spryker

can work for you.

A platform developed with your unique business in mind. See Spryker in action.