Integrating New Touchpoints to Create High-Performance Multi-Store Experience
Tom Tailor Successful on Black Friday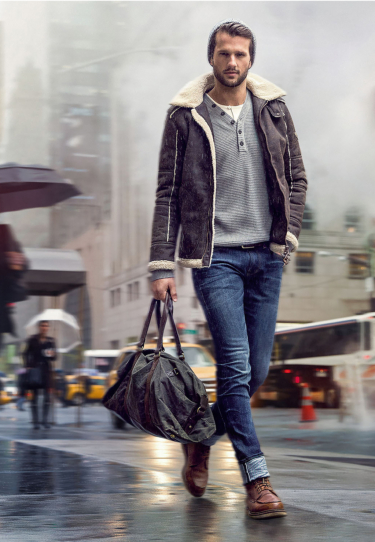 The Tom Tailor Group is the leader in the Casual Wear segment since it's founding in 1962. As one of the top 10 fashion brands in Germany, the brand targets 25- to 45-year-olds with a keen interest in affordable, quality, and fashionable casual clothing and accessories.
Tom Tailor by the numbers
Platform Solution
Managing the transition from offline to multi-channel
In recent years, the way in which consumers dive into the brand experience has changed immensely. User journeys are no longer merely brick-and-mortar but a mix of digital and offline activities with a variety of devices at play. Constant innovation is no longer restricted to an evolving product range but also has an effect on every touchpoint in the customer lifecycle.
This is why Tom Tailor opted for a platform solution like Spryker that will remain flexible no matter what interface will become the best channel for customers to shop and interact with in the future.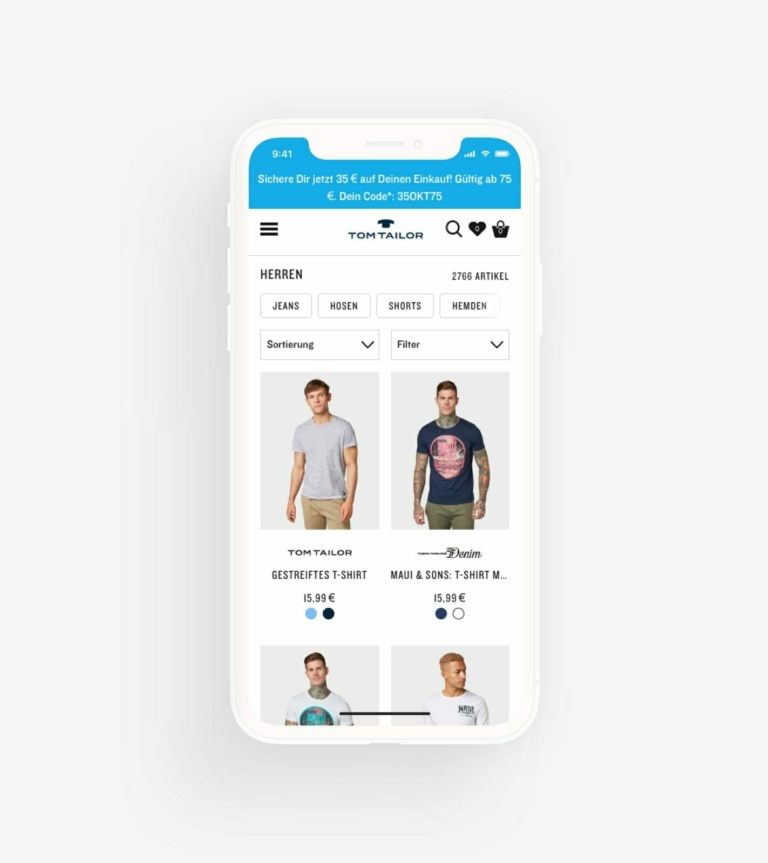 Launching Spryker
A game-changer for Tom Tailor
Tom Tailor's objective for their relaunch was clear: moving away from its previously outsourced shop system solution that made any changes complex and costly and big developments practically impossible. Driven by high demands for solid shop performance, quick market adaptations, and competitiveness, the casualwear company was keen to find a solution that would bundle all of its retail and wholesale operations in one powerful system.
Spryker Commerce OS now empowers the brand to provide a competitive, multi-store customer experience. While reaching consumers in their most convenient channels and collecting data from any interface, the casualwear brand has been able to increase productivity and ROI.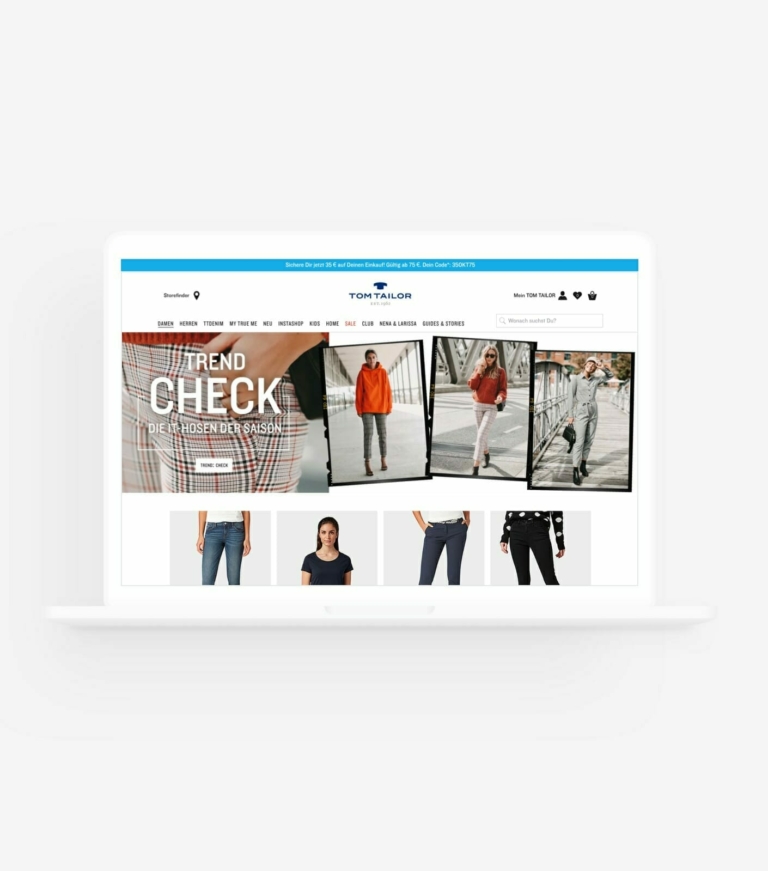 Crafted and engineered
Core features
Gift Card

A flexible way for customers to purchase a gift

Discounts

To drive increased conversion rate with special offers

Product Groups

With cross-linked product variables to make sure that a product's different colors and sizes link to the same item

CMS content widget

For adding dynamic content to pages (e.g. single product, product lists, product groups or product sets)
Results
240% order growth on Black Friday
Thanks to the Spryker Commerce OS, Tom Tailor looks back on a stable and solid shop performance. Smoothly tackling any traffic peaks, the brand realized over 240 percent increase in order volume for the recent Cyber weekend.
Before and After
Tom Tailor pre- and post-relaunch
TECHNOLOGY OWNERSHIP
INNOVATION
PERSONALIZATION
PRODUCTIVITY
Pre-Launch

Completely outsourced platform, hosting and development.

Post-Launch

Ownership of commerce requirements, data, and new feature development. Outsourced providers for email, PIM, loyalty programs, fulfillment, and payment.

Pre-Launch

Developing new features was expensive and implementation took weeks or months. Big changes were near to impossible.

Post-Launch

Spryker Commerce OS releases new features and enhancements daily, meaning any interface that goes beyond a classic desktop shop can be enabled fast. Features are constantly expanded and feed into the individual Tom Tailor solution.

Pre-Launch

The original attempt at a personalized solution did not meet advanced technology requirements and customer needs anymore.

Post-Launch

Rather than being presented with a fixed bundle, Tom Tailor is able to choose the feature sets they actually need, which enables the brand to offer the most relevant user experience.

Pre-Launch

Constantly struggling to scale and optimize within an obsolete commerce solution

Post-Launch

Spryker Commerce OS performance is superb and results in faster loading speed, strong flexibility, and quicker development.
Tom Tailor's implementation partner
DEPT supported Tom Tailor to implement the system relaunch. Planning, building and optimizing the relaunch through A/B testing, the core of Tom Tailor's online experience is now based on an agile and high-performance solution.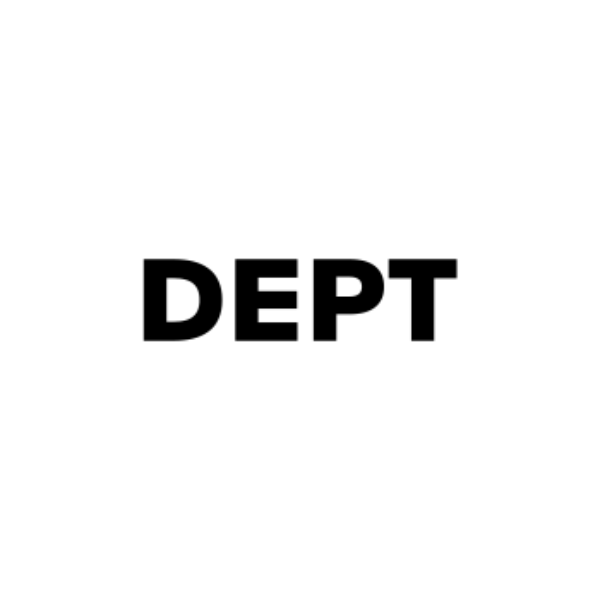 Handpicked for Tom Tailor
Spryker Technology Partner