The car manufacturer brings dealer offering online in only 3 weeks
Toyota Launches Corona Viable Product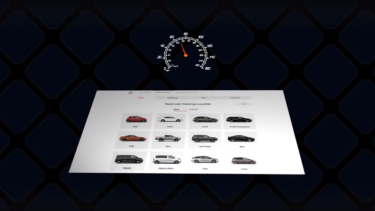 Toyota Launches new Shop System in only 3 Weeks
Dynamic markets require dynamic solutions. For selecting a shop system vendor, Toyota focused on its own brand values and, of course, its Kaizen philosophy. Needless to say, those were only some key factors for choosing Spryker.
How did the OEM manage to roll out a digital B2B2C platform so quickly?
What role does the customer journey play in the context of the car manufacturer's overall strategy?
And why did the to the automotive brand choose Spryker to succeed?
Watch the interview with Toyota Deutschland's Director Customer Experience & Network Quality, Jens Brech.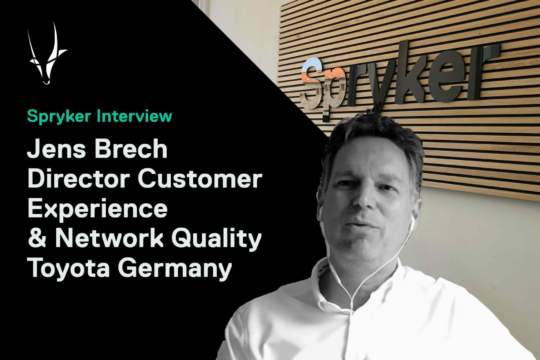 Spring 2020 Forced many Shops to Close Temporarily
Challenge accepted! And Toyota pivoted quickly. The goal was clear: to launch a B2B2C platform for their car dealers in only 3 weeks. From zero to launch– the goal was ambitious. But Toyota and Spryker delivered a simple but effective solution that enables customers to happily browse brand-new Toyota cars online. In record time Toyota managed to cater to over 200 dealers online all across Germany using the Spryker Cloud Commerce OS as the foundation and with many exciting features to come.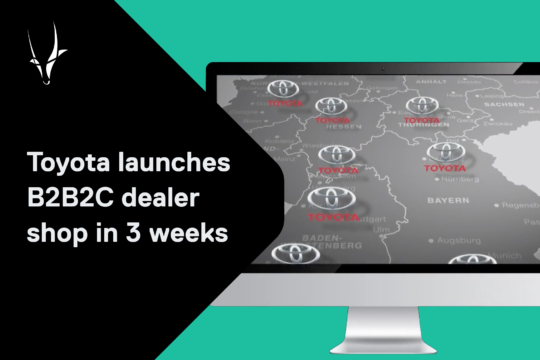 Press Release
Spryker Welcomes Toyota Deutschland GmbH as a Spryker Client
BERLIN, MARCH 2020 – Spryker Cloud Commerce OS has been selected by Toyota Deutschland GmbH for its Toyota Helps Sellers initiative. Spryker was approached to build a quick-to-market, MVP-focused solution rooted in the demand to create an effective B2B2C solution to assist Toyota dealers in Germany and their customers.
Toyota Deutschland GmbH selected Spryker to build an online platform to help Toyota dealers remain connected to their local customers during a time where social distancing has become the new standard. With local dealerships representing such an important connection to potential customers, Toyota needed to create an easy-to-use online platform to empower their local showrooms across Germany to interact with customers safely and effectively.