Manufacturing
5 Winning Digital Strategies For B2B Manufacturing
In the fast-changing world of manufacturing, reduced operational expenses, increased efficiency, and organic market share growth are at the top of every decision-makers list. Customize, scale, and win with these 5 practical approaches.
Liz Chimani
Content Marketing Manager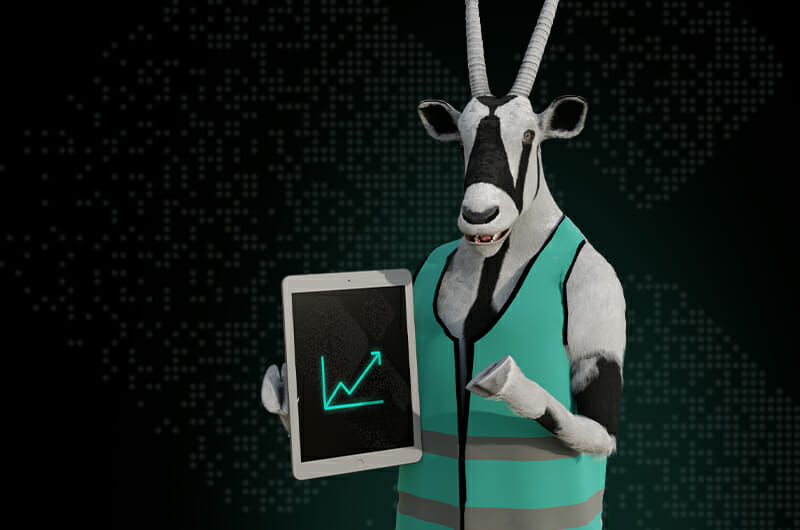 Background
B2B manufacturers are a diverse group, but there are certain parallels in how they leverage technology. Although production methods vary and are customized, one constant is that manual processes are no longer adequate.
As a result of advancing digital transformation, processes and activities that previously relied on labor must now be left in the capable hands of technology. This ultimately eliminates human error and allows companies more time and resources to focus on their high-value objectives. In turn, B2B customers demand seamless and speedy order processes regardless of the complexity of goods or services. New technologies such as automation, telemetrics, machine learning, and cloud service platforms are necessary to improve convenience and operational efficiency.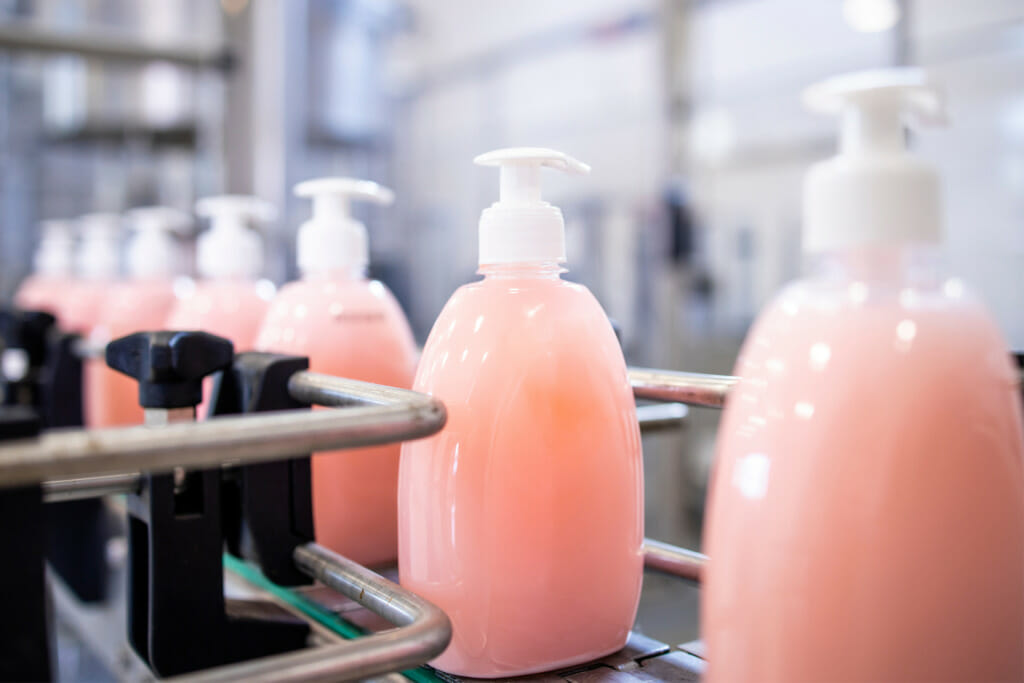 The Impact Of Digital Transformation On The B2B Manufacturing Sector
A survey conducted by Gartner in 2019 confirmed that 77% of B2B buyers found their most recent transaction extraordinarily complex or challenging. Gartner also predicts that by 2025, 80% of B2B transactions will take place on digital platforms. As a result, manufacturing businesses are under immense pressure to adjust their strategic priorities to meet evolving digital purchasing needs. They require innovative solutions and more effective methods of addressing buyer concerns.
Additionally, a recent McKinsey research shows that B2B buyers prefer a hybrid of remote human contact (through video conference or phone), digital self-service (e-commerce), and in-person engagements. According to the same study, the number of channels utilized by B2B decision-makers has more than quadrupled since 2016. Therefore, organizations that provide additional purchasing channels are more likely to gain market share.
With that in mind, the cost-efficiency and convenience of operational activities can be increased in various ways, depending on the product, service, or complexity of the process. Some examples include:
Self-Service Portals
Instant Quote Requests
Product customization
Smart Shelves
E-procurement
Automated Re-ordering
Configurators
Sourcing Platforms
Consequently, in order to improve cost and efficiency levels, it is crucial to minimize manual effort on the buy-and-sell side–which doesn't come without its fair share of challenges!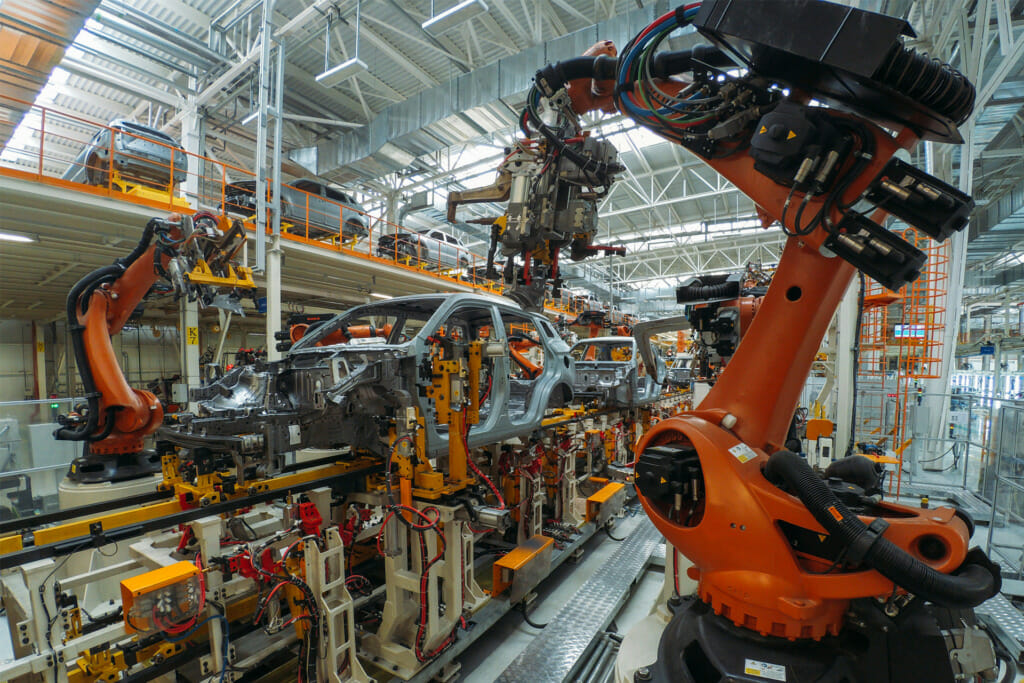 Challenges Faced By B2B Manufacturers
The dynamic nature of the industrial sector presents a number of difficulties. This is true whether the company is in the automotive, industrial goods, consumer packaged goods, or other similar industries. The following are typical pain points experienced by B2B manufacturers:
Predicting & managing product demand
Managing inventory
Supply Chain Management
Improving efficiency
Reducing costs
Increasing ROI
Digital transformation or keeping up with new technology
Addressing buyers' challenges and needs
Improving customer satisfaction and retention 
Gaining market share
5 Expert Strategies To Reduce Operational Costs, Increase Efficiency And Gain Market Share
As we've previously established, B2B manufacturers should indeed keep up with the increasing needs of B2B buyers while equally becoming more efficient, cutting costs, and remaining competitive. But how do enterprises put all this into action? Continue reading to discover 5 manufacturing use cases and how they can positively transform your business's digital future.
1. Digitized Self-Service Request For Quote
The Challenge: Error-prone, slow and complicated processes
A manual quote or RFQ typically takes days or weeks to prepare, with sales representatives often spending most of their time sourcing supplies, customizing solutions, waiting for authorization, and finally creating quotes.
The Solution: Digitized self-service quoting process/interaction
Spryker's Quotation Offer & Offer Management feature enables B2B buyers to accelerate the purchase process through instant quotes, purchase entire BOMs or product lists, and receive virtual assistance anytime, through any channel.
The Business Outcomes: Read the entire use case to learn more.
2. Self-Service Portal
The Challenge: Manual information requests resulting in a lack of visibility and complex workflows
Customer relationship management involves many manual interactions and processes, as customers must reach out to a human to get the data they need. This maintenance by sales and service reps is both costly and time-consuming.
The Solution: Consolidated data and customer relationship management portal offering insights and autonomy
Digital Self-Service is a customer portal at its core that supports the entire customer lifecycle by providing complete visibility into all elements of the business relationship. It manages the after-sales process by consolidating all information and services related to the customer.
The Business Outcomes: Read the entire use case to learn more.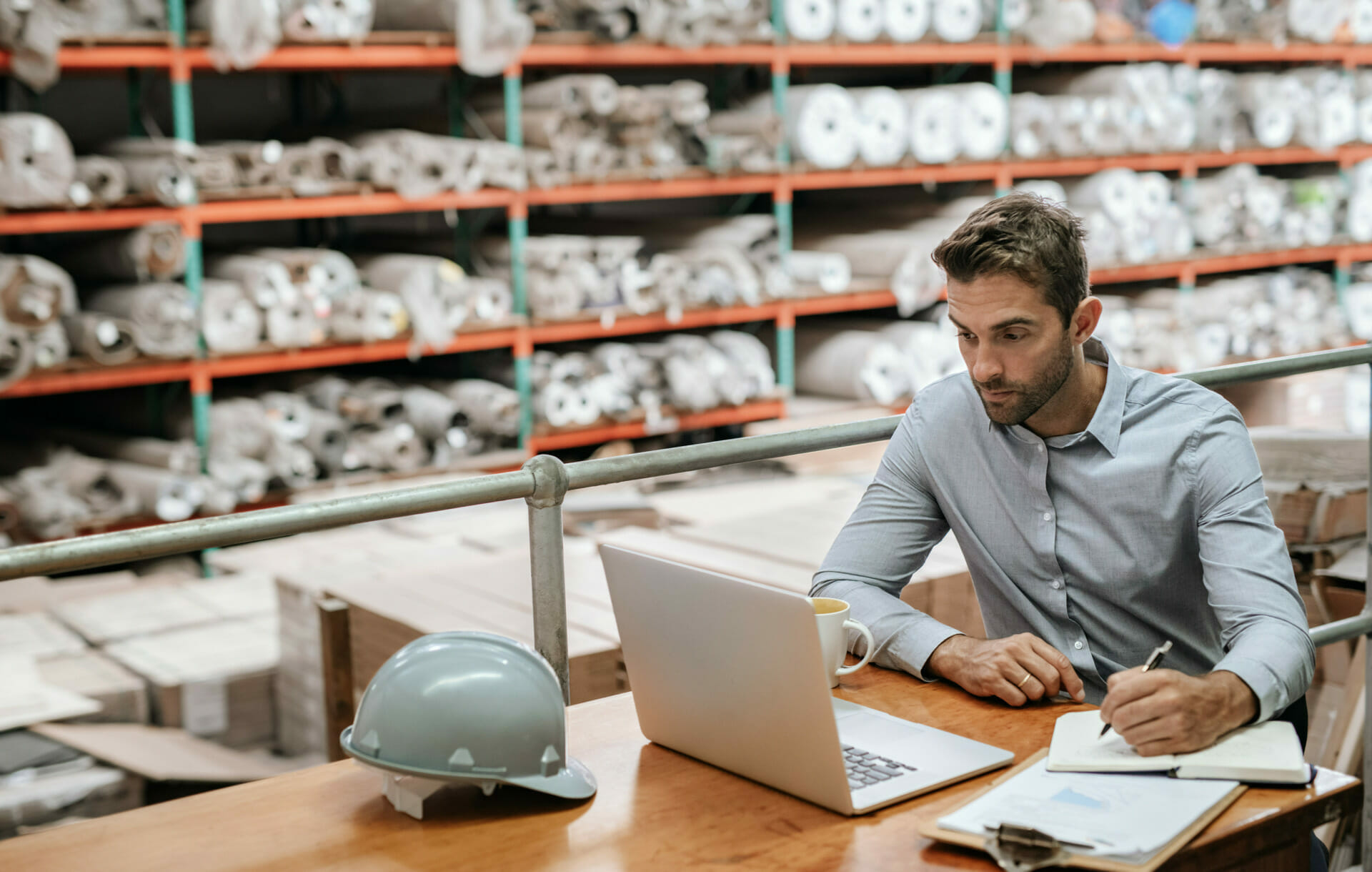 3. Securing Supply Chain Independence And Low Prices With A Sourcing Platform
The Challenge: Disrupted supply chains and unstable cost of materials and components
In times of crisis, the biggest challenge and pain point for Supply Chains is sourcing products and services. The pandemic, war, and global warming have impacted all the productions that run our industries: fossil fuel energy, food, electronic components, etc. As a result, many supply chains became unstable, generating new challenges for many businesses. The complexity of these events and the rising risks of raw material shortage has dramatically impacted the supply chain, causing price fluctuations and disruptions on every level. 
The Solution: Flexible sourcing enabling purchasing from multiple suppliers for competitive prices and faster delivery turnarounds
A sourcing platform is just like a regular marketplace, except that it operates on a closed market: the access is limited to company employees or a set group of users on one end and verified suppliers on the other. It allows organizations to make their sourcing flexible by enabling purchasing from multiple suppliers that can compete on price and delivery turnaround times.
Business Outcomes: Read the entire use case to learn more.
4. Lower Operational Cost Through Self Service
The Challenge: Saving costs and simultaneously reducing manual labor
B2B buyers need more transparency and autonomy as they cannot easily find information about order history, related products, or new offers. They must rely on slow manual interaction to provide the information they require.
The Solution: Reduced costs and increased efficiency enabling customers to self-serve and increase revenue potential
Digital Self-Service puts buyers into the driving seat by merging the customer, transaction, and product data into one unified portal. Insights, customer service, and after-sales services such as maintenance and repairs are available at the click of a button. From the sales side, customer portals can be leveraged by sales and service reps by personalizing offers based on previous order histories. By giving customers autonomy and visibility, B2B businesses can offer a more convenient and cost-effective user experience that will, in turn, positively impact retention and revenue.
The Business Outcomes: Read the entire use case to learn more.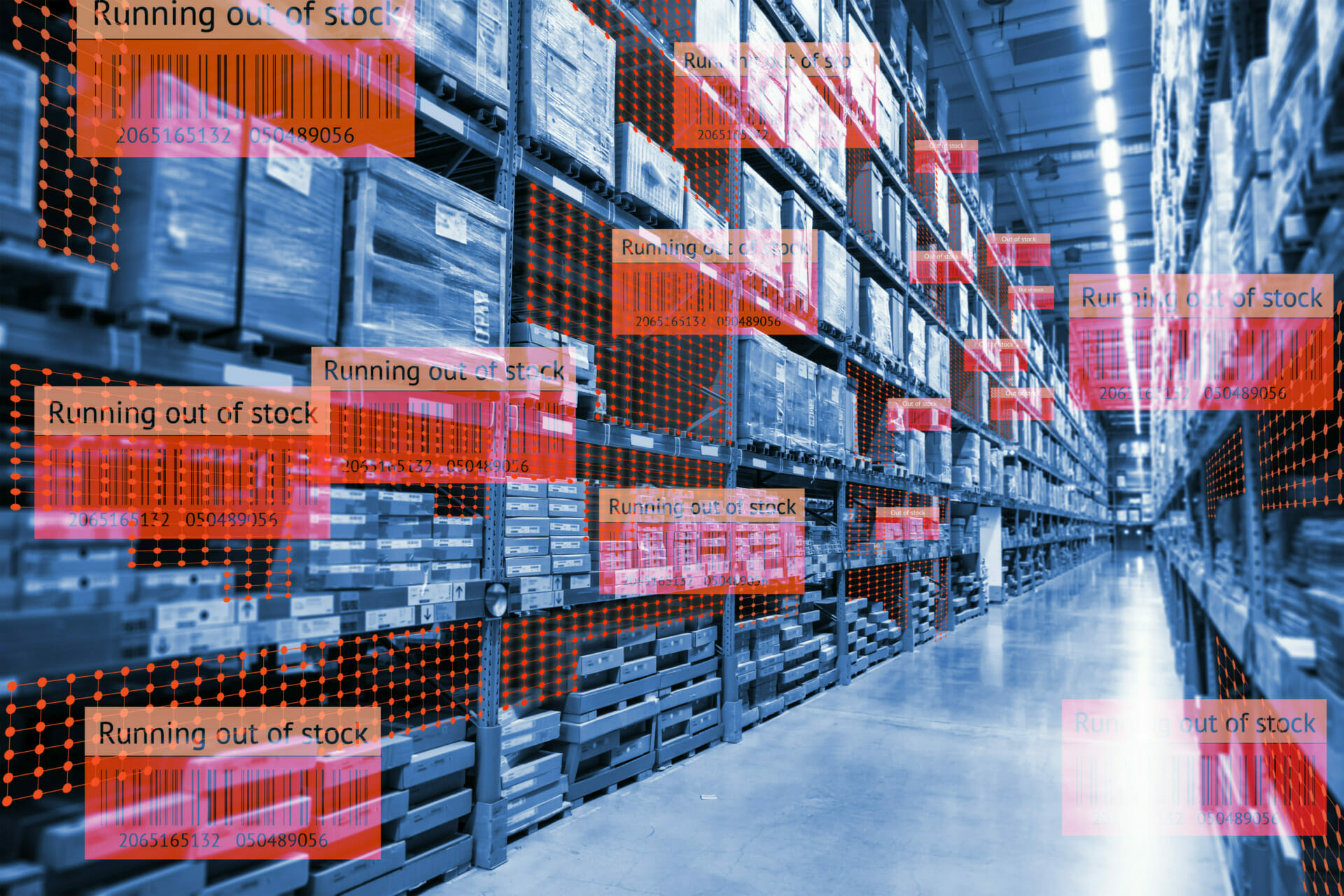 5. Cost Efficiency Through Order Process Automation
The Challenge: Significantly cutting costs while keeping up with the growing demands of the B2B digital purchasing process
Manual order processes are no longer sufficient. B2B customers expect smooth and fast order processes regardless of the complexity of the goods or services.
The Solution: Reduced costs and increased efficiency enabling customers to self-serve and increase revenue potential
B2B manufacturers can leverage multiple digital features such as state machines, automated re-order, self-service quoting, and configurators to efficiently track order processing from B2B, B2C, or marketplaces, ensuring quick fulfillment and ultimately saving costs.
The Business Outcomes: Read the entire use case to learn more.
Conclusion
There is undoubtedly a growing demand for B2B manufacturers to increase speed, accuracy, and agility. Traditional administrative chores are consuming valuable time that should be dedicated to improving processes, maximizing value, and improving customer experience in this increasingly competitive environment.
Furthermore, automating numerous process steps assures consistency, efficient inventory control, simple order management, optimized storage space, and higher productivity. B2B clients, similar to B2C customers, today expect a personalized, omnichannel experience that is readily accessible. In the end, the industries that fulfill these requirements are expected to remain relevant in the near future. Although these changes may increase the technology budget, overall expenses should decrease while boosting productivity and accelerating growth. 
Find the ideal solution for your business today! Discover even more digital commerce use cases.
Learn More