Retail
Main Challenges in the Fashion Industry
Why challenges in the fashion industry will no longer see the West as a global stronghold for fashion sales.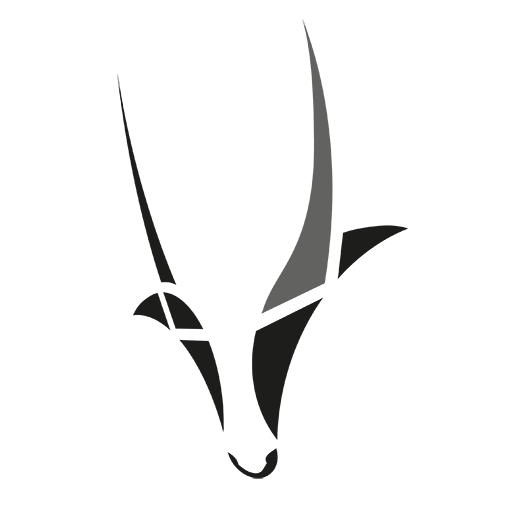 Spryker Content Team
Experts in Digital Commerce

Alongside consumers' adoption of digital are raised expectations of customer experience and a higher scrutiny on convenience and a personal touch.
What are the main challenges facing fashion businesses and how can they be tackled?
1. European and US fashion brands have the hardest fight with competition
Business of Fashion reports that, in 2018, an important tipping point will be reached when, for the first time, half of apparel and footwear sales will originate from outside of Europe and North America. Most of the growth is coming from emerging markets across Latin America and the constantly growing Asia-Pacific. On the supply side, low production cost and pricing in particular are helping emerging markets beat the competition in Europe and the US. This is why improving productivity and leveraging flexible stock and pricing management tools will be crucial in maintaining and capturing market share for all players.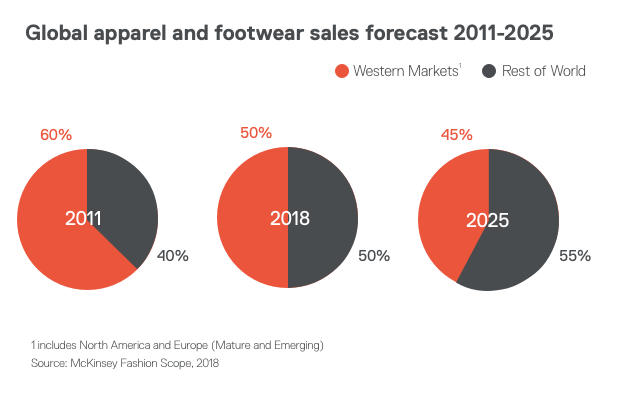 Automation done right
You already use a variety of automation tools at hand and can fulfill all your orders on time. So how can you increase productivity even further? Synchronized automation is the way to go. By making sure that all your systems and tools work as harmoniously as a newlywed couple, you can be sure that automation really does make your teams' lives easier.
When building a vast ecosystem of performance-boosting and productivity-driving third-party providers, you may have come across one or two clashes between systems. Using solid software as the foundation and then integrating and synching all other systems with that base is likely to reduce headaches for your development and operational teams, while vastly improving data flow and results.
Smarten up your stock and pricing management
When the market changes, brands need to be able to react flexibly. One lever is to maintain a good overview of stock levels and then adapt pricing where necessary. A state machine allows you to automate these scenarios. Is stock still over a certain level after 3 months? Add a temporary sales tag of 20 percent and see if that makes it sell off quicker. A state machine is by no means a full replacement for human, but it does make it easier to apply and scale successful tactics more reliably.
2. Production times are now a matter of days for online brands
Zara used to be the prime example of fast production, keeping many materials close to its factory sites in Spain. This approach has been overtaken by pure-play brands with an approach that takes days, rather than weeks.
How did online brands manage to beat Zara's production speed?
ASOS, Boohoo and Missguided watch trends in social media, rather than relying on trend analysts. A streamlined supply chain with production sites close to key markets enables them to speed up the production process massively compared to traditional players. ASOS takes two to eight weeks to launch a new garment. Boohoo tops that with a mere two weeks and Missguided beats them all with a production speed of only one week.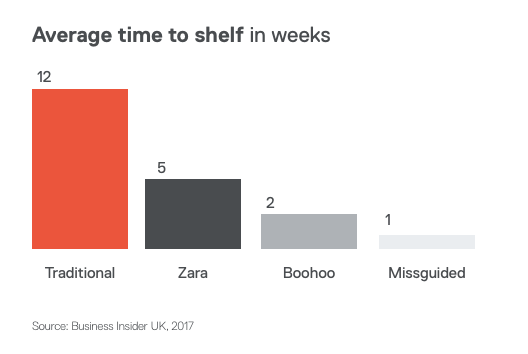 3. Digital is the focus
For many companies, the digital transformation became a perennial struggle between traditional thinking and an innovative mindset. The good news is that—even if your business is still struggling—there is now enough evidence to prove that digital pays off. In fact, omnichannel, e-commerce and digital marketing are at the forefront when it comes to placing investments in the next year.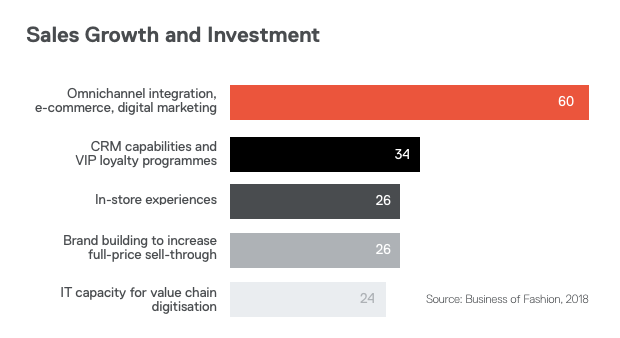 We understand that digitalization is an enabler for our business. It's not enough to have an online shop, you need to have digital ownership. If that's outsourced, you won't be able to develop good features for omnichannel, digital merchandise or virtual integrations. Of course, we work with partners, but the architecture is fully owned by us.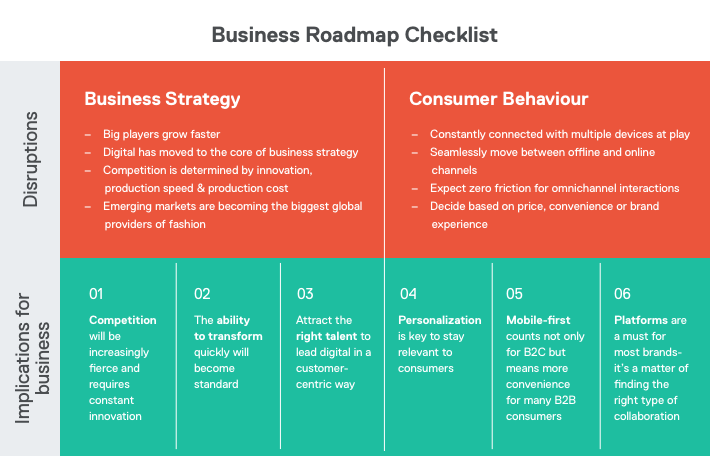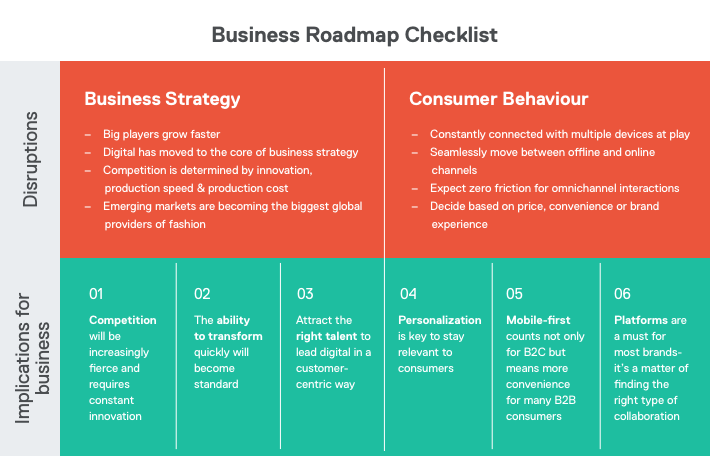 Keen to find out more about how you can tackle these challenges? Drop us a line and we'll get right to helping you with some free advice.