7 Success Factors of
B2B Marketplaces
Download the Whitepaper to understand the key factors of B2B growth
An Error occured while trying to load the form. Please reload the Browser to try it again.
Why You Need to Read this Guide
This short guide offers an easy-to-follow road-map for B2B marketplace success.
LEARN ABOUT SUCCESS FACTORS SUCH AS
Merchant and partner selection
Service as a driving force
This guide is for you if you
Want to know why B2B marketplaces are a huge area of potential
Need to make sure you get your B2B marketplace right
Seek information on further reading about marketplaces
The B2B marketplace arena
Marketplaces are a huge area of growth potential for the B2B space, with room for early adopters to claim the top spot in their industry. There are very few dominant players in the B2B marketplace landscape so far. While most companies are not keen to launch broad marketplaces because of competition from the giants, there is a unique opportunity for B2B businesses to corner the market of a specific vertical.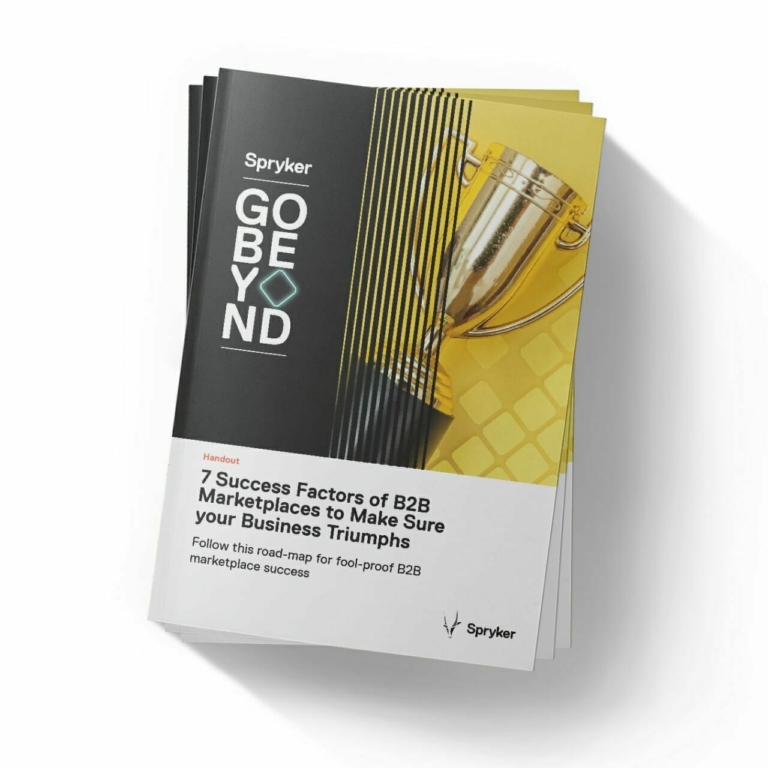 What can Spryker's
B2B Marketplace

solution do for your business?

Get a personalized B2B Marketplace demo based on your company's unique needs