Women in Tech
FoFo, active listening, and the power of community – what we learned at the HERd Conference 2023
Back for the second year running, our Women@Spryker group organized a large-scale virtual event looking at change, growth, and empathy. Here are our biggest takeaways. 

Elizabeth Ryan
Founder of Women@Spryker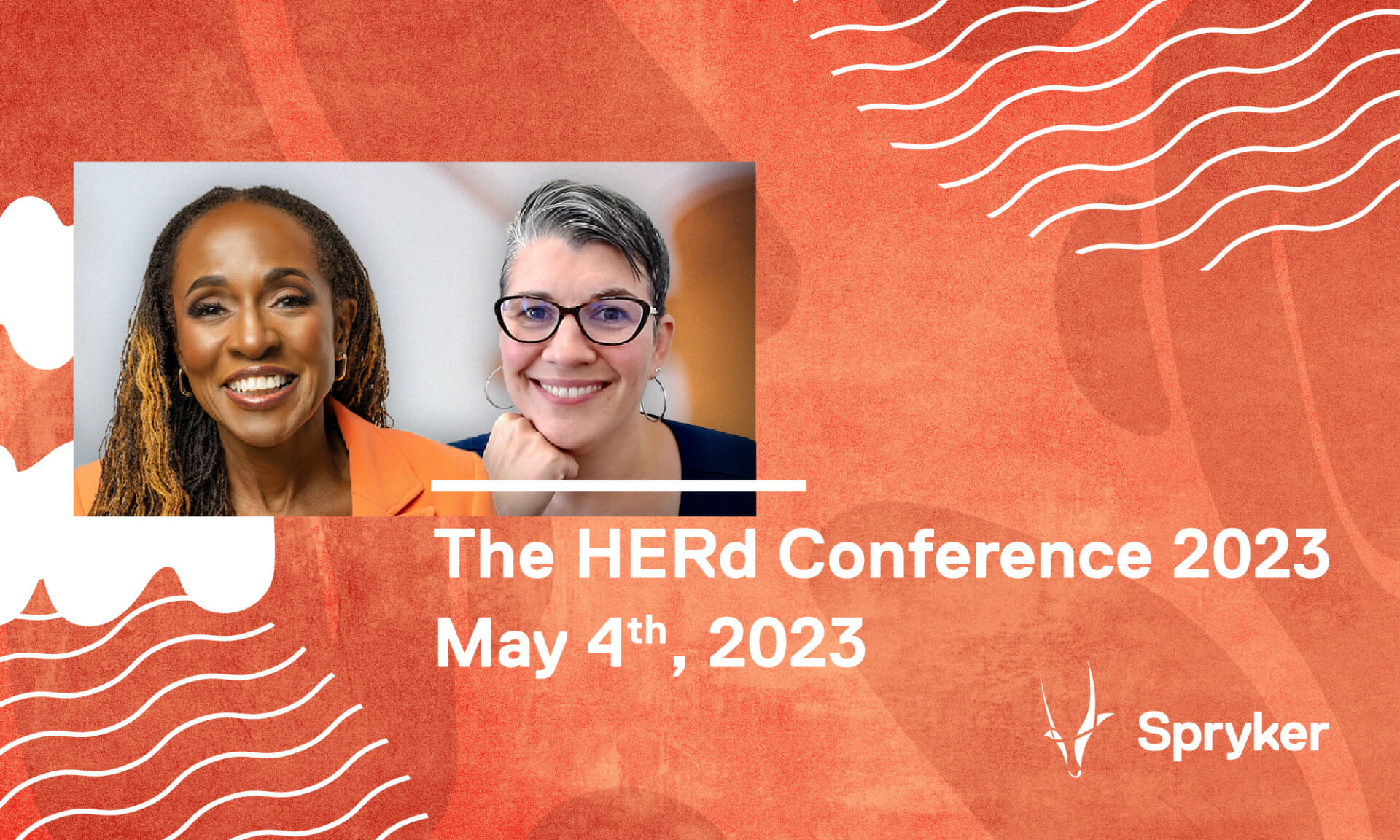 What does the word 'change' mean to you? The past few years have certainly been ones of great change – from a global pandemic to geopolitical instability, few have been left untouched by the winds of change. What does it mean to change well? Is it possible to help people to change for the better? How can we change together to work towards a common good? These were just a few of the questions that inspired the theme for this year's HERd Conference 2023, back for a second year running.
We were joined by two incredible keynote speakers, Shola Kaye, and Andrea Goulet, and several insightful panelists from our wider Spryker herd of customers and partners. We've summarized some of the key takeaways from each section of the event, for those who couldn't make it on the day.
Elevating Empathy with Shola Kaye
In our first keynote of the event, Shola taught us about the basics of empathy and why it's important in a business environment (especially for the millennial and Gen Z workforce). She defined it as 'recognizing the value of other people's experiences.' 
Shola took us through a framework of empathy covering 'the three Cs'; curiosity, courage, and catalyst. 
Curiosity involves being willing to listen and ask questions without judgment, even if it means facing one's own fears or biases. This is where we were introduced to the concept of 'FoFo' or Fear of Finding out. Thay's the idea that we're afraid of what we might hear so we resist the urge to ask questions and listen. A personal example might be when a relationship isn't going well, but you're too scared to ask what's going wrong, in case you hear something you can't deal with, or it ultimately leads to a breakup. However, realistically, simply asking a question isn't going to lead to any negative consequences. In fact, the act of listening to another person might even help to resolve an issue going on before it gets out of control. 
We heard another definition of FoFo in our second keynote, but more on that later!
The second C, courage, involves learning to get comfortable with being uncomfortable. 
Courage in empathy involves being comfortable with discomfort and having emotional intelligence, including empathy. There are three types of empathy: cognitive, social, and empathic concern. However, humans are biased and limited, so we must be courageous to keep questioning ourselves and whether we are being empathetic or not. 
The final C, catalyst, is about change and action. To be a catalyst for change, it's important to listen, encourage, support, amplify, and stretch oneself and others. This includes being an ally and inspiring others to grow and stretch. For instance, next time you hear a colleague complaining about something, instead of immediately jumping to negative thoughts, why don't you try asking them open questions about why they're feeling that way?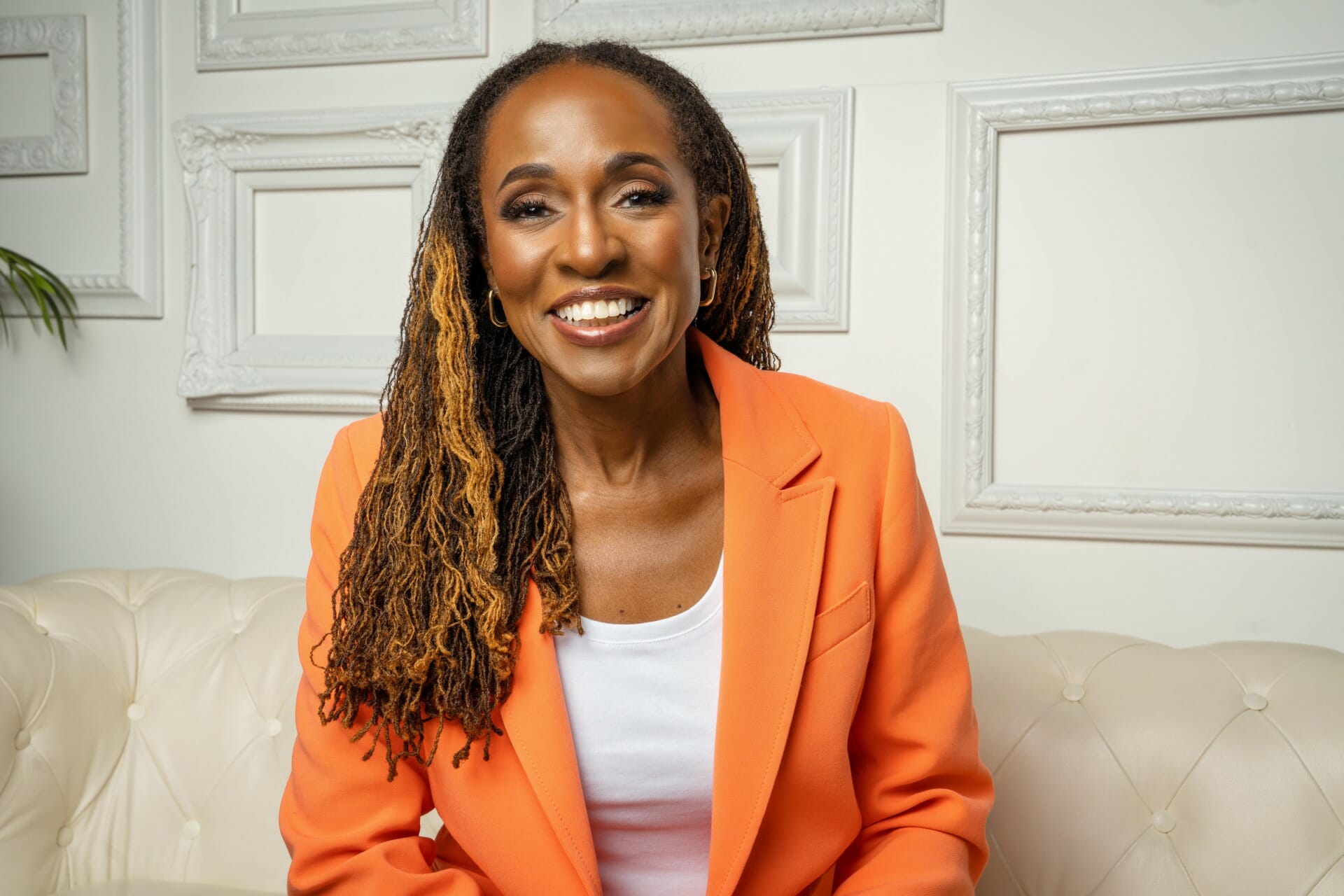 We left Shola's talk with some practical takeaways, especially as Spryker is a remote-first environment. She reminded us that especially in a remote or hybrid work environment, it's important to prioritize those who are not in the room and to use emotional "temperature checks" at the beginning of meetings. This could be done by using a 'traffic light' or one-word system, where you encourage colleagues to share how they feel about the current project or topic before getting started. 
Overall, Shola's keynote taught us that empathy is a valuable skill for personal and professional growth and that practicing empathy is a key part of any successful business.
Technical? Non-Technical? Both! With Andrea Goulet
Andrea joined us for an inspirational keynote about her struggle to define herself as either technical or non-technical. Andrea will soon release a book called 'Empathy-Driven Software Development' after working as the CEO in a tech company. She knows a thing or two about how it feels to be a woman in the tech space, and the importance of empathy as a driver towards equality and inclusion. 
Andrea's talk covered '5 frustration factors' including social conditioning, encouraging the audience to re-examine our internalized beliefs since childhood. For instance "girls aren't good at math class", when no data shows that gender impacts math ability. 
She also covered the confidence gap, highlighting the fact that while women only apply for jobs they are 100% qualified for, men will apply for something that matches 60% of their skills. Andrea encouraged the audience to go for chances and risks with a 60% chance of something positive happening.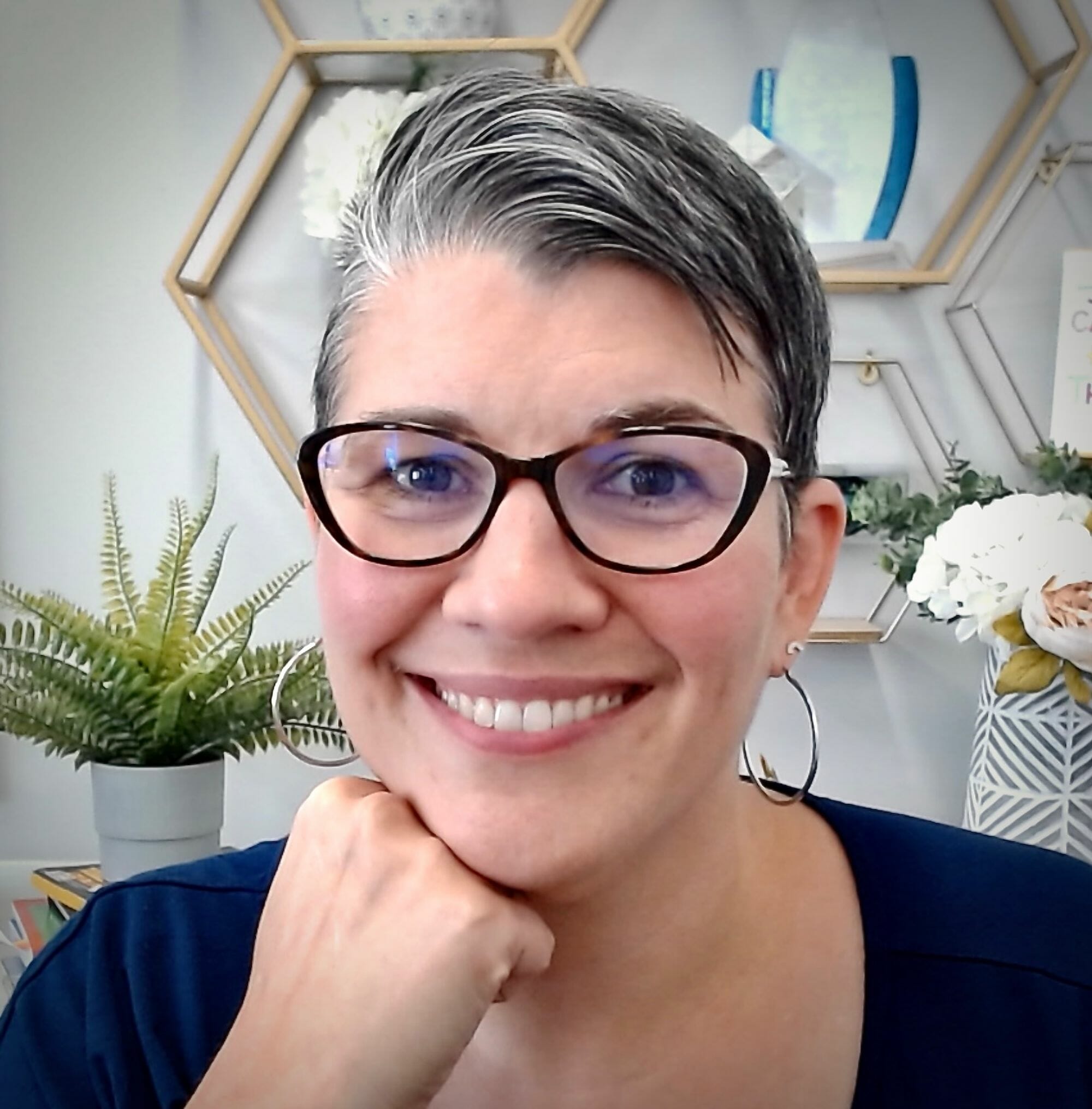 We came across this concept of FoFo once again with Andrea: the Fear of Finding Out. However, the slight difference with Andrea's definition is that it referred more to the idea of imposter syndrome, and the fear of being found out to be a fraud – which is very common with both women and men. Andrea encouraged us to use facts to combat this feeling, such as the using the skills and evidence of your CV to determine your technical abilities, rather than simply how you feel about calling yourself technical. 
Andrea too, left us with some concrete takeaways at the end of her talk. She emphasized the power of community, and how it's very difficult to slay these demons alone. It made us even more proud of our Women@Spryker community and how we've built a supportive space to champion one another, which is so essential in the tech environment. 
To find out more about Andrea's story, you can watch the full 30-minute keynote on our YouTube channel here:
Panel Discussions – the Importance of Change and Empathy
We were lucky enough to be joined by some incredible and inspirational panelists at the HERd Conference 2023 from our wider Spryker ecosystem. The first panel discussion covered the topic of change, including how to change successfully, and the importance of a change mindset in corporate culture. 
"Everything is changing so why shouldn't we?" Fernanda Lopes, Business Analyst at Siemens Healthineers
"Some changes work, some don't – what's important is to learn from the mistakes and be willing to be courageous." Adi Janowitz, Chief Customer Officer at HiBob
"It's really tough to do personal development alone – talk to other people on the same journey." Milena Mathes, Digital Transformation Lead at Bosch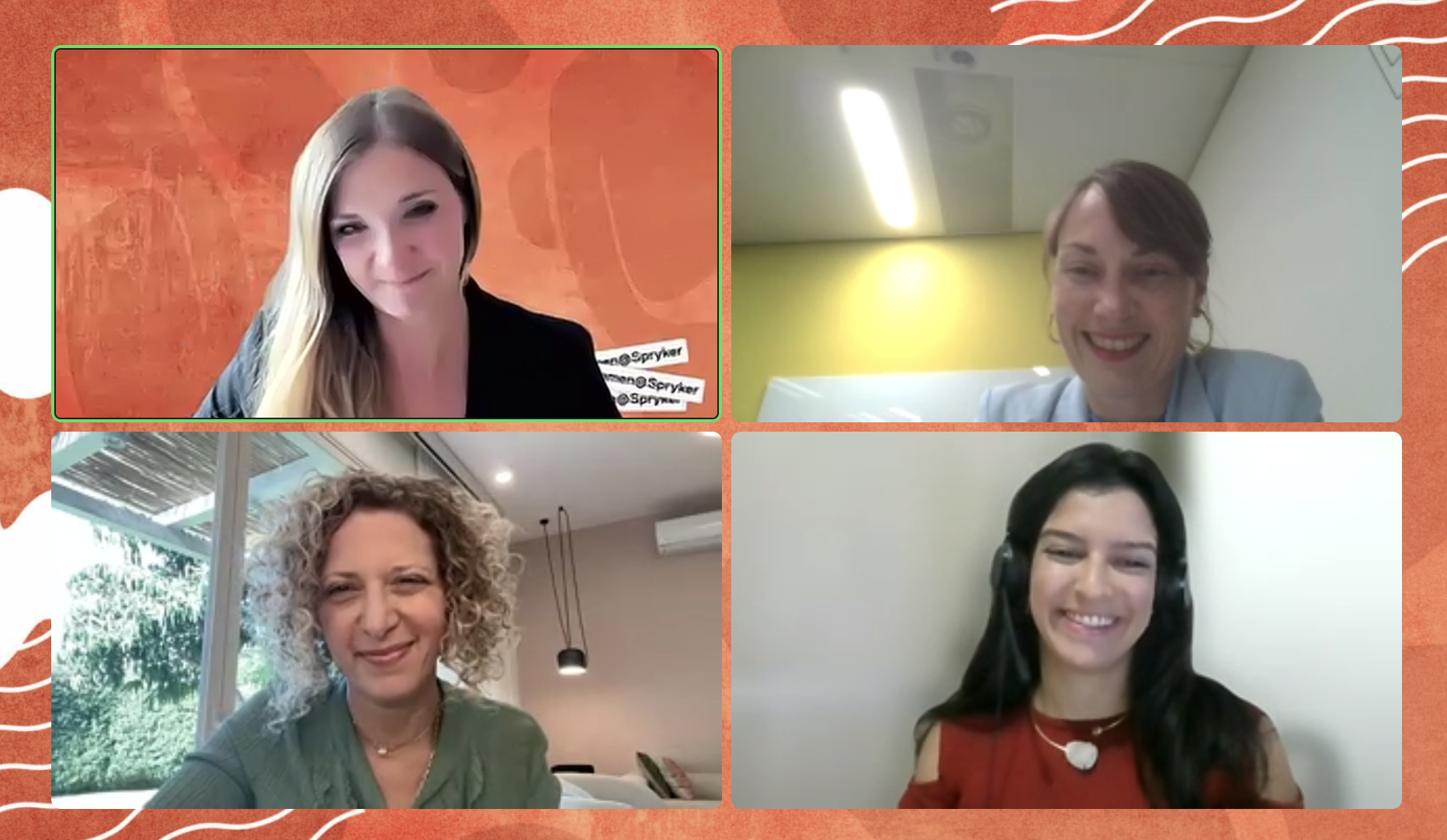 The second panel discussion focused on empathy, thinking about why empathy is such an important part of improving diversity, equality, and inclusion in tech, and how we can lead teams with empathy.
"Be intentional when you meet someone. Be willing to listen to what they say and how you can best support them." Fernanda Machado, Developer Specialist Solutions Architect at AWS
"I used to think you should 'leave personal at the door' but I learned the best environment is letting your employees be themselves." Charla Session-Reid, VP Global Partner Marketing at Spryker
"Empathy can be seen as a lack of ambition, but it actually goes hand-in-hand with high performance." Felicitas Geiss, VP at Bosch Digital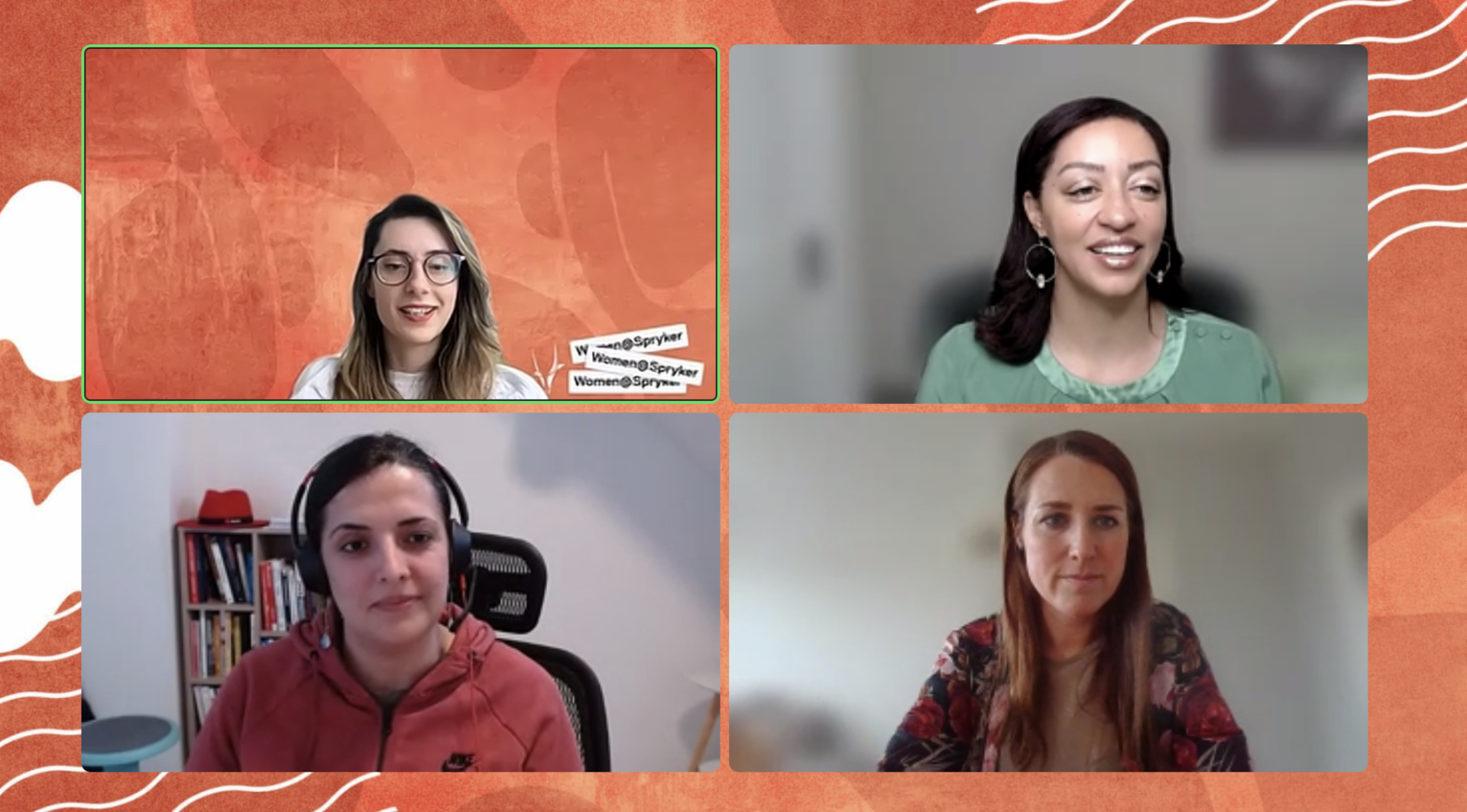 What Next?
The HERd Conference 2023 left us with lots of food for thought and concrete steps about listening more actively to one another, using empathy to better understand our colleagues, and ultimately changing for the better. What will you do differently going forward? How will you use empathy to elevate your leadership skills? For now, we'll start with the traffic light system: color right now? Green!
Missed Andrea Goulet's keynote talk? Catch up on our YouTube channel.