How can Wholesale Companies Adapt to the Current Situation?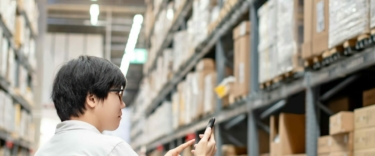 Spryker for Wholesalers
Digital Commerce in the Wholesale Industry
Around the world, wholesale distribution supply networks are shifting towards e-commerce technologies that allow companies to make better use of existing resources while developing sustainable strategies for future success. Data driven decision making, omnichannel marketing, smart warehousing, and A.I. powered supply chain technology are just a few of the areas where e-commerce is revolutionizing the wholesale business environment in the durable and non-durable goods markets. Tremendous opportunities exist for companies that are able to leverage the technology of the moment to create competitive advantages that will last long into the future. More than ever, consumers have a wealth of tools at their disposal that have immeasurably changed the typical buyer's journey and digital commerce offers wholesale suppliers access to omnichannel sales strategies that would otherwise not be possible.
Time to market:
Increased customer focus through fast market readiness
International expansion fast and easy
Time Cost of Ownership:
Highly complex out of the box features mean less customization
Simplified implementations with Spryker Glue API
Return on Investment:
Fast go-live with MVP approach
Less develoment costs mean faster return on investment
Discover our Spryker Features for Your Wholesale Business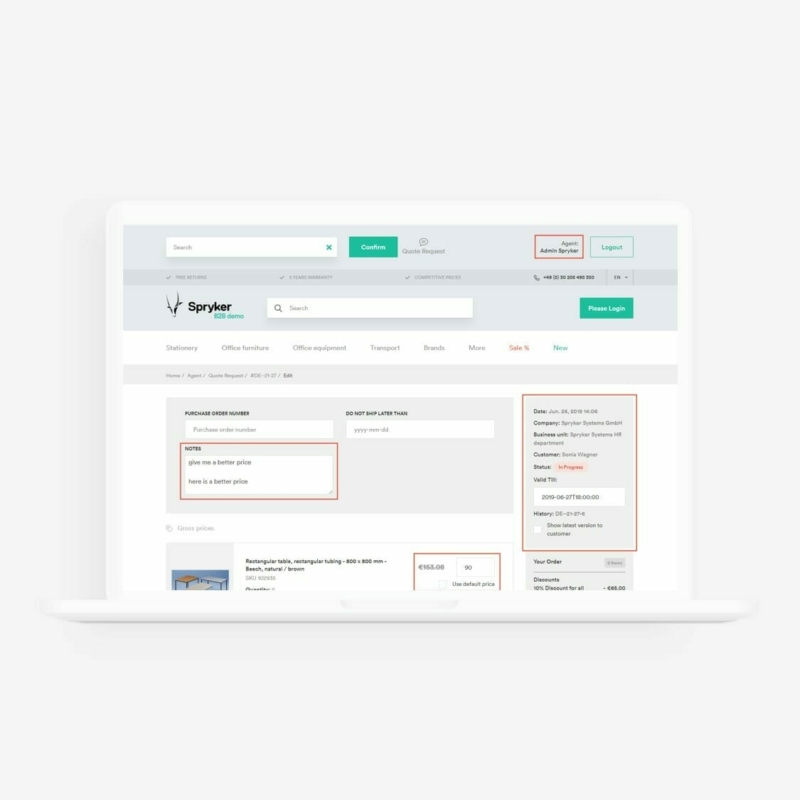 Allow your customers to negotiate with you with the Quotation & Offer Management feature.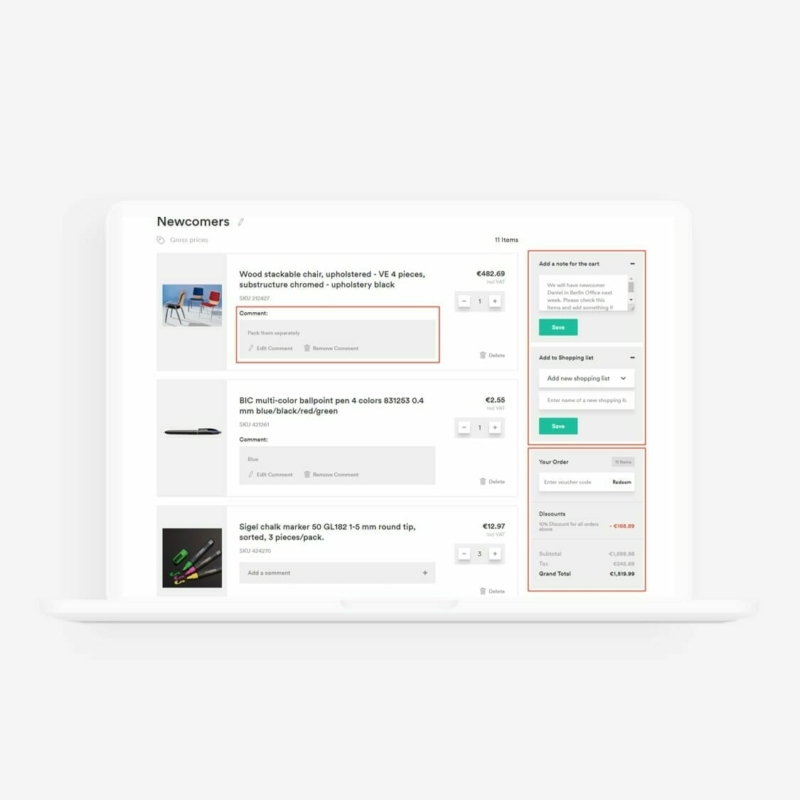 B2B purchasing made easy with special B2B cart functionalities.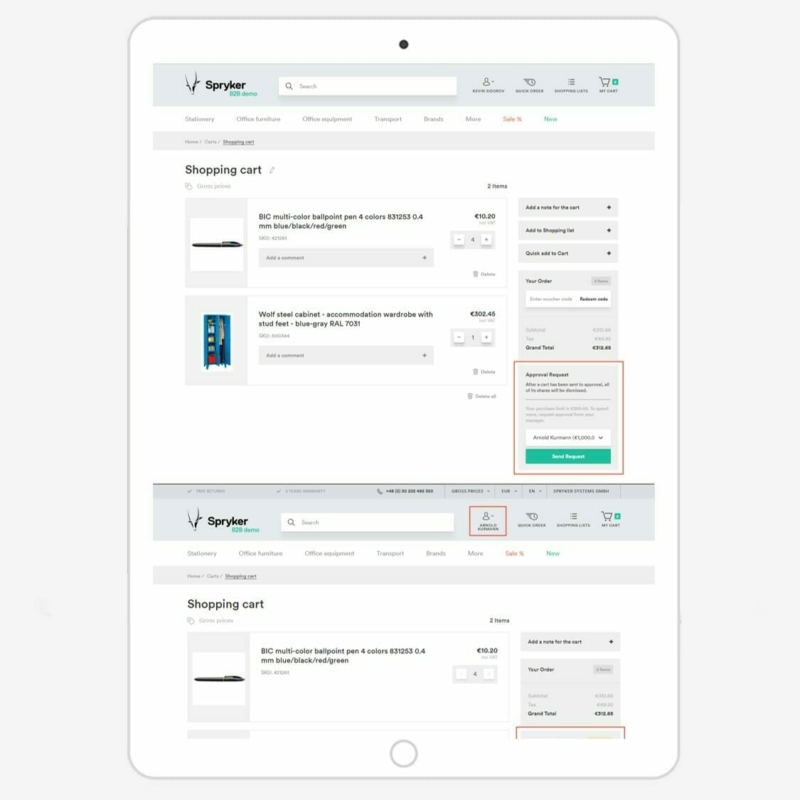 Meet internal regulations and processes of your B2B Customers and offer an Approval Process for making big purchases.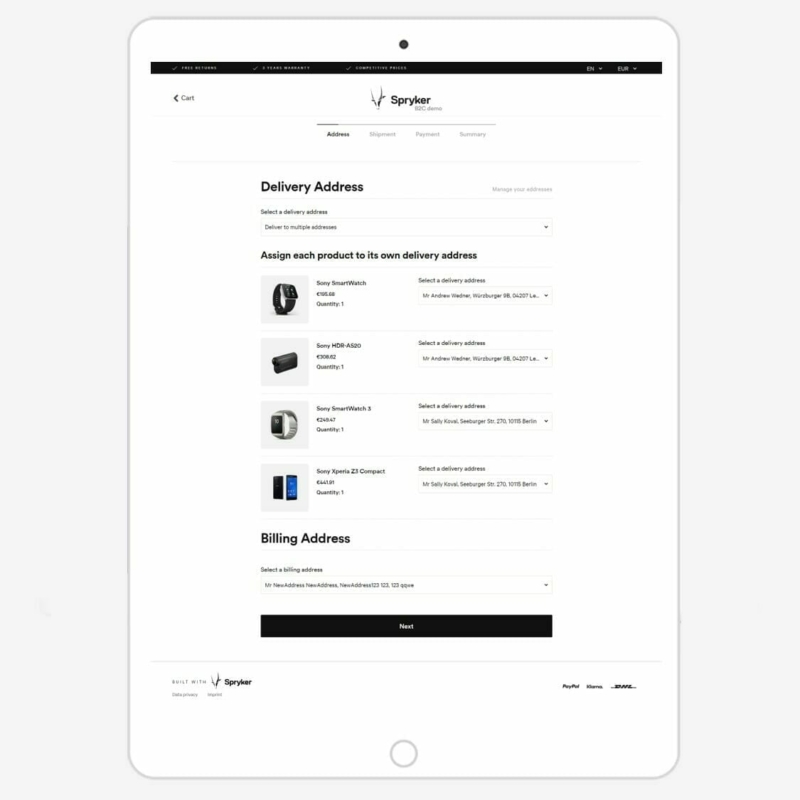 Increase customer convenience by offering Split Delivery.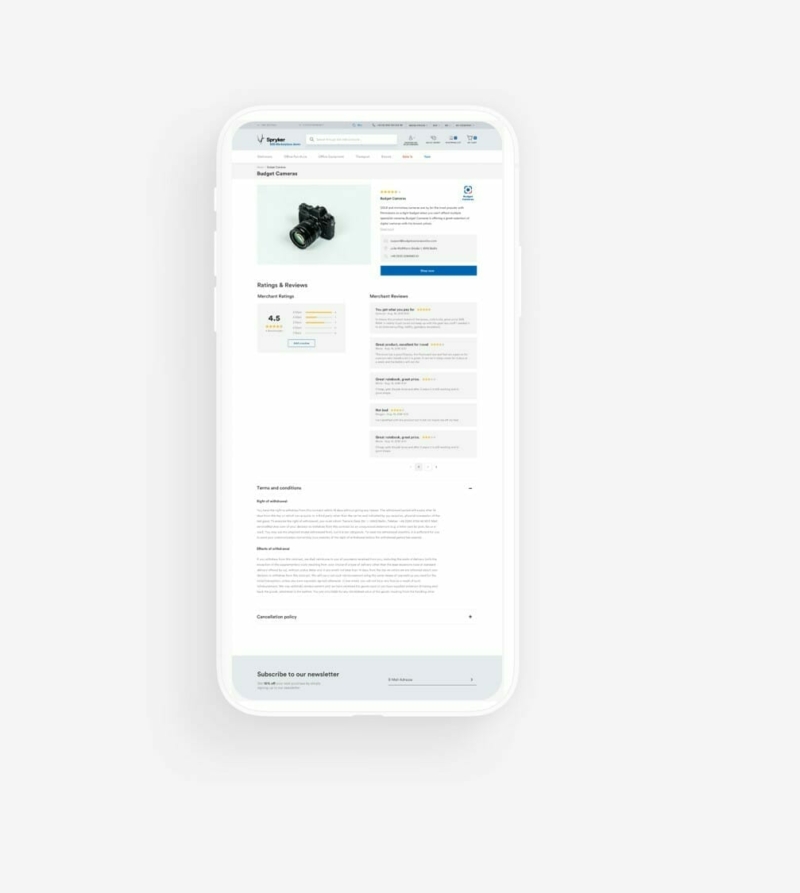 Save costs and quickly grow your product portfolio by onboarding Merchants with your Marketplace.